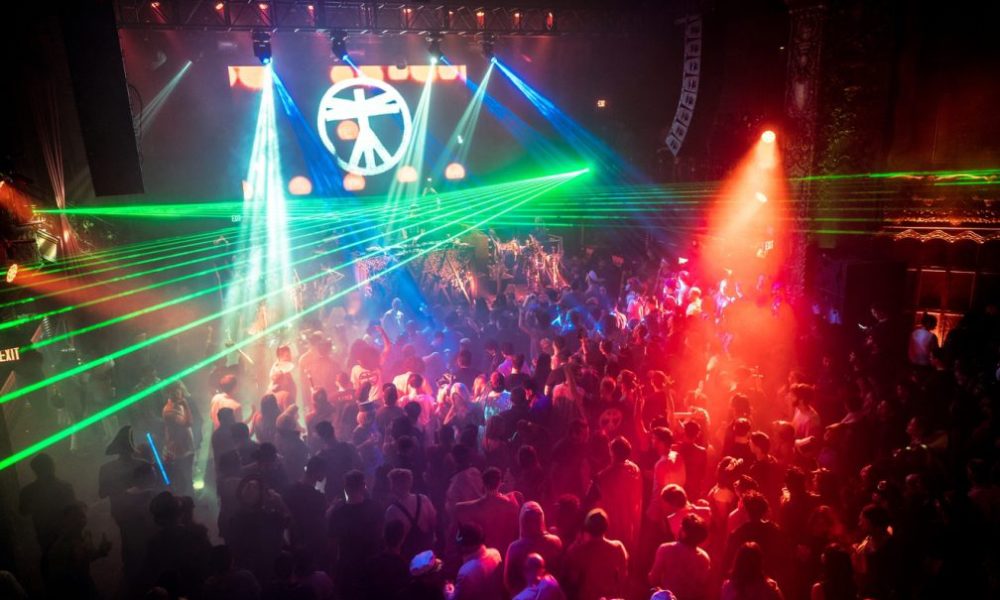 Creeping into downtown Los Angeles over Halloween weekend was Minimal Effort's annual event All Hallow's Eve. This year the iteration took over four rooms at the historic Belasco theater, each with their own theme.
The main stage featured the heaviest features of the lineup with Boys Noize as the climax of the night, where he melted the crowd with his hard-hitting industrial sound. The production for his set was kicked up a notch and it was two hours of some of the grittiest music out there. Louisahhh who was on right before him prepared our souls for his set with her own pounding industrial sound.
If you were there to groove the best place to go was the Ballroom for the Ardy Party presented by Ardalan. Worthy and Christian Martin each brough their tech house vibes to the forefront and had the whole room dancing. Ardalan ending the event with a B2B set featuring the rest of the Ardy Party was the treat of the stage though as they were able to keep us dancing through the night.
Down in the basement we had a room takeover by Revere with the likes of Tim Engelhardt and Nicola Cruz who each brought their own unique sound to the dancefloor illuminated by string lights and a disco ball. The underground vibe really shined down at this stage and it was arguably the best place to be.
The last stage was the Temple Tuesdays takeover stage where we had lesser known artists take the deck and show off their skill to those who wanted to take a second to relax. It was an intimate setting in there but the music still bumped in the night.
The best part of the event though was the vibes and crowd. This wasn't your typical Los Angeles event where people just stroll in to party for the night. Everyone there knew what they were getting into and you can tell they were there for the music, creating a fantastic atmosphere. These are the kind of events that you long for and it was exemplary here.
Overall there were things that could have been improved but when the vibes were on as point as they were that makes up for the small things that were done wrong.
If you missed this event and don't want to wait until next Halloween to experience something like this you're in luck. Minimal Effort is coming back to the Belasco Theater for the NYE event featuring the likes of Sasha, Will Clarke, Justin Jay, and more. Again, this will be the place to be to get your fixin' of underground music and there will be no other place in LA on New Year's where you will get this kind of music. Check out their website below for the full lineup and tickets and prepared to be swept away.
Minimal Effort | Website |
"Follow" Minimal Effort: | Facebook | Twitter | Instagram |
Comments
comments