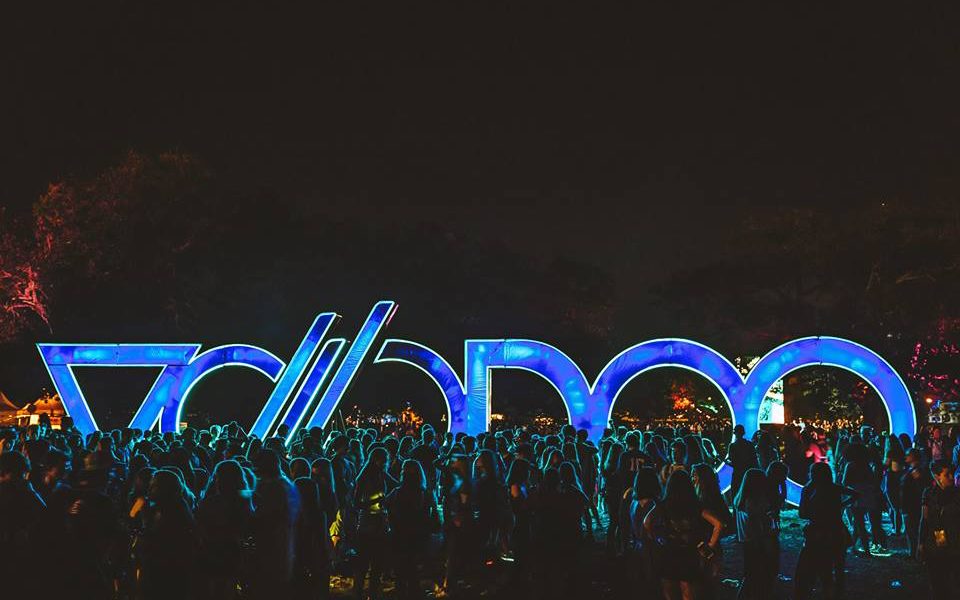 What is this nonsense I keep hearing about festival season coming to an end? Festivals run year round and honestly Halloween weekend plays host to some of the most lit ones! Some areas may get a little chilly at night but that's all the more reason to pack up your costumes and head south. Perhaps maybe down to New Orleans? The city itself has some pretty spooky vibes so what better place to spend your Hallows eve? There's so much to do and see but amongst other things, Voodoo Music + Arts Experience is definitely the move. If you're looking for a diverse/immersive event, this one is for you and I'm here to tell you why!
Okay picture this; you wake up at 10 am for brunch festivities on Bourbon Street and that's not even the best part of your day. Actually it only gets better from there. In between your AM and PM drinks on the coolest block in the country you get to attend the music + arts massive that is Voodoo. If you've ever been in the French Quarter then you know a parade is likely to pop up literally whenever. Can you imagine what's in store for Halloween weekend? So yeah, like I said in the intro New Orleans as a whole is perfect but let's discuss that lineup.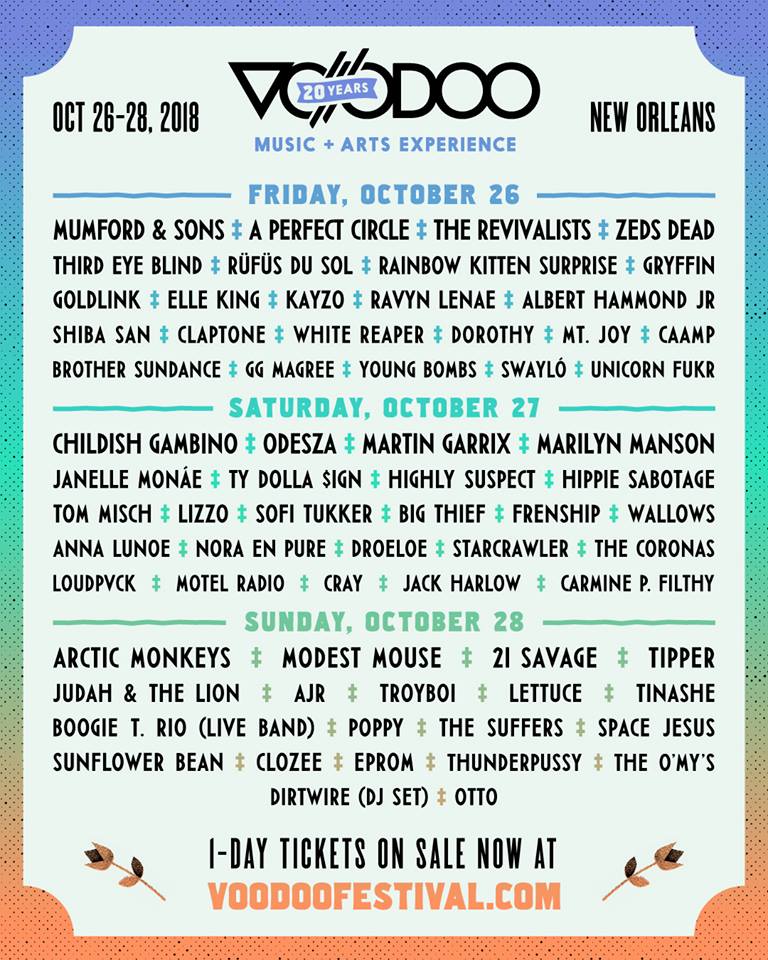 I enjoy a lineup with a little bit of this and a little mix of that. Diversity is key because I mean who wants to listen to the same genre all day long? Maybe it's just me but the fact that I can see Tipper, 21 Savage and Third Eye Blind at the same event is mind-blowing. Each individual booking is crazy for a different reason too!
Tipper is on a different level and is always interesting to see. He crushed every festival this summer and is comfortably on top, no debate. Third Eye Blind hits us 90s babies with the nostalgia and you have to wonder, when will you get the chance to see them again? Rappers always bring next level stage energy to festivals so you already know how 21 is coming. Tunes like "Bank Account," "rockstar," and "X" will all without a doubt have the crowd going up.
Truthfully I could go on with this billing: Mumford & Sons, Marilyn Manson, Goldink, Boogie T. Rio (live band), Childish Gambino, Poppy, Lettuce, Space Jesus and so many more. Bourbon Street plus this lineup at a festival with bomb production and dope after parties seems like a no brainer. You might as well just pull the trigger, RSVP here and grab your tickets now! Tickets are still super cheap at only $155 for the entire weekend. You can peep the daily schedule and any other information on their site. Downloading the official Voodoo app on iTunes or Google Play would probably be easier though and then you definitely won't miss a beat. Halloween is approaching quickly… see you guys in NOLA!
Voodoo Music + Arts Experience Facebook/Twitter/Website
Comments
comments