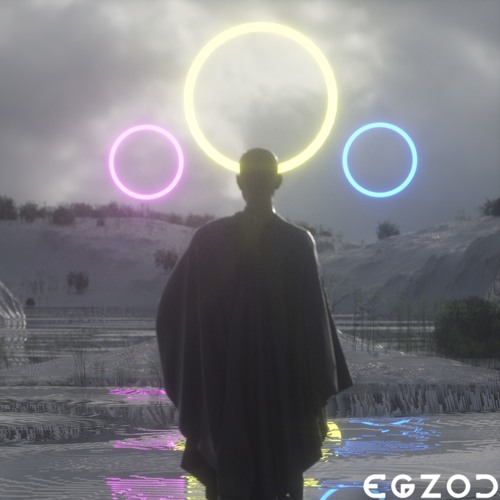 Miami resident Egzod is a fantastic Future Bass producer. His music hits you in all the right notes. His latest is no exception as he dropped a new tune called Vision. "Visions are about results you want to grasp – strong enough and the result becomes more achievable. It's about foreseeing the prospective future and drives a human in the now. Once the dreamy voices worked their way into this release, titling it 'Vision' felt natural."– Egzod
What I like about this song is the wonky bass he used in the first drop. It's not a bass sound I heard and to others it may seem like it doesn't fit but Egzod made it work. I like the background sounds such as the vocal samples and brass. It makes it feel more atmospheric. Check it out below and don't forget to follow him!
Egzod invites you to listen to your Atman. Atman is a word from Ancient India that is equated to inner self or soul; the true self of an individual. Discover who you really are, find your purpose, and leave behind you footprints on the sands of time.
Though Atman holds true to the "spiritual journey" associated with Egzod's music, it's arguably his heaviest release yet. Throughout the versatile EP, filthy bass lines interweave through melodic soundscapes. The musical themes are emotional and epic, and the drops are nothing short of monumental. Additionally, one of the most unique aspects of the release, is the apparent influence of world music. Atman features myriad real instruments, including the Bansuri, Sitar, Asian chants, Chime, Shamisen, and various Indian percussion instruments. The cinematic vibe evokes visualizations of eastern landscapes, and truly speaks to the soul.
Egzod- Vision | Download |
"Follow" Egzod: | Facebook | Twitter | Soundcloud |
Comments
comments