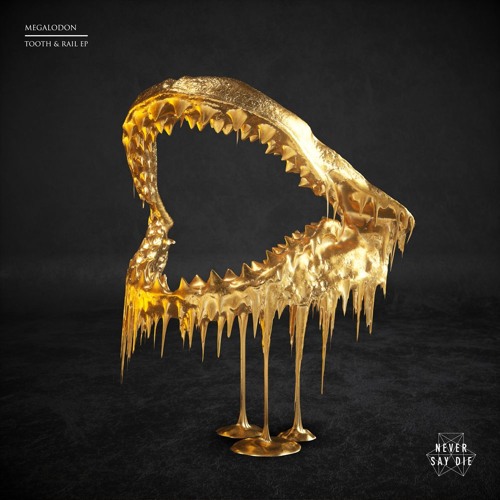 Megalodon is no stranger to the hardest-hitting beats out there. The dubstep producer seemingly goes as heavy as possible on every song he produces and somehow tops himself each time. His new song "Half Breed" off of his upcoming Tooth & Rail EP is no different.
"Half Breed" starts out with an ominous and thumping hardstyle-esque intro with gritty vocal samples leading the charge. The drop then comes in and everything turns into mayhem from there. The song goes through this four times, each with different and unique drops where the life will just be sucked out of you with how crazy he gets each time with it. This is a straight up banger where Megalodon is not playing around at all. There is no rest here so be prepared.
You can grab "Half Breed" on September 14 along with the rest of the Tooth & Rail EP via Never Say Die. The whole thing is a monster and will be a favorite among dubstep fans. So check out this one now a little bit early and try to get ready for what is about to hit you. You have been warned.
Megalodon – Half Breed | Download |
"Follow" Megalodon: | Facebook | Twitter | Soundcloud
Comments
comments