Downtown Chicago got put on hold as people from all ages and backgrounds headed to Grant Park for a special 4 day celebration. This festival has been on my bucket list for years and I finally got the chance to attend. Luckily, I was also able to shoot and will be uploading the full album to our Facebook page. The area that the festival covers was much larger than I expected and I can honestly say I walked over 50 miles by the end of day 4. If you didn't have a chance to attend the festival this year. I highly recommend you grabbing your tickets once they announce the 2019 lineup.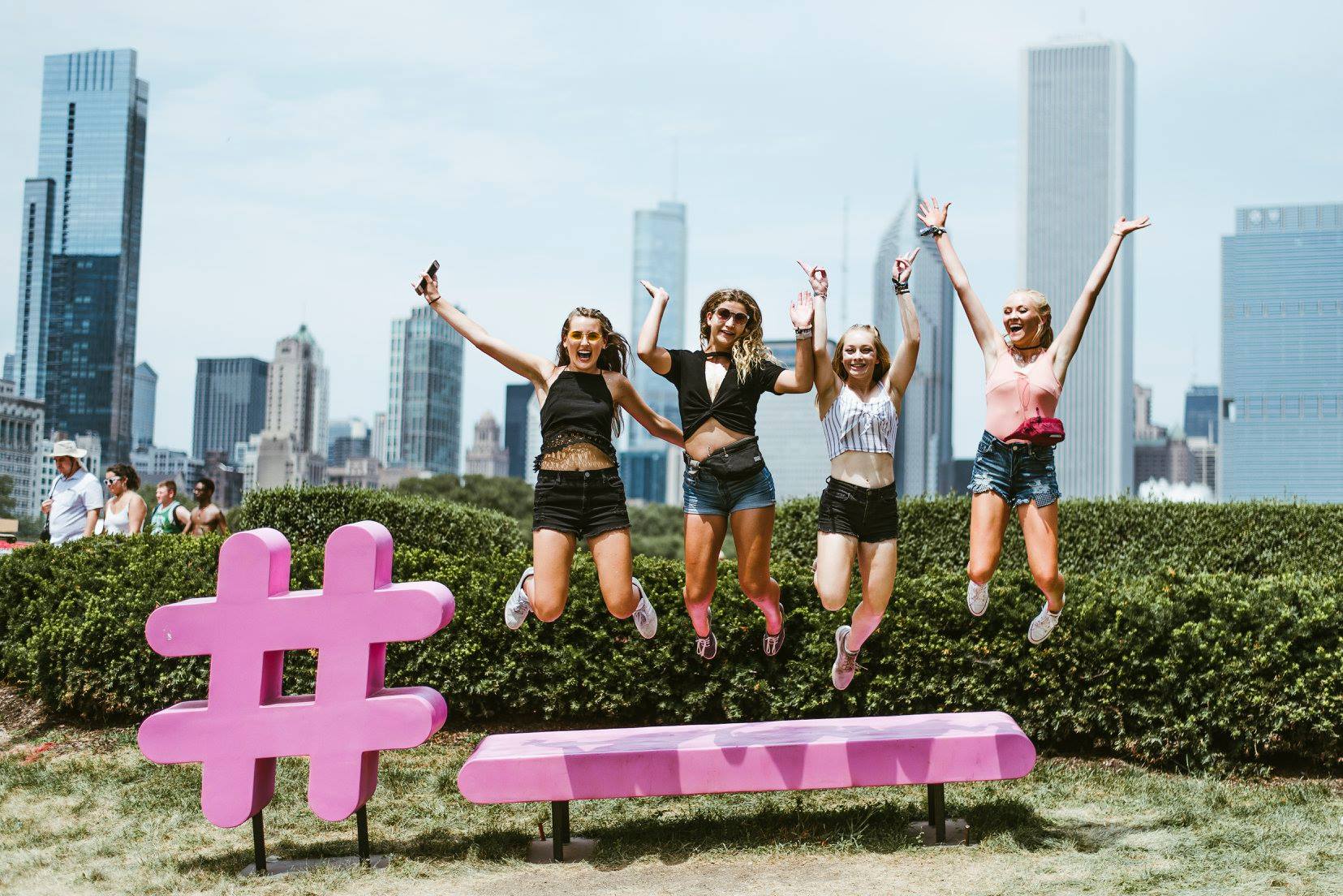 DAY ONE
Thursday for us, got started with Jaden Smith's set at the American Eagle stage a little after 5 o'clock. He delivered an emotionally powerful performance and impressive visuals that makes me want to see him again. He also brought out Lido in the earlier part of his set. Lido also brought out Jaden the night before at Lincoln Hall for a couple of songs.
Following the Smith performance, we headed over to Tito's Handmade Vodka stage for 16 year old pop-phenom, Billie Eilish, to leave it all on the stage. I don't think I saw as many fans obsessed with an act the whole festival as they were with Billie. The level that she performs at reminds me of a very seasoned act. She has a big future ahead of her and you need to be keeping track.
Right across from the Tito's Handmade Vodka stage, was the Bud Light Stage. This stage featured some of the biggest acts of the weekend and one of the top acts I wanted to see. Texas born and raised musician, Khalid, has been one of the fastest rising artists of the last 5 years. His performance was amazing and you can see him surrounded by his dancers in the images below.
After capturing, Khalid, I had to book it across the festival to get to Perry's stage for the one and only REZZ. The Canadian DJ and record producer has also had a meteoric rise and after witnessing a set like this Lolla one, you will understand why. Her fans will literally follow her over a cliff and you can just feel the love from the pit. Don't miss the next REZZ set if you have a chance to see her.
The last stop, before we closed the curtains for day one, was the one and only, Travis Scott. A lot built up to this closing set. The last time Travis Scott played Lollapalooza, he was arrested for inciting a riot. His third studio album, Astroworld, was also set to drop 2 hours after his set ended. So, the tension before his set was higher than any other act of the weekend (from what I witnessed). As we (50 photographers) waited for the one song we were allowed to capture, the fans (probably around 100,000 people) were starting to get restless. Then out of nowhere, Travis comes out of the darkness and glides all the across the stage in one of the most hype openings I have ever witnessed in person. He went to put on my personal favorite set of the weekend, and one that I will never forget. If you haven't heard his new album, you can listen below.
DAY TWO
After clocking 12 miles on day one, we were back at it starting with RUSKO's dance moves. This guy won the weekend with on stage movements during a DJ set. I have not seen anything like it before and he gave zero f**ks. Also, shout out to him for keeping to his UK roots and leaving the crowd with their jaws on the ground. There were very few sets at Perry's stage that had the fans breaking their necks to the music.
Next up we have the one and only, Post Malone. Where do you start with someone like Posty? His music is contagious and his fans are a surplus. The love his fans showed him, was a beautiful thing to witness. You can see it on his face in some of the photos that I grabbed of him. If you have a chance to see him live, I recommend you grab tickets.
The masked Malaa, out of France, played a house filled set with continuous heavy vibes. The crowd was loving how he seamlessly transitioned from one record to the next. Maybe I haven't been keeping tabs on the Parisian, but it looks like he has traded up from a classic ski mask to higher quality if not custom black mask. Wonder who is under there!
Tito's stage is now up and the charismatic OSHI was ready on the decks to show us how he chops it up in the moment. I have been following this artist via Soundcloud for years. If you have as well, you will now he has a love for the dramatics and is extremely talented producer. You can see his love for keep your attention as well as playing to the mood. From hip hop to the bass records, he kept the front row and behind in the zone throughout. The lighting during this set gets a thumbs up from me.
After the dance moves and hip hop, we trek back to Perry's Stage for some good laughs from Dillon Francis. Dillon played a solid set filled with Pyrotechnics and hilarious visuals. If you are familiar with the humor Francis has become known for, the visuals during his set will make your day.
DAY THREE
I am filling it in my legs by day three. I switched from vans to running shoes after day two and this is highly recommend if you want to walk after a festival of this magnitude. Enough about me, let's head over to the Bud Light stage to consume some feel good electronic/pop/rock vibes via the rising group, A R I Z O N A. Not the state, the band. These guys are incredible and the live performance insured my faith that if they continue to write singles like "Electric Touch" and "Cross My Mind", they are headed for a prosperous career.
Daya (day uh NOT die-uh) kicks us into high gear with energetic filled performance from the Lake Shore stage. She had an outfit on that looked like she was out of a forward thinking fashion shoot that only added to the set. You can tell that she has quickly come into her own and will make a big impact for years to come.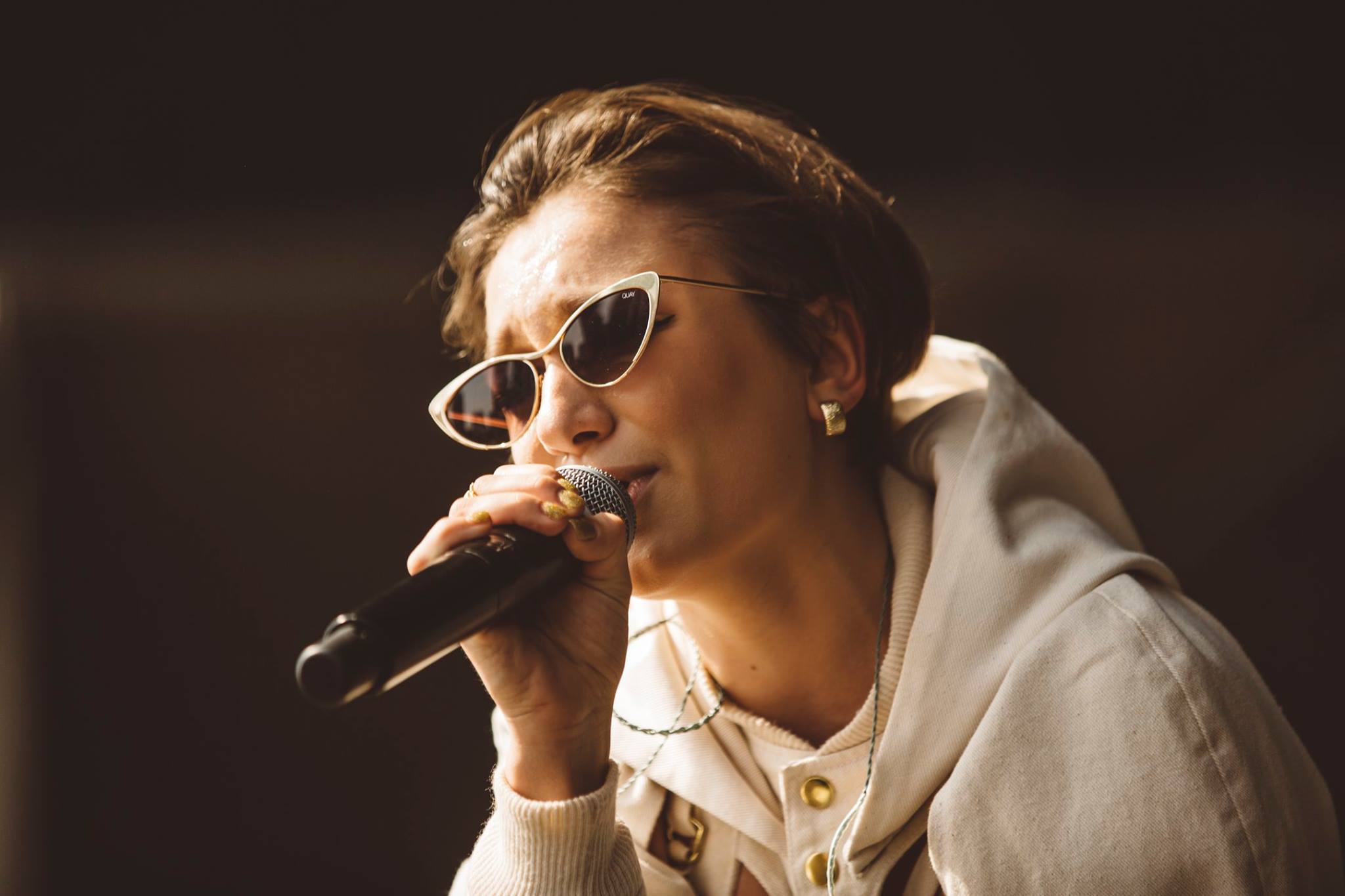 Gucci Gucci Gang is up next. Lil Pump took his time getting on the stage and it almost cost him his set. The fans were not happy by this delay and even started throwing water bottles at his DJ. Finally he came out and the fans only became more aggressive. His performance covered his viral singles and included ones I have not heard of before. As our shooting time was coming to a close, we were escorted onto stage right before a riot almost broke out. Not sure what caused this incitement, but there were 30 cops waiting backstage for any escalation that could have taken place.
Los Angeles producer Ghastly is up next on Perry's Stage. This guy has had quite a rise over the last two years. He went from playing some solid club shows on tour to performing at massive festivals like EDC Vegas, Lollapalooza and Hard Summer which seems like overnight. He can thank his resourceful manager Moe Shalizi for some of this, but it was also due to his hard work and giving back to his cult following.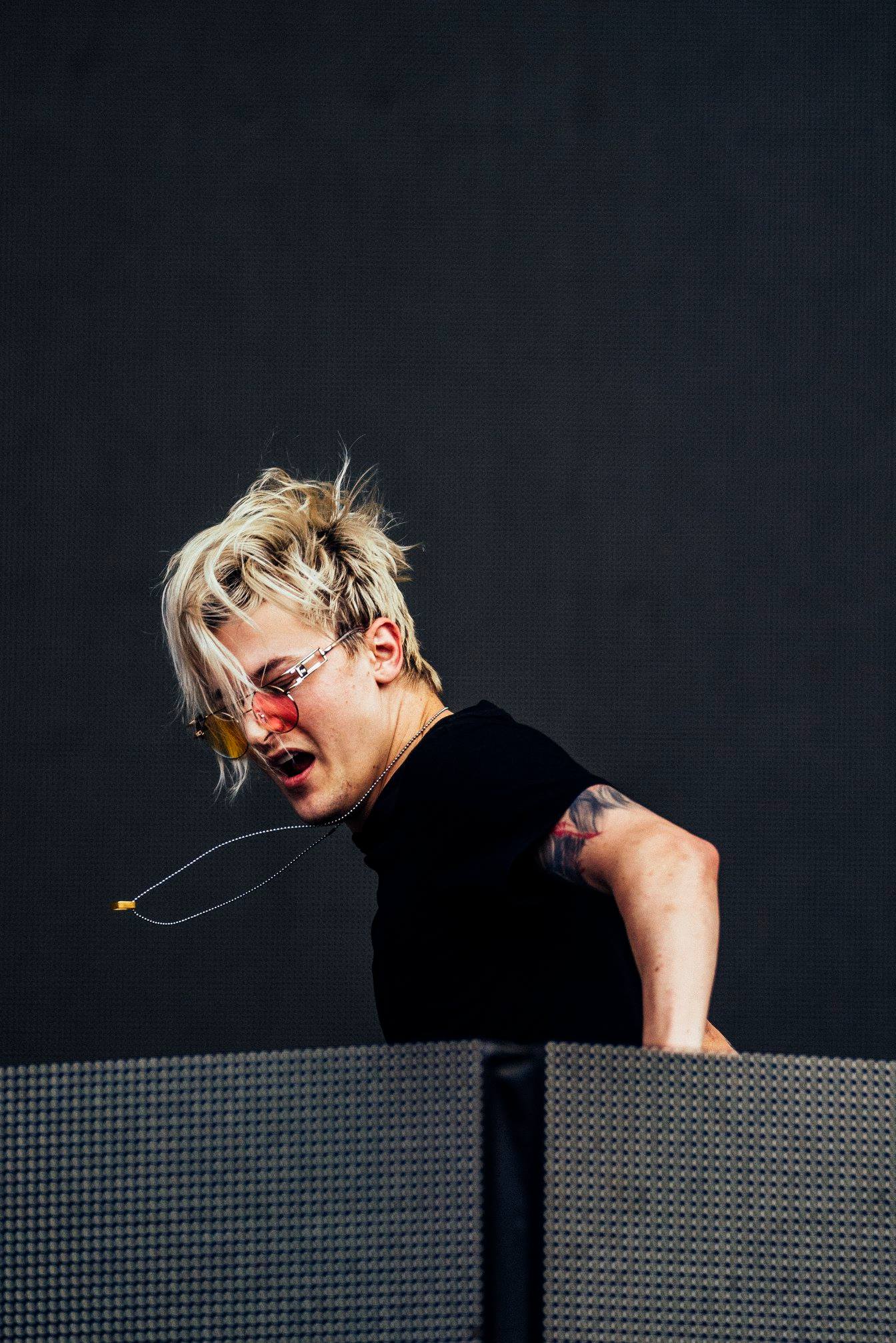 Luckily, I didn't have to change up locations as Zomboy was next up at the same stage. I have listened to his music before but didn't expect the established record producer and DJ to put on a show like this one. He was more engaged than the front row. The facial expressions I captured (most of which won't be uploaded) illustrate is love for bass music and throwing down.
Now that I got an electronic fix, I headed over to Grant Park Stage to see one of my favorite rappers, Logic. The talented and lively recording artist came out of the smoke ready to give the 80,000 or so fans what they wanted and more. There aren't too many rappers like Logic, and you can feel the admiration his followers have for him. One thing I did not expect, was when he took off his hat to a completely shaved head. Definitely a high energy set that I recommend you seeing when he rolls through your city.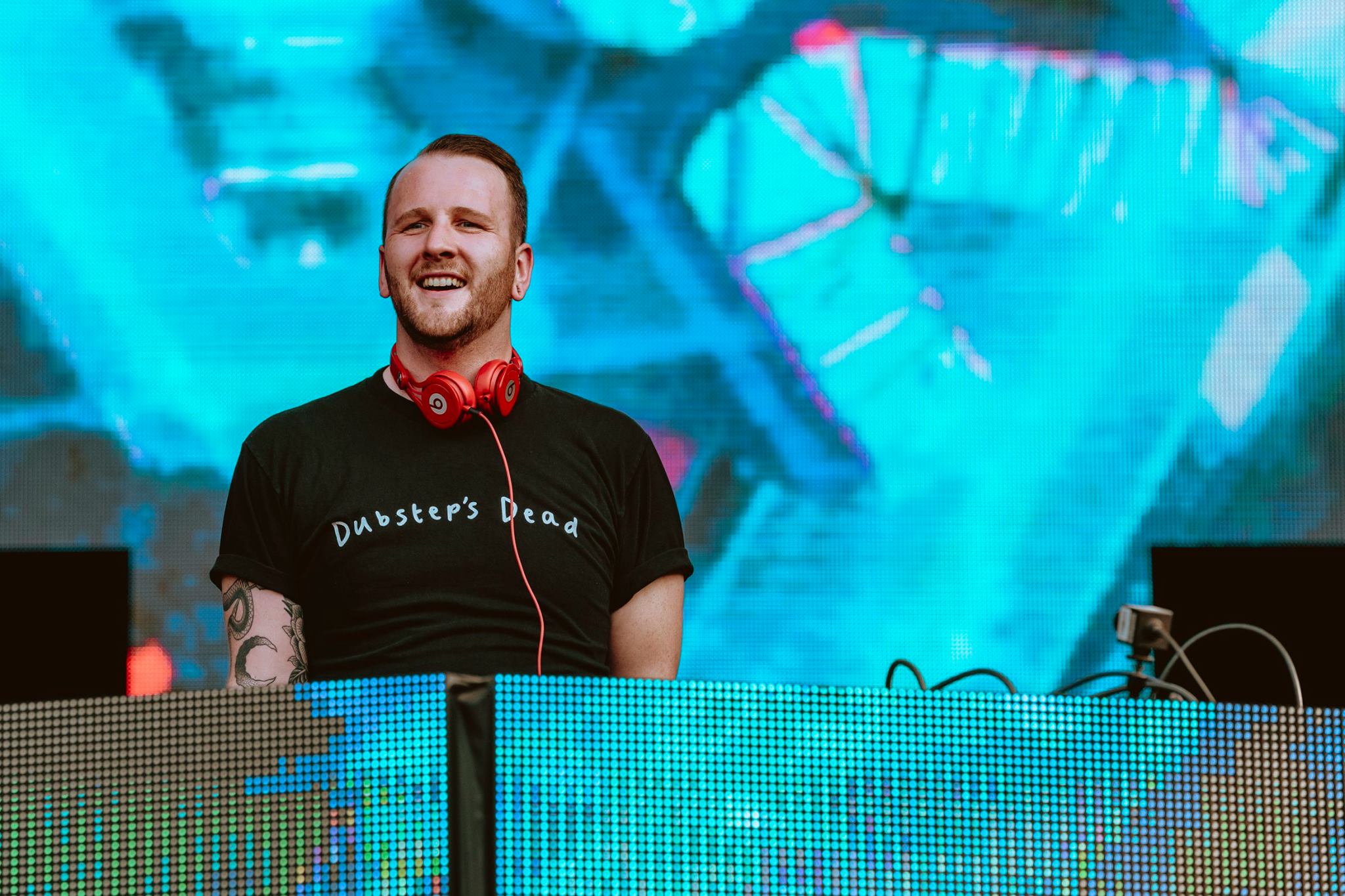 The magic of Illenium's closing set was unparalleled. When you pair that with his personal statement he shared via social media a day before, you just kind of leave the planet for a moment. You could feel the power of how his music has impacted, saved, changed, etc the lives of millions. There aren't many things that can have that much positive influence in such a short time period. Thank you, Illenium. You have surely change my life and we are lucky to have you.
DAY FOUR
This may be the longest review I have ever done. It is also my favorite review I have done because I can picture all the moments vividly as they happened. To kick off the fourth and final day, Atlanta based Herobust takes to the decks on Perry's Stage. Talk about a packed crowd. The audience was filled with head bangers from left to right and front to back. As far as the eye could see, there were bodies. During my time in the pit, I head banged with a fan and grabbed some arrive pretty leave ugly snaps. I also captured Herobust in the air with a massive stage behind him. Amazing set, Hayden, excited to see more soon!
Next I headed over to the Bud Light, where I captured my best shots of the festival, for a "lit" set from the dirty south rapper and music industry powerhouse, Gucci Mane. Not only has Gucci had a prosperous career, he has helped create the same for so many artists during the last decade. There weren't too many theatrics with the emcee. He knew his place and the crowd was very aware of his status. He was covered from head to toe in diamonds and seeing that much "bling" in person is quite the experience. Gucci was smiling most of his set and seemed beyond happy to be there. Love the energy and hope you can see him live soon.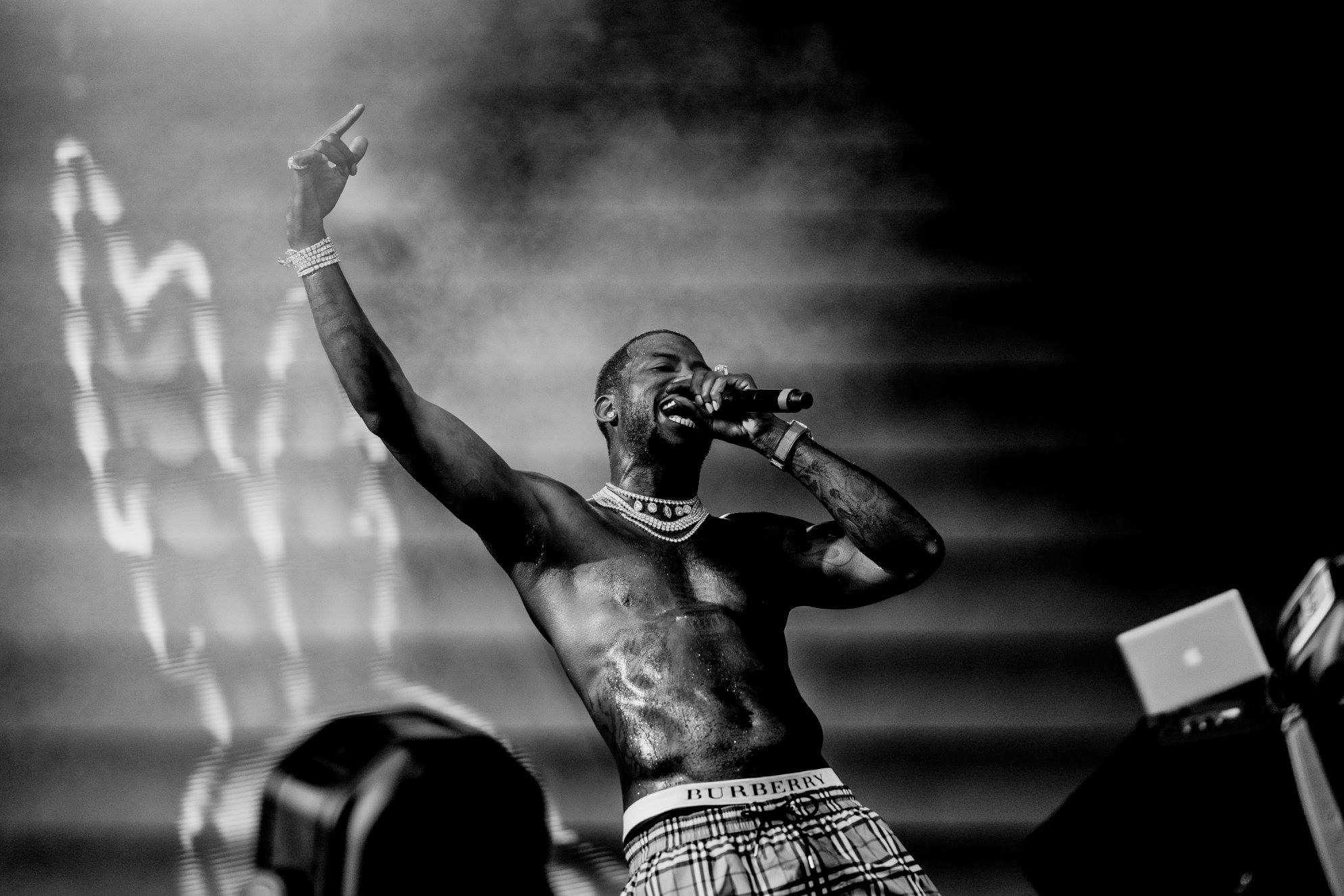 Over at the Grant Park Stage, we got some rock vibes in thanks to Portugal. The Man. This was a fun show and the band put on one hell of a performance. The mood was heightened as the sun began to set across the bodies of what seemed like a never ending crowd. From a live band aspect, these guys were my favorite to shoot and I think you will like some of the shots I grabbed. Definitely do not miss them when they come to your town.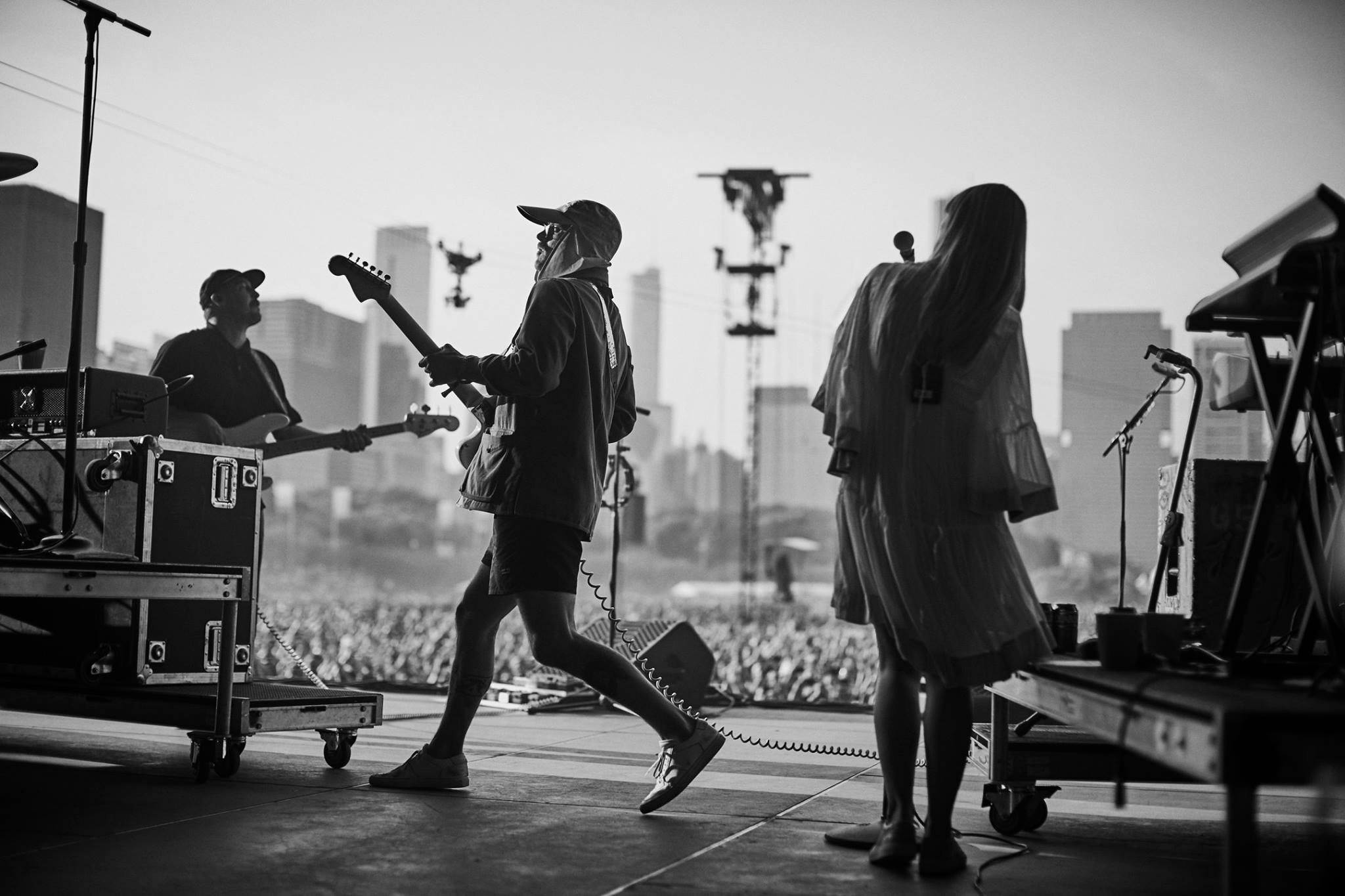 As a photographer, you have a feeling of the shots that are going to turn out the best. This is increasingly true for event shooting. Chromeo is one of the sets that after I was done shooting, I knew there were going to be some serious gems. When imported the photos to Lightroom, I was right. There are some shots that really capture the mood and energy from their spectacular performance.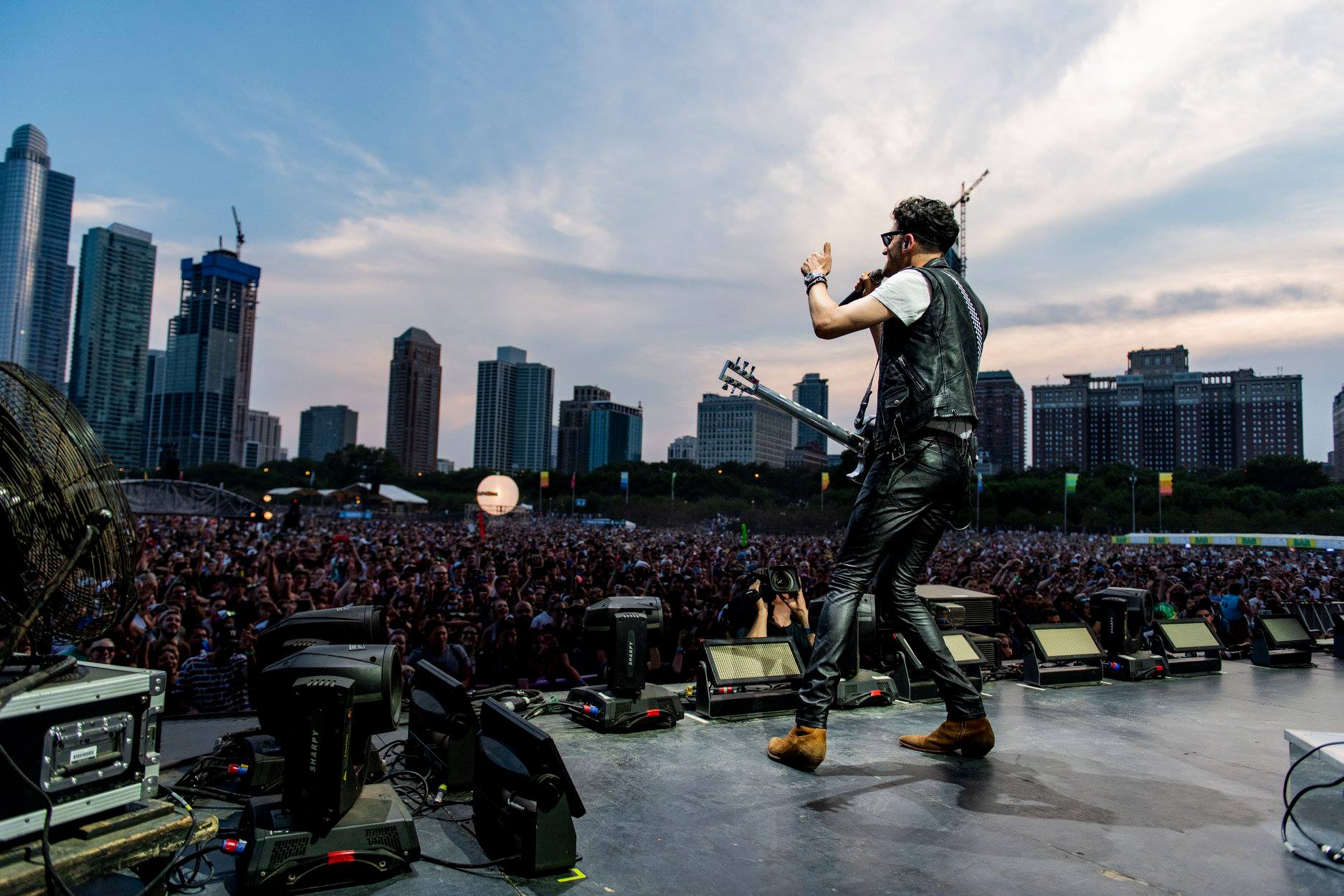 As I trek over to the American Eagle stage for radio sensation, QUINN XCII (QUINN 15), he has already taken the stage. The rails at this set were filled with the young girls who were clearly in love with the pop recording artist. He took no time in getting the crowd off their feet with their hands in the air. This stage is not small, but QUINN's ability to cover it throughout his set, was quite impressive.
Tito's Stage is up next and features rising record producer, Medasin. The talented musician and DJ set the mood and kept it throughout his set. He recently released his debut album, "Irene", that is filled with vibey records that he has become known for. Highly recommend you check that out.
Last but not least, we have arrived at the closing set of the weekend. A performance by a group like, Odesza, is one of those shows that leaves you speechless. They delivered big and the fireworks only added to the memorable night.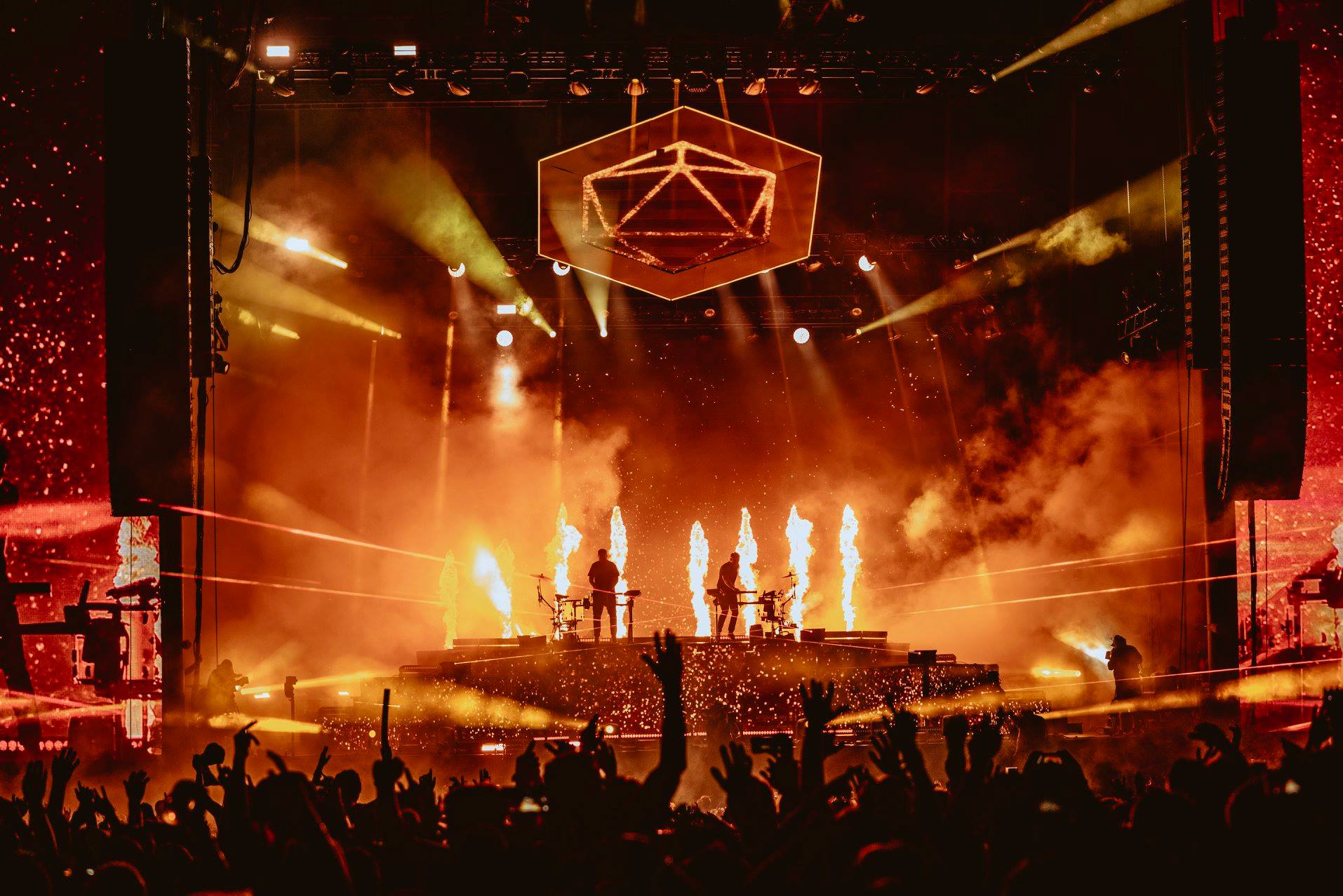 Photo by Rohofoto: | Instagram
All photos by Mr. Jeaux are called out. Others are not by him
Thank you again for having us out, Lollapalooza and C3 Presents. It was one of the best organized events I have covered and I'm impressed by how it was maintained all four days at that large of a scale. Food was great, sound was top class and the lineup was memorable. Will be back!
"Follow" Lollapalooza: | Facebook | Twitter | Website
Comments
comments