515 Alive is this weekend and the only thing separating us from a weekend of shenanigans is about 1,000 miles. Not to fret, we've got just the thing to make the trek to Des Moines a little easier. We've put together a playlist with some of our favorite tunes from the 515 Alive 2018 roster.
Who are you guys most excited to see? It's hard to single out just one but if I had to offer up one show that you absolutely should not miss, it'd be that Trifinity set. The three piece that is Yheti b2b Toadface b2b Mt. Analogue is definitely going to be bonkers. Then again you also have Trippie Redd and Dirt Monkey at the same time… decisions, decisions!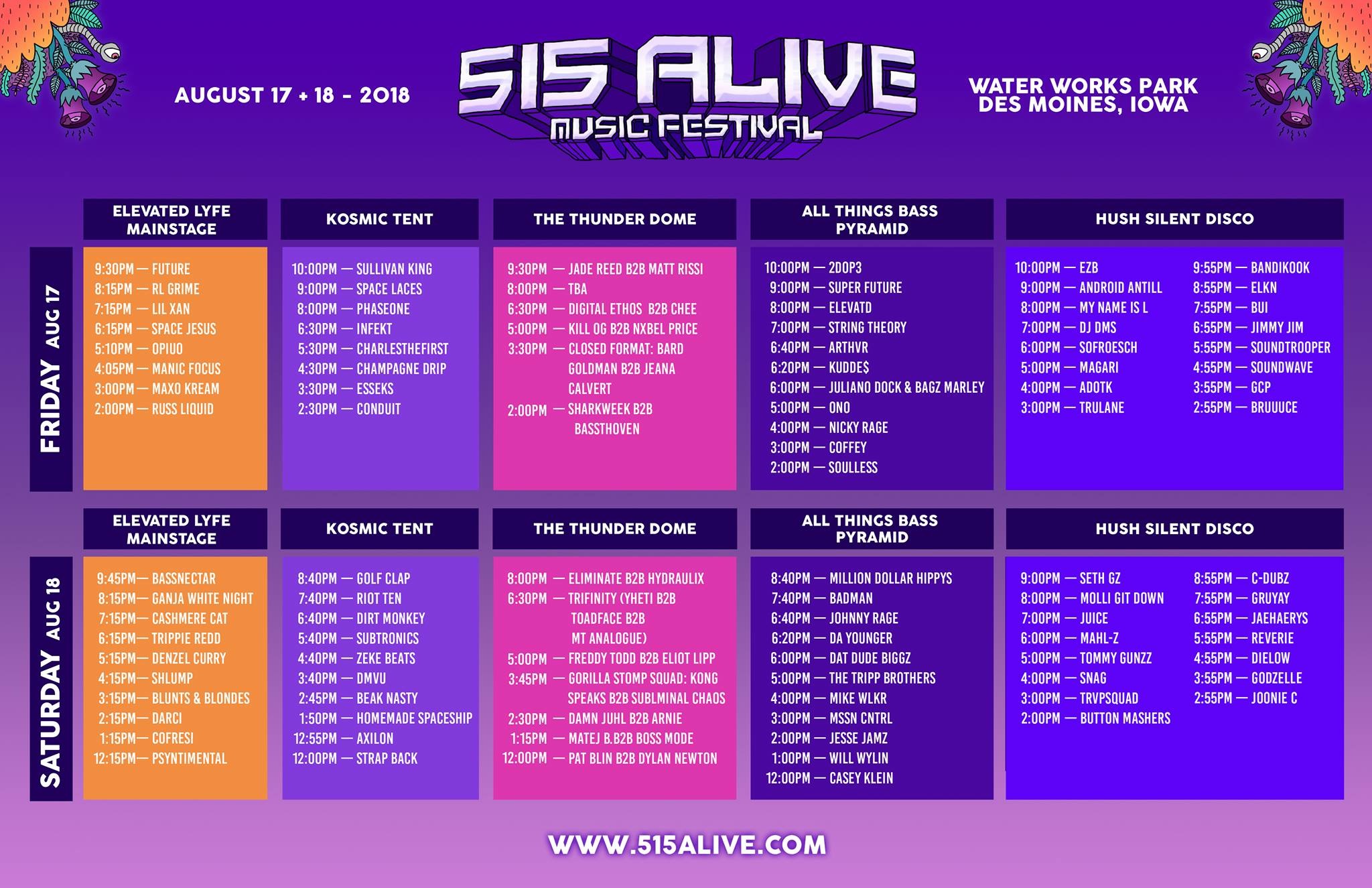 Music should end around 11 every night but the fun doesn't stop there. These 515 after parties are looking extra lit! After night 1 Space Jesus, CharlesTheFirst and Peekaboo will be playing at the Val Air Ballroom. On Saturday night after Bassnectar does his thing the move is to the same place but with Ganja White Night going b2b with Dirt Monkey and Subtronics. You can acquire tickets for both of those and the actual fest here.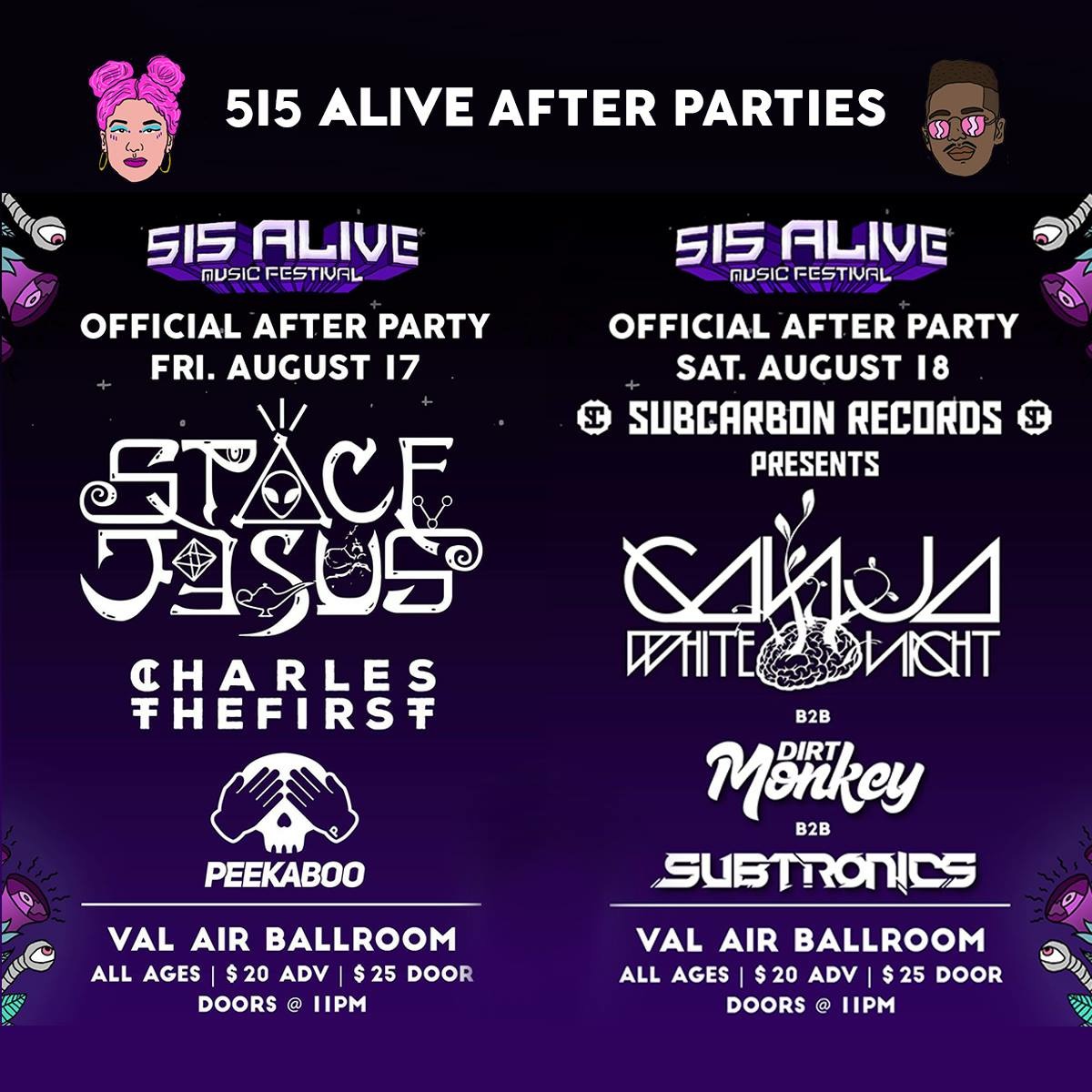 See you all in Iowa!
515 Alive Facebook/Twitter/Website
Comments
comments