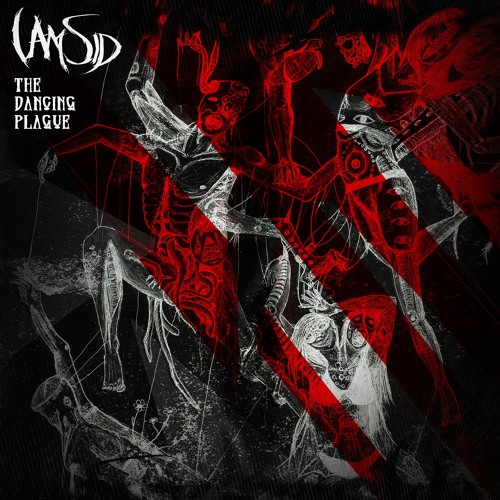 It's been in the making for quite some time now, but it is finally here. I Am Sid has just released his EP called The Dancing Plague. Clicking the fanlink will lead you to a short quote, "Through dark atmospheres and distorted bass, I am Sid recreates the ambiance of a strange and mysterious event happened 500 years ago." This is actually the best description for the EP. Dark, eerie beats with fantastic sound design; this is a great listen!
It starts with the track Sydenham's Chorea. I like the various bass sounds he uses along with the arrangement.
Mass Psychogenic Illness is the second tune off the EP. He has a particular sound and it's nice to know that he reinvents himself with each new song instead of just making another version of the same track. My favorite throughout the EP has to be Aachen 137. Instead of the 4 on the floor beat it's sort of a Dubstep beat with hints of Trap in-bedded too. This has the best sound design and arrangement. The final tune is called Strasbourg 1518. It's fat, heavy and is a blast to listen to!
I Am Sid- The Dancing Plague EP | Download |
"Follow" I Am Sid: | Facebook | Twitter | Soundcloud |
Comments
comments