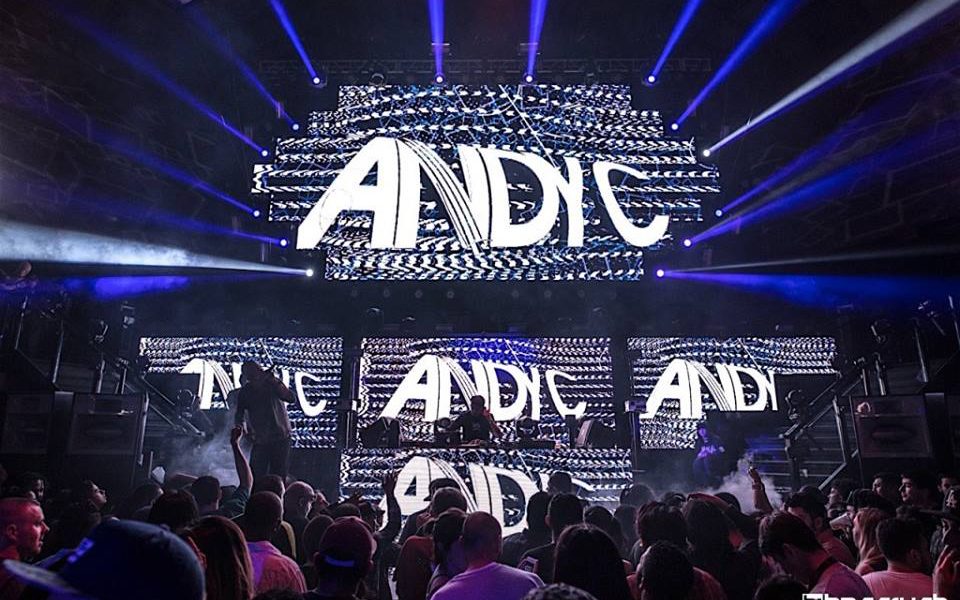 With Bassrush Massive just around the corner, it's time to start preppin'. Headbangers – grab your neck braces. Shufflers – tie your shoes on extra tight. This weekend at Bassrush, bass lovers will unite for one massive reunion filled with endless wubs.
Spread over the course of two days on July 20th and 21st at the NOS Event Center in San Bernardino, California, you're not going to want to miss this stacked lineup. And to get you in the mood, we at TSS have compiled an extra special list of our must-see artists at the show.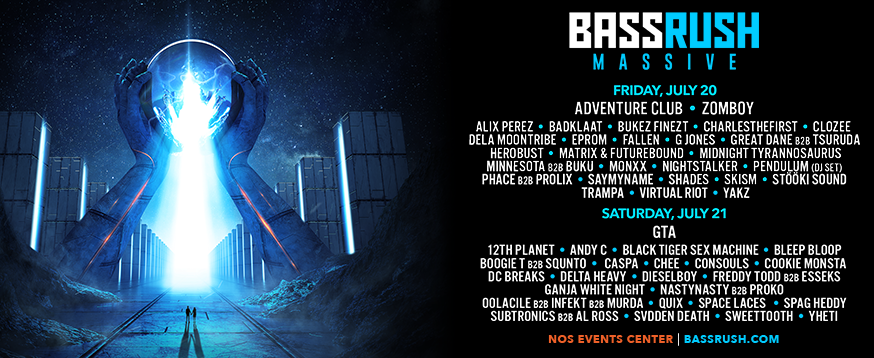 SAYMYNAME – "Get On My Level" feat. Kevin Flum
SAYMYNAME has a knack of creating tunes with influences from multiple genres and creating one well-thought-out, forward-thinking banger. One listen of "Get On My Level" and you'll immediately be entranced.

Stööki Sound & Mr. Carmack – "UPPERS" (QUIX remix)
Both Stööki Sound and QUIX are TSS favorites. Their unique take on music has really taken bass music to the next level. So it really comes as no surprise that QUIX would want to take Stööki's legendary "UPPERS" for a spin. The track is the definition of face-melt: heavy yet luxuriously smooth.

G JONES & EPROM – "HYSTERIA"
Absolute filth. There's just no other way to describe EPROM and his style of music. One live set and you'll be deported to another dimension. Although it's epic, be warned – you're definitely going to want to bring some earplugs with you to his set in order to enjoy it to its maximum capacity.

Yheti – "Above The Clouds"
Yheti is the king of masterfully blending completely different electronic elements. Drums kick off the track in an unexpected way yet enticing way – but it doesn't end there. From the hypnotic vocal chops to the airy flute, everything about this track is just RIGHT.

BadKlaat – "ROAWR"
Let's be real – the entire Bassrush lineup is stacked. However, BadKlaat is someone that I absolutely can't miss. Ever since we premiered his single, "ROAWR," I've been obsessed. Like we said in our original article: "'ROAWR' starts off with an ominous and staccato like beat before building up and blasting into a heavy duty drop. The remainder of the song showcases some bone-rattling bass that is so electric that there's no way you can avoid headbanging along. Just like an animal's "ROAWR," this track is intense – and that's just the way we like it."

NastyNasty – "Bouncing Souls"
And of course, I had to include one track off the extra fresh "Bassrush Massive: The Album" which was released earlier this week. NastyNasty comes in hot, whilst simultaneously proving how a track can reap fifth without needing to be a certified handbanger. This one takes it a step back, but is still an absolute vibe.


July 20th and 21st at the NOS Event Center in San Bernardino, California
Tickets to Bassrush Massive | Listen to Bassrush Massive: The Album
Comments
comments