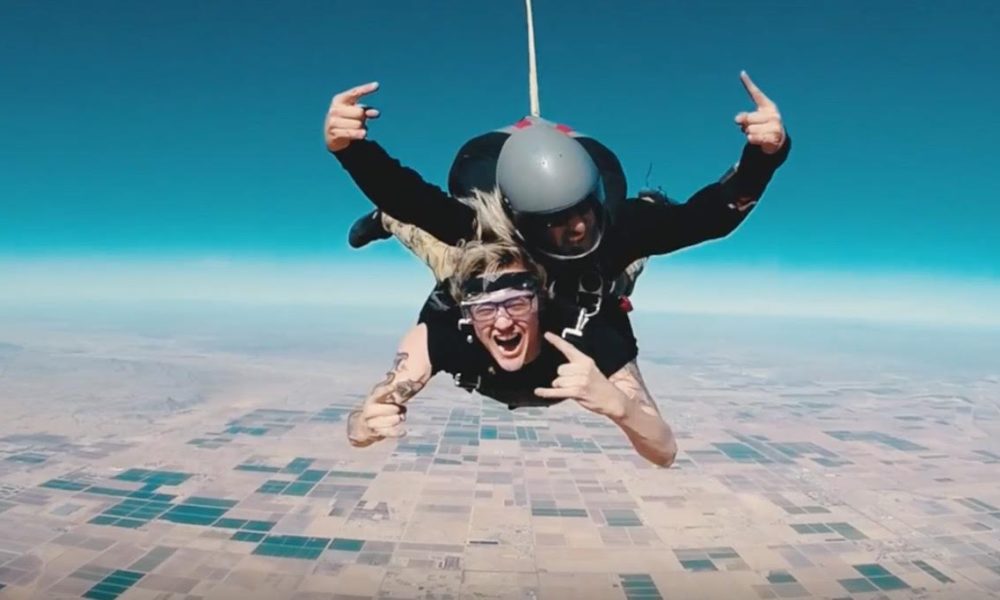 Surreal, a fundraising platform for festivals, recently announced their partnership with EDC Las Vegas for the second year in a row. Surreal organizes elaborate experiences, which take place at beloved festivals and all benefit various charities. This year, the platform is offering nine unique meet and greet opportunities, including a helicopter ride down the Las Vegas Strip with Kaskade, a DJ lesson with A-Trak and a helicopter ride into EDC with Insomniac founder, Pasquale Rotella. Proceeds from this year's meet and greets will benefit Las Vegas Academy of the Arts, which is a nationally recognized magnet high school.
We had the chance to chat with Surreal founder, Ben Edelstein about the charities he works with, the experiences he chooses and the future of Surreal. Check out the exclusive interview, as well as last year's EDC Las Vegas recap below.
TSS: Introduce yourself. What do you want our readers to know about your company, Surreal?
Ben Edelstein: Surreal was launched to provide music festivals and artists the chance to give back and raise money for charities that they care about.
TSS: How did you come to create Surreal?
Ben Edelstein: Originally, the idea for Surreal was to create an easy way for social media influencers to give back. With the help of my friend Chase who had been in the music space for a while, he helped me realize the opportunity to integrate this into the music festival space.
TSS: The experiences you offer are much more than typical meet and greets. How do you choose these extravagant experiences?
Ben Edelstein: We try to really find unique ideas that the artists will enjoy doing with fans, while at the same time, understanding that a lot of these music artists have busy schedules at the shows they play at, so we always try to be respectful of the time spent on this. We want artists to have fun at these meet & greets while doing something they love. For example, last year Ghastly went skydiving with a fan and recently we broke out of an escape room with GTA and they loved it! When the artist is passionate about the activity it elevates the experience for both the artist and the fan.
TSS: Besides the experiences, what sets Surreal apart from other fundraising platforms?
Ben Edelstein: It's the dedication and focus on the music space. We want to create a community of music lovers, who enjoy unique experiences and share a common love of helping great organizations in need.
TSS: You just announced your partnership with EDC Las Vegas for the second year. What aspect of this partnership are you most excited about?
Ben Edelstein: EDC has an amazing community and their whole vibe is around inclusivity. Their phrase 'All are welcome here' is very much aligned with Surreal and our mission. The entry price point for our sweepstakes is so low because we want it to be accessible to every fan.
TSS: The charity your EDC Las Vegas partnership benefits is Las Vegas Academy of the Arts. How do you choose the charities you work with?
Ben Edelstein: We like to give the festival and their team the ability to pick a partner they want to support. Supporting the Las Vegas Academy for the Arts is perfect because it not only involves the festival attendees who travel from around the globe, but also supports the local Las Vegas community who welcomes those festival patrons with open arms.
We also have some relationships with various charities and can provide recommendations on specific organizations to fundraise for, based on a cause that festival wants to support. Additionally, we plan on running artist focused campaigns in the near future, where we let an individual artist pick the charity they want to support.
TSS: What's one festival you hope to partner with in the future?
Ben Edelstein: We'd love to bring Surreal to a few international festivals and if I had to pick one, I'd say Tomorrowland. They are working on some amazing initiatives to build schools in villages in need.
TSS: What else does Surreal have in store for the remainder of 2018?  
Ben Edelstein: Surreal is such a diverse platform that we can really take our mission and expand in every way imaginable. The possibilities for engaging artists to meet fans while supporting charitable causes with unique experiences is endless. Stay tuned for our next big ventures!
"Follow" Surreal: | Facebook | Instagram |
Comments
comments