When a Music Festival is hosted on simultaneous weekends (i.e. Coachella, Ultra, Austin CIty Limits, Tomorrowland), the transition in between both installments is facilitated based on mimicked aspects. The initial segment stands as a blueprint; the following chapter becomes a vivid replica. Of course, this changeover is converted properly largely due to identical lineups and an annual repetition of landscapes. However, there are two Music Festivals that completely break that mold and force themselves to regroup in a matter of four days: Shaky Knees Music Festival and Shaky Beats Music Festival.
Having attended all nine editions of Shaky Knees and Shaky Beats, I possess a thorough understanding of what each experience intends to deliver. In this article, I will be strictly focusing on everything Shaky Beats related. Shifting from a heavily rock based approach to an electronic/hip-hop combination might sound like a Pandora/Spotify mishap, yet this is a concept that Tim Sweetwood and his team have come to perfect over the past three years. The search for a solidified home has become an ongoing obstacle, but it adds an anticipated feature of curiosity for its devoted fans. Most importantly, Shaky Beats has feasibly survived in the midst of two electronic juggernauts – Electric Daisy Carnival Las Vegas and Hangout Music Festival.
A particular advantage that benefited Shaky Beats was that Shaky Knees 2015 was hosted at Central park, so this allowed for an in-depth grasp of the layout. Each stage was dispersed with pinpoint precision. Maneuvering through all of the hills at Central Park presented a physical challenge, but which Music Festival doesn't? Fortunately, there were libation activations galore! From Crown Royal to Dos Equis to Mike's, your request for a cocktail was openly provided at almost every corner.
Friday was the hottest day recorded throughout the entire weekend, yet this correlated perfectly with the heat that was being put out by all of the artists! Herobust and Ludacris, acts proudly claimed by the city of Atlanta, were able to draw their dedicated fans by brilliantly constructing their sets to showcase what our city has grown to musically value. An audience's ability to memorize every word to any artist's tracks is always captivating; with Ludacris, knowing these lyrics by heart is almost a rite of passage to appreciating hip-hop.
There are no limits to the brilliance of Dillon Francis. From his ability to intertwine a plethora of styles to constantly possessing a comedic presence, you are always guaranteed a truly divergent performance. His visuals are strategically displayed to hilariously engage his fans, but it equally shows his ability to stay up-to-date with internet popularity. Marshmello culminated the initiation of Shaky Beats with his animated visuals and favored tracks that have taken over the EDM realm.
Halogen, an Atlanta native duo that have been taking over the dance scene, pushed us off the docks as we sailed right into a storm of groovy house music. Regardless of their early time slot, Halogen had an impressive amount of fans come out to watch them bring the good vibes. Kidswaste followed up with a brilliant performance that consisted of multiple live elements and calculated mixing in between each track. Already recognized as one of Billboard's top acts to watch for in 2018, this up-and-coming powerhouse possesses all of the talent worthy of such recognition.
From here, I found my way over to Ookay's Live Set on the Peachtree Stage. Having sadly missed his set at Ultra earlier this year, I knew this was one that I couldn't avoid a second time. As expected, Ookay dazzled the crowd with his spectacular wardrobe (*cue Daniel Tosh saying "High Fashion!"*) and highly impressive keytar abilities.
k?d was nothing short of astounding with his heavy-hitting tunes and vibrant crowd. Effervescent fans constantly crowded the Piedmont Stage, so it gave for a rambunctious atmosphere at all times. ZEDD's closing set on day 2 was reminiscent of his CounterPoint (RIP) performance that blew us all away just a few years ago. The overall production combined with the Atlanta backdrop made for a step off the reality platform. Interscope's approach towards this performance was brilliantly orchestrated as it made for one of the best gigs all weekend.
\
Day Three traditionally brings out the most valiant patrons. They are inexplicably exhausted, but the music fuels them with enough adrenaline to conquer the final trek. Louis The Child radiates positivity within their music, their personas, and their children* (*spectators). Happiness was the overpowering sense being emitted by everyone in attendance. Seven Lions was as magical as ever. His radiant smile completely took over his face, merely continuing with Sunday's theme. Autograf's Live performance was one of the more memorable performances throughout the entire weekend. Colorful, vibrant, lively, and unfathomably energetic only begin to describe what we witnessed. The ecstatic response from their posse perfectfully portrayed the calculated planning that went into creating this reality.
How do you encapsulate an entire weekend of jubilation through the use of one artist? Bring in Kygo. What truly stood out about Kygo's overall presentation was the multitude of live singers that he brought out. Parson James stunned us with "Stole The Show", Conrad Sewell crushed "Firestone", and Where the Norwegian arena act stood out from the rest of the artists, was he brought out so many singers to perform live. Parson James sang "Stole The Show," Conrad Sewell crushed, "Firestone," and JHart left a lasting impression with "Permanent".
ThisSongSlaps would like to extend a massive thank you to every artist for welcoming us into their musical minds! Additionally, we want to thank Shaky Beats for another great year and look forward to seeing how they can outdo themselves in 2019. Until next year!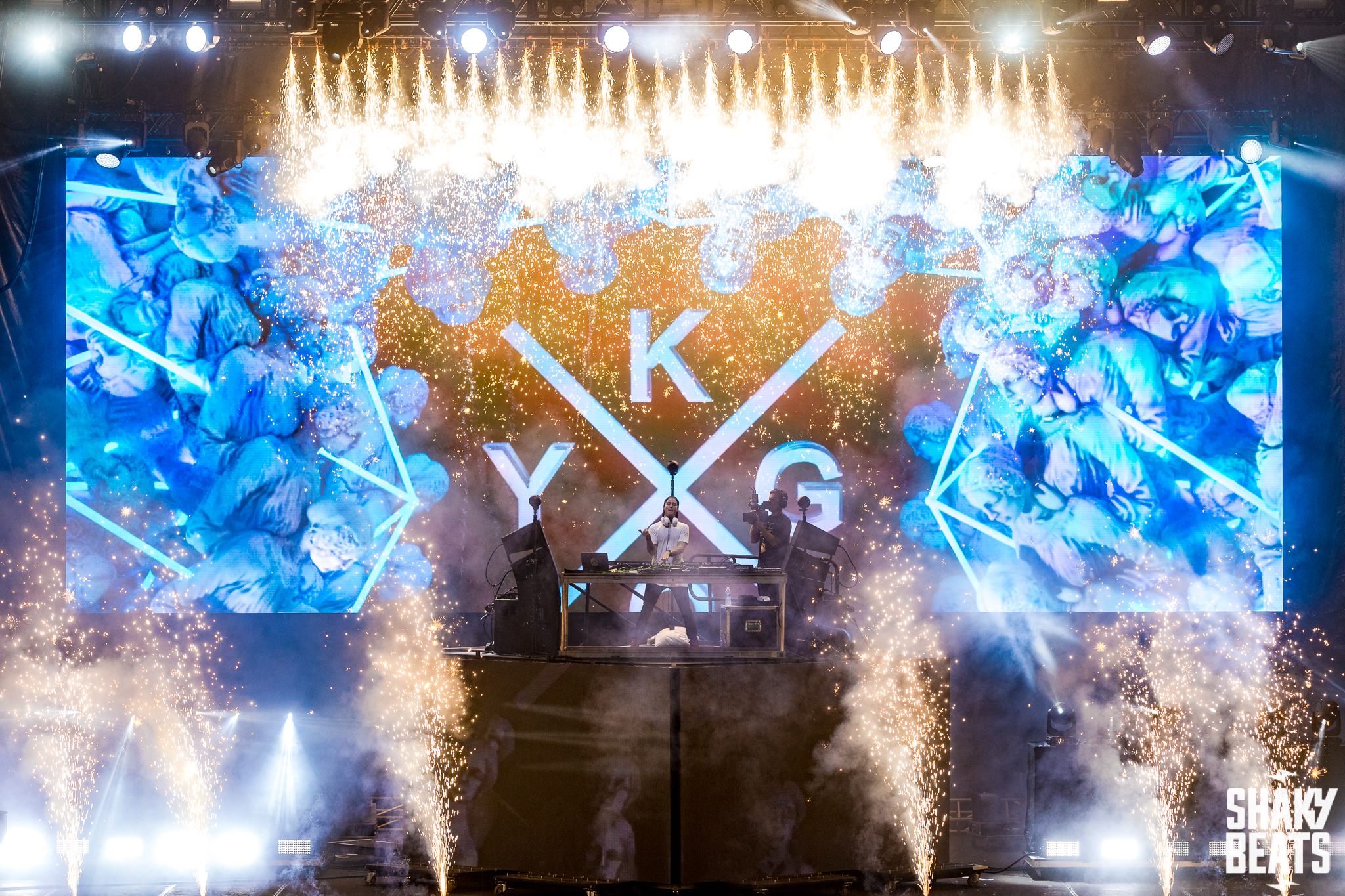 Photo credit: Alive Coverage and Mr. Jeaux
Comments
comments