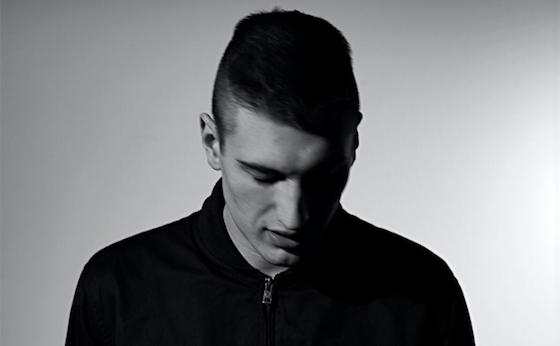 SUB-Human is continuing his hot streak with yet another banger. "Squeal," which was released today on Circus Records, is the ultimate single, complete with hard-hitting drops and a dope beat. We had a chance to chat with SUB-Human about the inspiration behind this incredible new track, his musical influences, his plans for the rest of 2018 and so much more. Listen to "Squeal" and check out the complete interview below!
SUB-Human- Squeal | Download |
TSS: Introduce yourself. What are three things you want people to know about SUB-Human?
SUB-Human: Hey! My name is Alex, I've been producing music for nearly 10 years now, originally under the alias 'Trumpdisco'. I'm also a mixing and mastering engineer and recently started teaching audio engineering and Ableton at the Abbey Road Institute in Melbourne, Australia. 
TSS: You joined Circus Records in 2017 with your single, "Throwdown." How are you liking Circus Records thus far?
SUB-Human: Absolutely loving it! They've been great to work with and I had the pleasure of meeting everyone in person last year when I 'Threw Down…' at the Circus showcase in Brixton Academy. 
TSS: Who are your musical influences?
SUB-Human: Noisia, Proxy, Portishead, Shy FX, mr.Oizo, sebastiAn, Justice, Led Zeppelin, Jimi Hendrix, Slipknot, Rage Against The Machine. 
TSS: When you're not making music, what artists are you listening to?
SUB-Human: When I'm chilling out it's anything between Portishead to Post Malone. When I'm working out it's very loud dubstep mixes / Noisia radio. 
TSS: What's your dream venue or festival to play?
 SUB-Human: Wouldn't mind giving Rampage a go! 
TSS: What was the inspiration behind your latest single, "Squeal?"
SUB-Human: I was doing the usual, experimenting with weird synth designs and came across this really disgusting sound which when manipulated in the right way, sounded like a squeal. I knew I had to write a song around the grossness.
TSS: What can your fans expect from you for the rest of 2018?
SUB-Human: I have a string of singles that will be coming out on Circus over the next few months, which I'm very excited for! Alongside that, more traveling with my sights set on the US and China. 
"Follow" SUB-Human: | Facebook | Twitter | Soundcloud |
Comments
comments