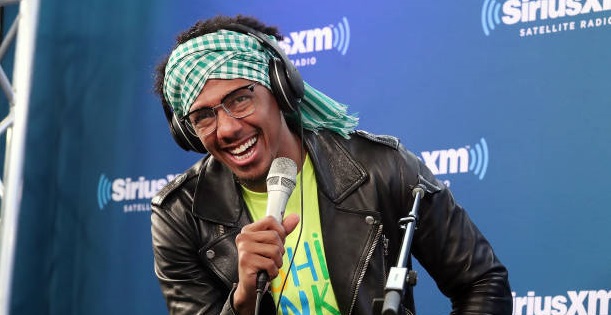 Nick Cannon and I became best friends throughout this interview. Okay, that's not entirely true, but getting to speak with him one-on-one really allowed both of us to feel comfortable talking about our passions. All jokes aside, Nick Cannon is a professional and a genuine individual. I hope you all enjoy reading through this article as much as I enjoyed conducting the interview:
TSS: We're in Miami during Ultra Music Festival's 20th Anniversary – The Mecca of electronic performances and DJ status quo. Having been DJing yourself since 1996, what has been the biggest evolution that you've noticed from then to now?
Nick Cannon: The digital world. When I first started DJing, there was no Serato. It was more about your curation, your collection. What you can pull out because you had to go find those records. We would actually go find 45's – you know what I mean – and spin those. Because those usually had an extended version, or an interesting break that you could flip, or they were more obscure songs that you hadn't heard in a while. It was really what you had in the crates; that's where the term "digging in the crates" comes from. It was about your taste in music. Now with all of these different apps and programs, everybody shares music. If you hear something in the club, all you've gotta do is Shazam it and you've got the same song that that DJ had.
Before, it was more about letting that specific DJ take you on their specific journey. So now, DJ's have to be more unique because everybody has the same music. Honestly, I would say the art form was a little more tedious. You had to be a little bit more careful and meticulous. If you broke a record, it was over! You can't play that song anymore; records don't skip anymore. You had to worry about how many people you had next to your turntables. Now you just gotta make sure that the CDJ'S don't end. As long as you keep that on a consistent loop, you're pretty much good. That tedious aspect is no longer, so it allows you to have more fun. You're watching guys standing up there on their decks. It's all about the show now.
TSS: You've given guidance and acted as a mentor to numerous acts; Kehlani, H.E.R., etc. With so many characteristics playing a part in someone's artistry, what do you look for in someone?
Nick Cannon: Drive. It's not talent. I've seen all the talent in the world. That's not really what makes a star. It's the matter behind it. I always like to say, "it's that Big Bang!" It's that energy behind it. Those are really the things that make me take notice.
TSS: You've got Model Music coming out in May. Tell us about that. What can we expect on this upcoming album?
Nick Cannon: It's just a compilation, man. It reminds me of what Quincy Jones would do, you know, a real composer/producer. I am a musician and an artist at hand, but I had the opportunity to be that curator and bring in some established friends, from: Quavo, to Jeremih, to Fat Joe. All of these guys, Yo Gotti! A lot of new artists that I get to introduce to the game, like, It's A Movie. Zaytoven and I had this act by the name of Jeff that's really cool. People that no one's had an opportunity to hear that we're going to introduce all through Model Music. Tapping into that world of fashion. I was inspired by Fashion Week. I was hearing all of the music coming out of the runway shows, the cars, what the models are listening to – I want to be *this* music. I want to be that force; from Miami to New York to Milan to Paris! I created the soundtrack in that way.
TSS: As the Music Industry continues growing and transforming, what changes do you hope to see in the future?
Nick Cannon: You know what? I love where music is right now. It's kind of, like, a no holds barred environment. You could do anything, you know what I mean? A kid in his basement could be the next superstar. People are taking world music and international sounds and fusing it into dance, fusing it into hip-hop. It's a genre-less time period. It's really cool.
Q: Entertainment Mogul, Artist, Executive, TV Chairman (youngest!), etc. Had none of this come to be, what would you have liked to do in an alternate reality?
Nick Cannon: A barber. That's actually what I used to do in junior high/high school to make extra money on the side. I always liked that the barbershop was the community hub! You could discuss everything from politics to sports, you know, and the barber was usually the guy that was funny and conducting the conversation. I don't know, it was just something that I always admired as a kid.
TSS: This really hit me, too. "Motivation" You were able to interview your 98-year-old great-grandmother (That's beautiful.) I was raised by my mother and another mother that helped me my entire life. My mom is one of 12. She has eight sisters, so I've had women surrounding me my entire life fortunately. Based on that, who has been your biggest role model?
Nick Cannon: You said it – my 98-year-old great-grandmother. She's everything, man. She's 98! She's got a Facebook page, she knows every record I put out, everything. She sells Avon! To see that type of drive at that age, that power, that strength, that beauty, man. She's definitely the one.
TSS: "Wild 'n Out" You recently brought on your crew/cast from "All That". What was it like getting to work with them again?
Nick Cannon: It was cool, man. It's like family. It's like one of those things where your family comes together for the holidays, you're all around at the dinner table, talking. It's kind of like that same vibe; you pick up right where you left off. It doesn't seem like time has passed, but you're just happy to be around each other. They still got it, man! They're still hilarious. I hope those guys continue to do so much more in the game because they're really talented.
TSS: Did you really not know Kenan was coming? Was that a surprise?
Nick Cannon: I had no idea! We're so close, man. That's my brother, so I don't even press him. He's done the show before. He'll show up when he has free time. If he can't make it, I know it's because he's with his family or working on "SNL". Especially on a show like "Wild 'n Out", I don't force people to do it because I know they hate to tell me no, but they're usually terrified to do the show. Friends and family, I don't put the pressure on them unless they tell me that they're going to come by. He just showed up, so it was really cool.
Q: Has there ever been an artist/celebrity that denied a battle? Better yet, who is somebody that you've always wanted to battle?
Nick Cannon: EMINEM! He knows it, too. That's a dream show. It's been 12 seasons. We've been begging him to come on. He doesn't need to do this show. He's sitting off on his pile of money. It'd be awesome, man. It'd be really cool to have him on the show. I always say Will Smith, too. Will and I have a personal relationship, so I actually know that he's really talented! He'd be so dope on the show, but people get intimidated on the show because you've got all of this young energy, kids that are hungry/super talented/freestyling/cracking jokes. People don't want any part of that. I get it. Trust me. If I wasn't on the show, I probably wouldn't want to do it.
TSS: From a musical standpoint, which artist(s) would you like to collaborate with?
Nick Cannon: So many people… Alicia Keys, Bruno Mars, Stevie Wonder. Those are my top three. If you notice, all three of them are, and no offense to anyone else, those are actual musicians. I'm a musician, too, so I would love to sit down and jump on the drums/piano/guitar and vibe out. There are some outstanding musicians that I could probably say their names, and people would say, "Who is that?" These acts are pop culture, they change and shift culture; that's who I'd like to rock with.
TSS: I want to learn a bit more about NCREDIBLE. How would you describe it and what does it mean to you?
Nick Cannon: The term says it all, you know what I mean? When people don't believe something, or they can't fathom it, like, you can be that. That's what I want my company to actually be. It's a limitless environment and a limitless energy that we try to put forth. From music to, and again, there's no bounds! Film, television, consumer products. Whatever it is, whatever you put your mind to, you can be that. That's really what we try to embody and look for at NCREDIBLE.
TSS: I was in the Marching Band in high school, so "Drumline" really connected with me. Can you briefly tell me about that experience? Did you know drums before that?
Nick Cannon: I played a standard set, but I never did core style marching. It was another world, but it opened up my eyes to another level of musicianship. The athletic version of musicianship. You have to be a true athlete to be in Marching Band and people don't know that. The first word is "marching"! I don't know if you've ever marched before, but it's not an easy task. Especially with an instrument strapped to your back. To be able to keep timing, precision is everything. It's helped in my career tremendously.
Comments
comments