Remeber back in 2006 and 2007 when Steve Aoki hosted Neighborhood festivals in Los Angeles? Well, Dim Mak's bringing back their Neighborhood event in 2018 making stops in select markets across North America. First stop, New York!
Aoki's Dim Mak imprint has announced that their Neighborhood mini-festival tour will be getting the party started at New York's Brooklyn Mirage with a lineup that features Steve Aoki, Carnage, QUIX, Ricky Remedy, Max Styler, R3LL, Bok Nero, Noise Cans and a very special guest.
Take a peek at the official flyer below and be sure to snag your tickets when they go on sale April 16th.
Dim Mak's Neighborhood at Brooklyn Mirage | Register for April 16th presale here |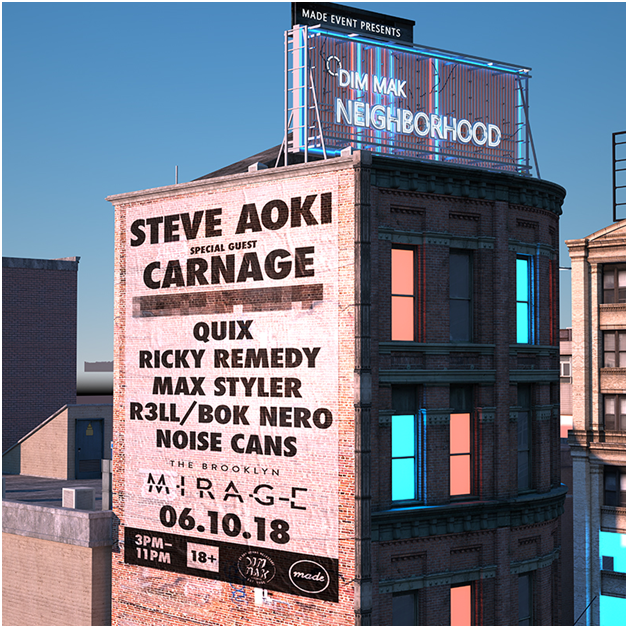 Comments
comments