If I've said it once then I've said it a whole bunch of times. 2018 is the year people start showing more love to smaller festivals. That's not to say they weren't booming in the past. It's just that this year the market is saturated with so many identical billings. It gets old but honestly I think it's a good thing; more people are expanding their horizons! Today on the chopping block we're talking about a homie fest over in Virginia, Yonderville Music & Arts Festival.
They just recently dropped their phase one and it is a work of art! It includes a solid mixture of your favorite underground bass producers and some of the liveliest jam bands. Diversity is key and there certainly is no shortage of that here. Electronically speaking big names like The Widdler, Of The Trees and Mystic Grizzly will be providing the tunes. As far as jam goes Funk You and Broccoli Samurai will be there for the get down. Those are a few of our favorites but we highly recommend digging deep into this one and finding some of your own!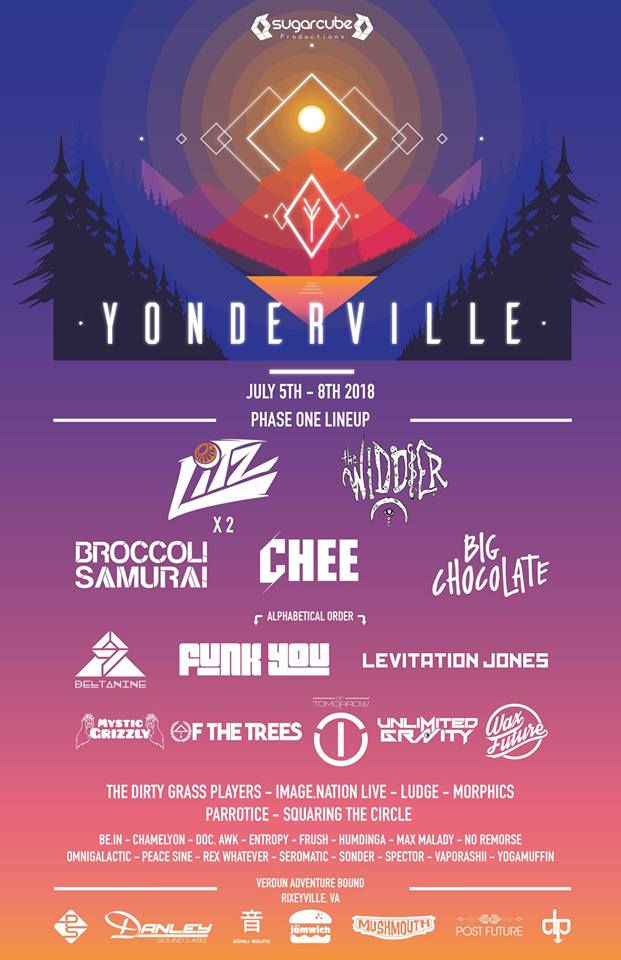 This year Yonderville will also see a multitude of improvements to enhance your festival experience. Including but not limited to: a more centralized layout, a beer garden sponsored by Far Gohn brewing company, limited car camping, an electronic stage hosted by Depth Perception, a live stage brought to you by The Jamwich and much, much more.
Tickets for this are reasonably priced and will go quick so don't waste anytime and RSVP here!
Yonderville Music & Arts Festival Facebook/Twitter/Tickets
Comments
comments