Another CRSSD festival has come and gone, and all we have to say is thank god the festival comes around twice a year. We've covered the San Diego event for three years now, and can say with confidence that each year the festival improves and grows, all while accommodating more fans than ever before.
With an unparalleled location right on the waterfront in Downtown San Diego, vibes and energy are CRSSD are comparable to no other festival. Logistically, despite long entrance lines and a somewhat wonky porta potty configuration, the festival goes off without a hitch year after year.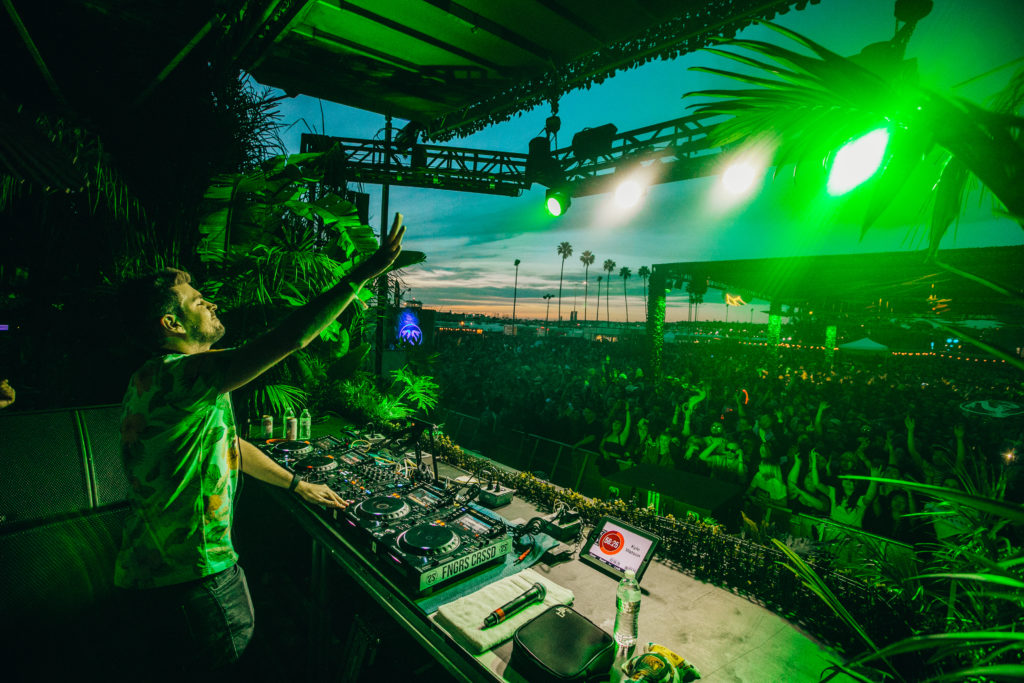 Photo by: Felicia Garcia
The stages are reliable both in appearance and talent. While CRSSD has not undergone any major aesthetic updates since its inception, what fans can count on year after year is a consistently top notch lineup. Not once have I heard anyone refer to someone's set at CRSSD "sucking" – it just doesn't happen here. From indie to techno to house to Dirtybird to bass house to Night Bass and everything in between is represented on the three stages. Under and above ground acts share the stages cohesively – allowing for crowd favorites to be billed among up and comers and less well-known acts.
This year I allowed myself to discover some new talent, while also seeing some old reliables and experiencing some acts for the first time.
First timers included Nombe – the indie rnb heartthrob with hipswings for days, Sinead Harnett – who truly has a stunning voice and she brought along her amazing DJ Afterparty to play with her, ANNA – my newest techno queen obsession and Kyle Watson – who made his American debut at CRSSD's very own Palms stage.
My old reliables did NOT let me down (duh, they never do), and included HyperHouse mastermind Anna Lunoe, DirtyBird's beloved Walker & Royce, as well as Wax Motif and Gorgon City live.
If you missed the festival – don't fear. Check out the tracks below that I enjoyed most! And keep an eye out for the CRSSD Fall lineup, we're already looking forward to it.
GTA & Dillon Francis & Wax Motif – I Can't Hold On (feat. Anna Lunoe)

Premiere: Par-T-One – I'm So Crazy (Armonica Remix)

Destructo & Gerry Gonza – Shots To The Dome

ANNA – Odd Concept

Kyle Watson Feat. Pop Art – Don't Talk

Comments
comments