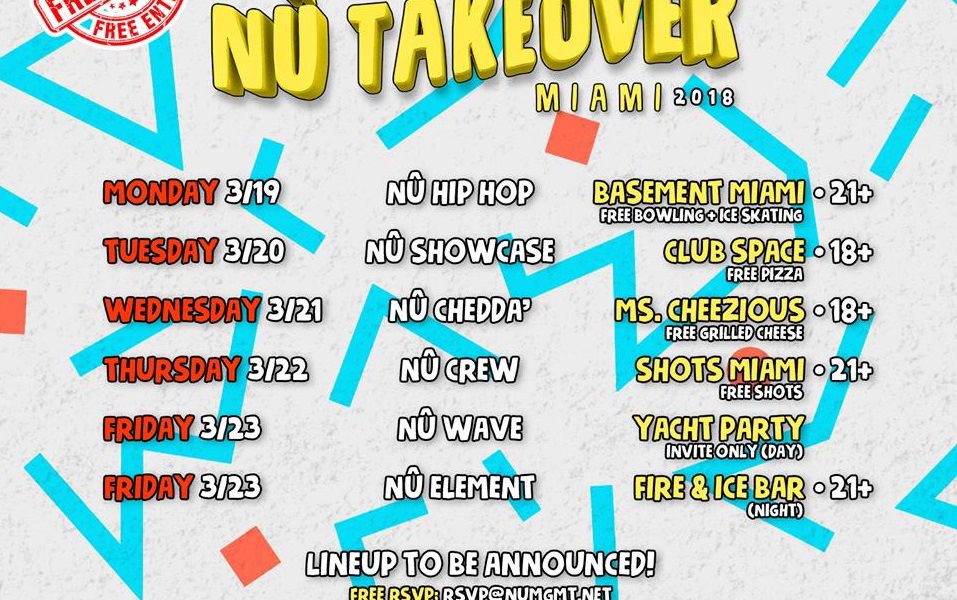 All eye are on Miami if you're an electronic dance music fan with next week being Miami Music Week leading into Ultra Miami's 20th-anniversary celebration. Now we know your bank account is hurting and you haven't even touched down in the 305 yet but that's where the 2nd annual NU Takeover is here to help.
As you might have seen in our "must-attend" events and complete guide for everything MMW, they will be hosting a free party every night featuring some of the freshest young talent in the game. Count us in!
Check out the daily lineups for each event below and be sure to RSVP before it's too late. Hey, they always said some of the best things in life are free……this is one of those things.
NU Takeover 2018 | Free RSVP |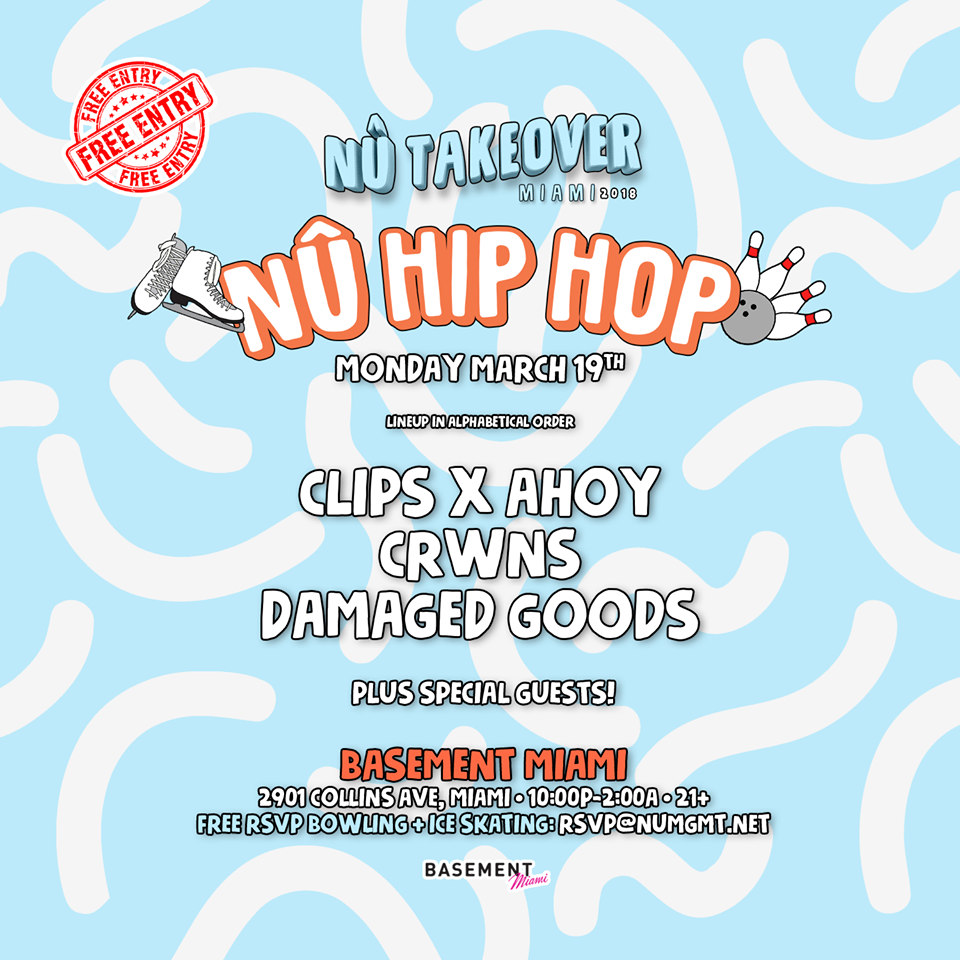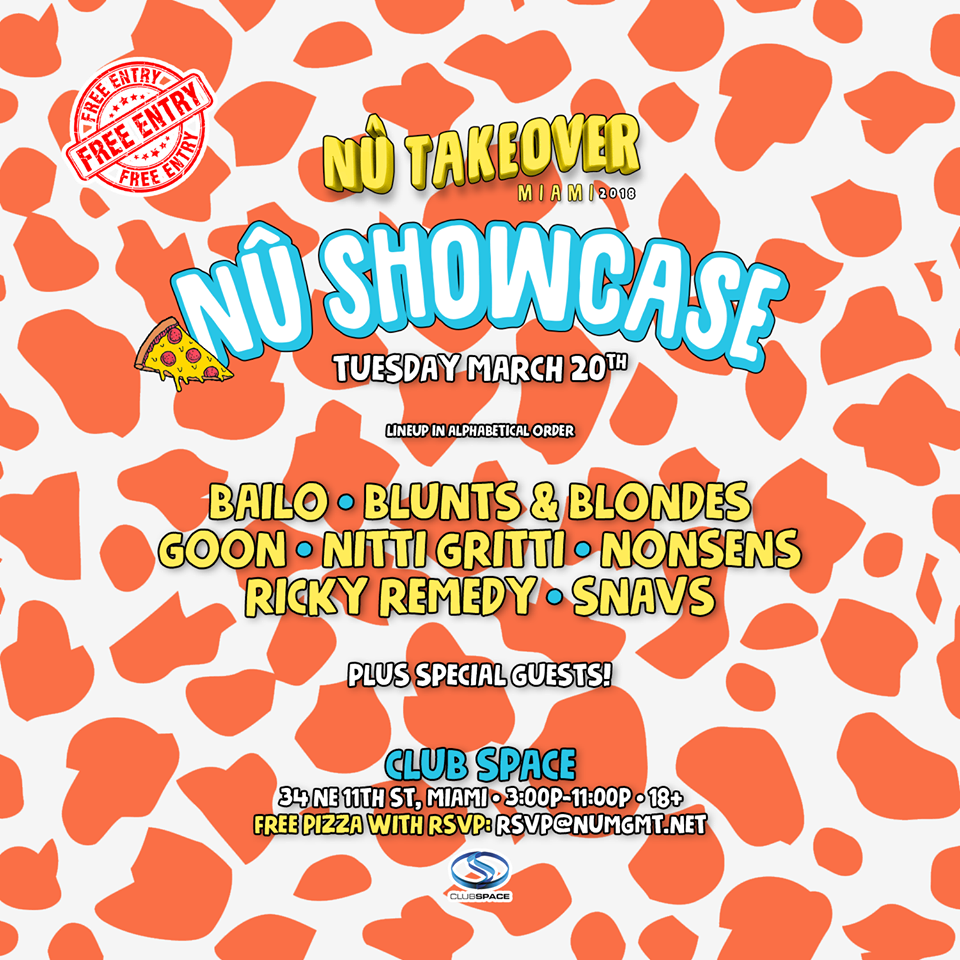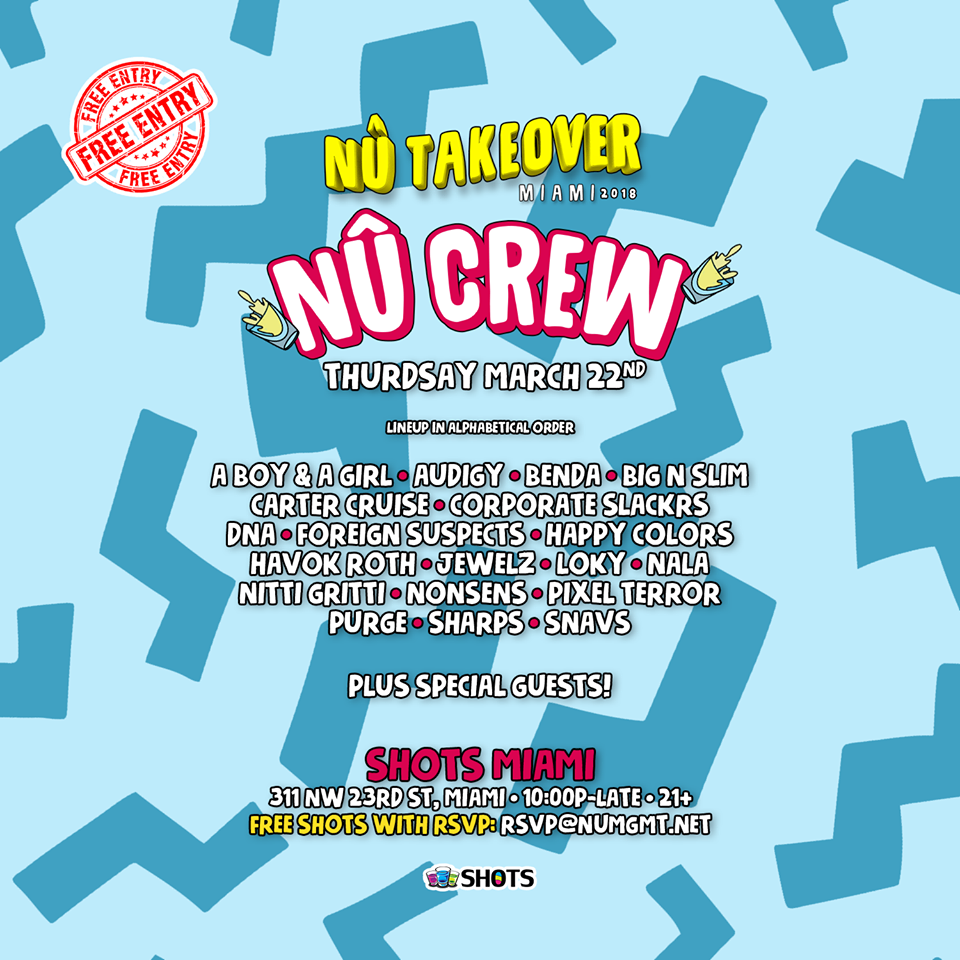 Comments
comments