It's almost that time of year again; everyone is ready for warm weather and.. ski resorts? Well yeah, why not hit the slopes in July if it means Camp Bisco. The infamous three day camping festival returns to Scranton on the beautiful hills of Montage Mountain from July 12th to the 14th. If you've never experienced the wild ride that Bisco is, 2018 is your year! The venue is one of the most entertaining and of course the lineup is proper.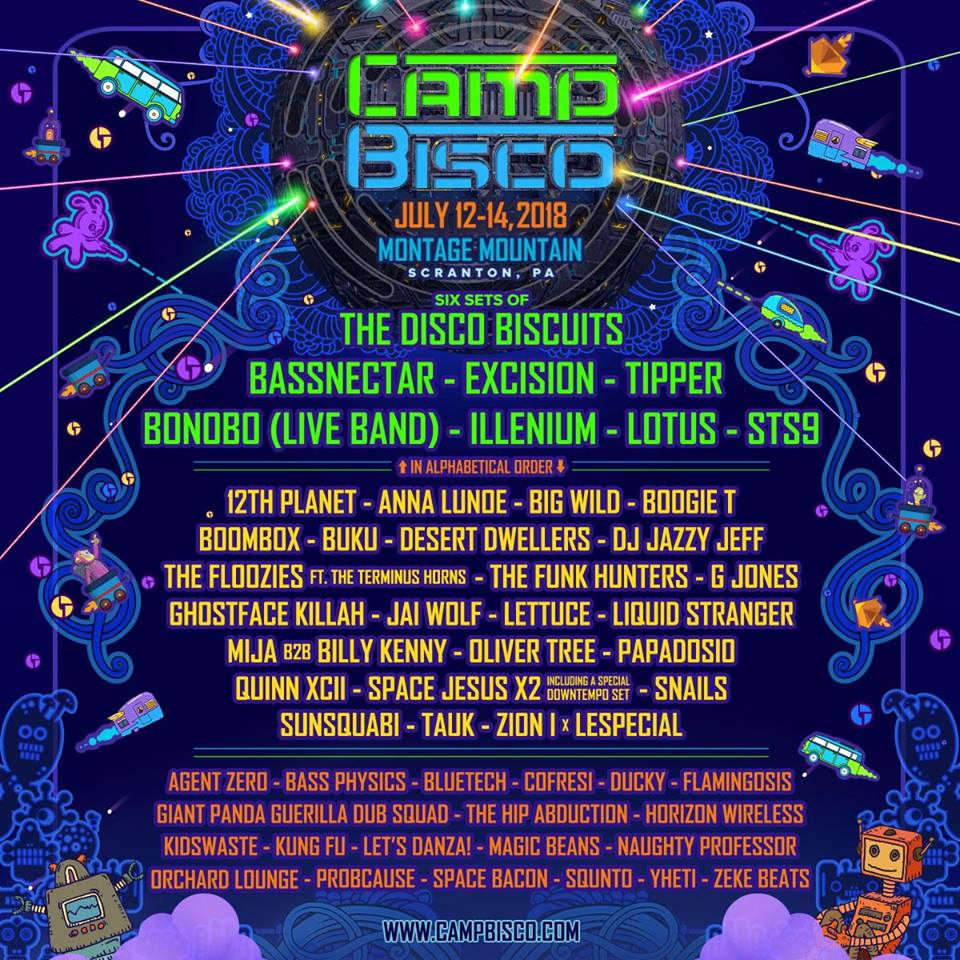 This year features the return of headliners Bassnectar and Lotus for the second and third year in a row, respectively. They will be joined by Excision, Bonobo, Illenium and (most excitingly) Tipper. I feel like this goes without saying but The Disco Biscuits will also be jamming all weekend, six sets to be exact! Now that's all good and fun but what has my eye isn't on the top of this poster. The homies Zeke Beats and Yheti are chilling somewhere around the bottom but I promise those are two sets you will not want to miss.
Tickets for this are available now but I'm sure they will go relatively quick so grab yours today!
Camp Bisco Facebook/Twitter/Website
Comments
comments