We're less than 3 weeks out from San Diego's CRSSD Festival Spring 2018 event. For most of us in SoCal this is the kickoff to festival season, so excitement is pretty much at its maximum.
In preparation for the two-day celebration of the finest house and techno, we've listed the top 5 acts we're most excited to see at the festival. TSS' top picks for CRSSD 2018 include the below, but let's be real, the whole dang lineup is flames. Get to know them below, enjoy, and we'll catch ya splashing in the fountains in a few weeks at CRSSD!
Don't have your ticket yet? They are moving quickly so get on this asap, limited on tickets on sale here.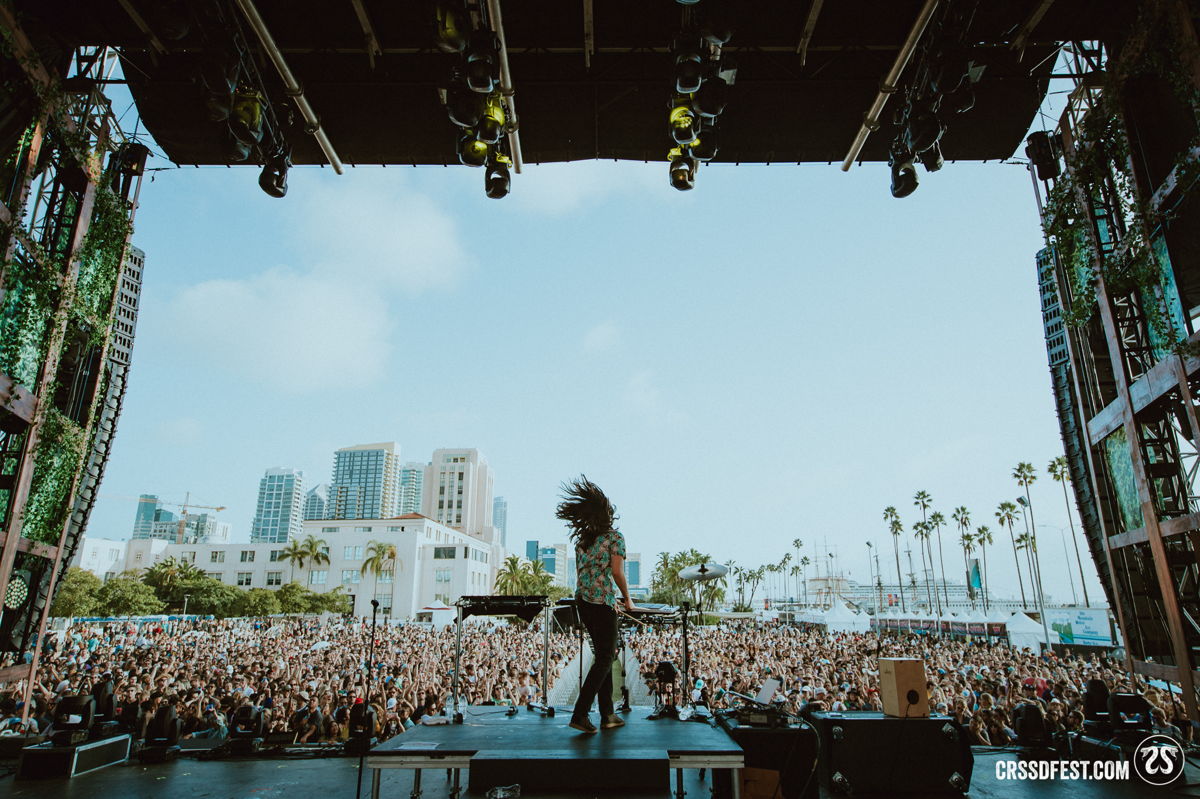 Anna Lunoe
Hyper House curator and overall leading bad ass Anna Lunoe is a name we look for on every lineup.Though she briefly took a pause to create EDM's favorite baby Willa at the end of 2017, Anna is back with vengeance and kicking off 2018 at SoCal's CRSSD.
We've been fans since she hit the road with The Weeknd years ago and created the 'To The Xo Gang With Love' mix. Since then, Anna has had hits featuring her vocals, on esteemed labels like Fool's Gold, Nest, Ultra, OWSLA and more. She's graced every festival stage possible, and even earned herself the title of first solo female DJ to play at EDCLV's mainstage (after our Krewella gals were the first group female act!).
Her Apple Beats1 radio show HYPERHOUSE has grown from a radio show, to a monthly LA show series, to a national tour. The show has featured interviews and guest mixes from the likes of Jamie XX, UNIIQU3, Louis the Child, REZZ, Ookay, Lido, Mija, Justin Martin, Dillon Francis, and more.
Catch her CRSSD debut set from 2015 via Mixmag here:
Sinead Harnett
English singer/songwriter Sinead Harnett was recently added to CRSSD's phase 2 lineup, and she might be the most exciting addition.
Known for her vocals on tracks by the likes of Snakehips, Disclosure, Rudimental, Gryffn and Kidnap Kid, Sinead is much more than a featured vocalist. Her most recent track "Unconditional" is a testament to her unconditional appreciation for her success this far – the singer writes in the video's Facebook post: "To my family, my friends and to whoever is reading this, thank you for letting me do what I love. I hope you enjoy the video, love you unconditionally x"
Described as 'a brand of jazz-tinged, melodic electronic pop,' Sinead is a much needed lineup addition outside of CRSSD's traditional house x techno lineup.
Nora En Pure
Hot off the release of her newest track "Sphinx," Nora En Pure has had steady hype in the house and techno world for years now. The Swiss based DJ, producer and musical maverick Nora En Pure is someone who connects dots between different and disparate sounds, styles and scenes with ease. Her 2013 release "Come With Me" is still frequently rinsed in sets, you could call it a timeless record.
Honey Dijon
Having carved herself a niche among genre-bending queens and being the ultimate curator of dance floor bangers, Honey Dijon has graced the decks from Berghain to Space. Her DJ and productions are top notch, but so is her advocacy in the scene for gender equality in club culture.
A leading saint in the scene, Honey Dijon has done various speaking engagements as an activist for gender issues in club culture. She's done Red Bull Music's Fireside Chat as well as been on the Kindness Radio show.
She recently scored the Louis Vuitton Menswear fashion week 2018 original soundtrack, a task she has done for all runway presentations for the past 7 years. In July of 2017 she dropped an epic BBC Radio 1 essential mix, you're gonna want to listen to this one before her set at CRSSD so your body can properly prepare.
Nicole Moudaber
Nicole really needs no introduction. Carrying the nickname "Queen of Techno" with her at all times, Nicole is a renowned legend behind the decks, and in life as well. Nicole got her start by throwing underground parties in Lebanon during a time of war and oppression. Her passion for music and bravery to do this was unparalleled, and eventually lead to her being discovered by Carl Cox and the rest is kind of history.
Follow CRSSD Fest
Website | Facebook | Twitter
Comments
comments