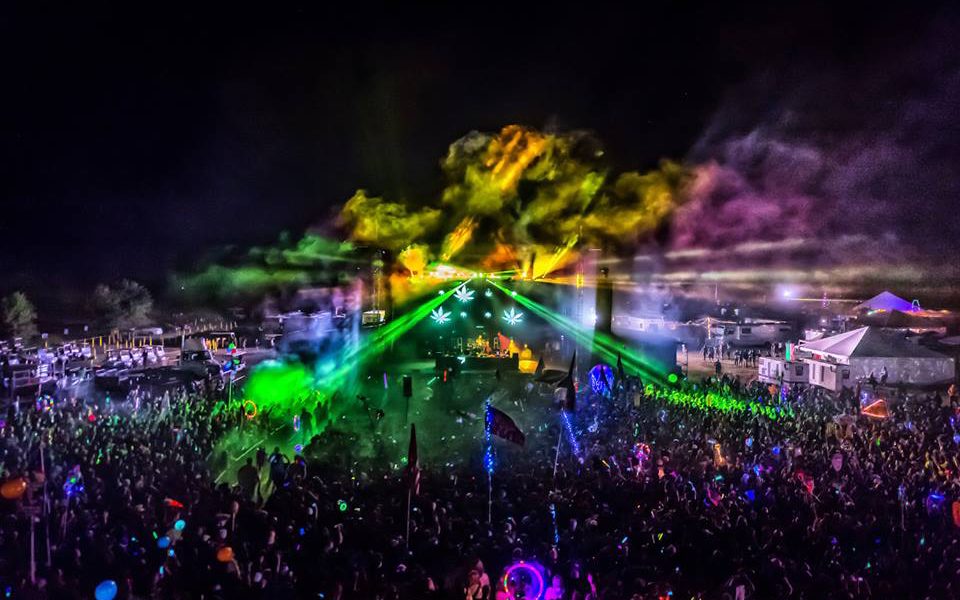 One of my favorite things Summer Camp does is announce their lineup in three, equally important waves. With them, the last one is going to be just as flame as the first. That's especially dope when you were sold after the initial lineup dropped. Their billing is always super unique and extremely diverse, this year is no different. These phase two additions are, no doubt, welcomed by an already impressive group of artists.
When they first dropped we saw big names like Tipper, RL Grime, SOJA, Action Bronson, STS9 and many more. Of course, the Summer Camp mainstays: Umphrey's McGee and moe. will be there, providing the jams, all three days! That undercard is looking righteous as well with acts like Mad Zach, Marvel Years, Sodown and Maddy O'neal. Like I said, Scamp18 was already looking proper and they just upped the ante!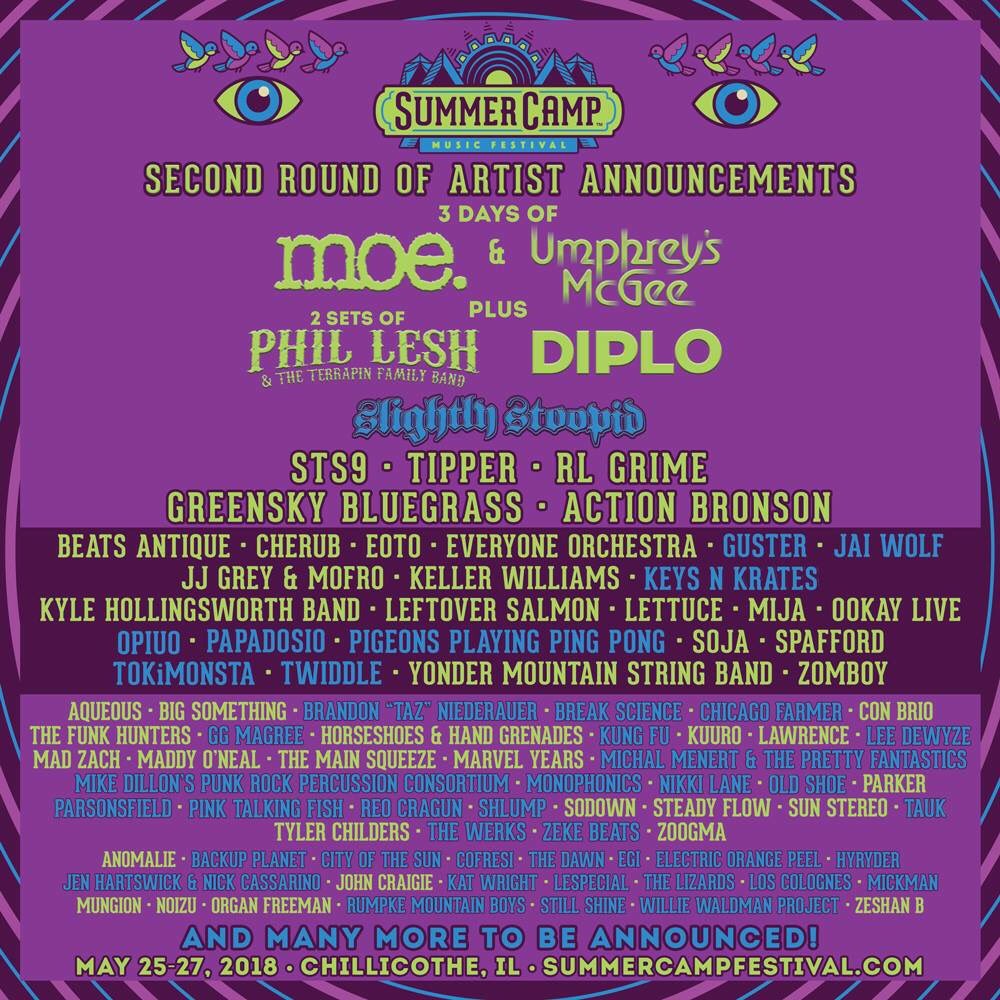 This phase two (blue names) is exactly what I've grown to expect and love from Summer Camp. At the top, as far as fresh faces go, you have Slightly Stoopid and in the fine print you see Zeke Beats. Their lineup is always filled with dope musicians, underground and mainstream, from all different genres, top to the very bottom. In between these guys you've got new names in Shlump, GG Magree, Pigeons Playing Ping Pong, TOKiMONSTA, The Werks and Papadosio holding it down.
I highly recommend diving into this one on your own and finding some new favorite artists. With the depth here, it's inevitable! If you grab your tickets now it's a little less than $300; that's after service fees, includes the pre-party and weekend camping. Oh yeah and don't forget, they've still got a whole entire third wave of artists that haven't been released. Check in on their socials and hit that like/follow button to stay in the know!
Summer Camp Music Festival Facebook/Twitter/Website
Comments
comments