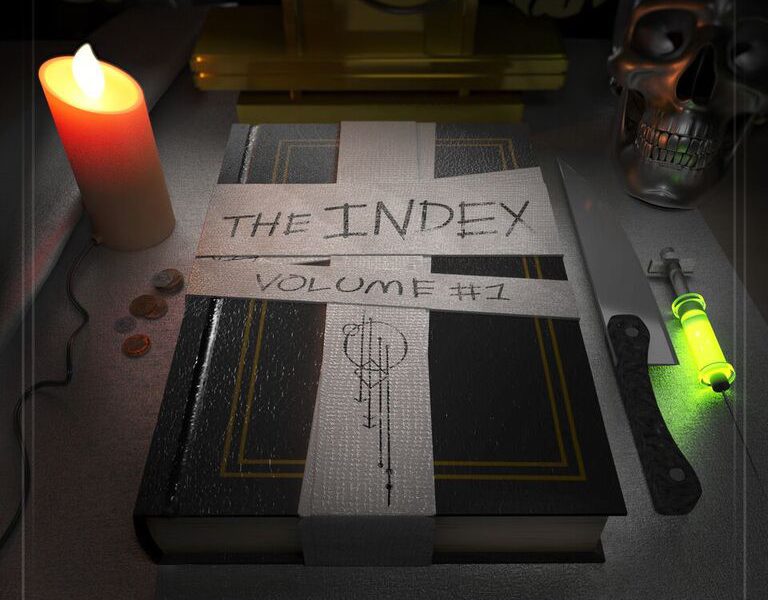 The Socially Outrageous Collective of Intelligence is ready to showcase their sounds and styles. They've released their first EP called The INDEX Vol. 1 filled with 5 jam packed tunes to electrify your life.
Starting off the EP is head honcho Madhatter! and his track Wisdom Through Mystery. It's a nice blend of Future Bass with Dubstep influences. The melody is catchy and the sound design is sick. Add in the fact that it's him singing and playing the saxophone in the song showcases his talent as a musician. Next up is Dallas native Chow Chow and his tune Cornea. The mood is different from the first song as it has a darker feel to it. The drop is fantastic with his signature lead sound being used. Another Dallas native is Champagne Poppers and the duo's track Fallin. There's a Reggae style vocal they use but the drop is a Trap banger that's going to sound so good on a big sound system. Next up is Cable Gvyz who go a different route with Ghettoblasta. They use the classic ghetto blasta vocal sample in this song along with their crunchy Bass House leads. The final song on the EP is by Bravo Bravo called Hanoi. They like to use lots of war/military command samples in their tracks and this one is no exception. The Riddim drop will have you headbangin' wherever you are.
SOCI may have just released their first EP but they have barely just begun. This is a creative community and network of artists and creators that have come together to discover and promote hidden talent, take a creative lead in cultivating the Texas music scene, and promote transparency within themselves and to each other. They have much more in store for those who want the best in Electronic Music. SOCI's next steps are to plan more events in Texas to assist in organizing and coordinating the flourishing music scene as well as unearth more hidden talent. There's plenty of talent to behold and I'm excited to hear new sounds in the future.
SOCI- The INDEX Vol. 1 EP | Download |
"Follow" Madhatter!: | Facebook | Twitter | Soundcloud |
"Follow" Chow Chow!: | Twitter | Soundcloud |
"Follow" Champagne Poppers: | Facebook | Soundcloud |
"Follow" Cable Gvyz: | Facebook | Soundcloud |
"Follow" Bravo Bravo: | Facebook | Soundcloud |
Comments
comments