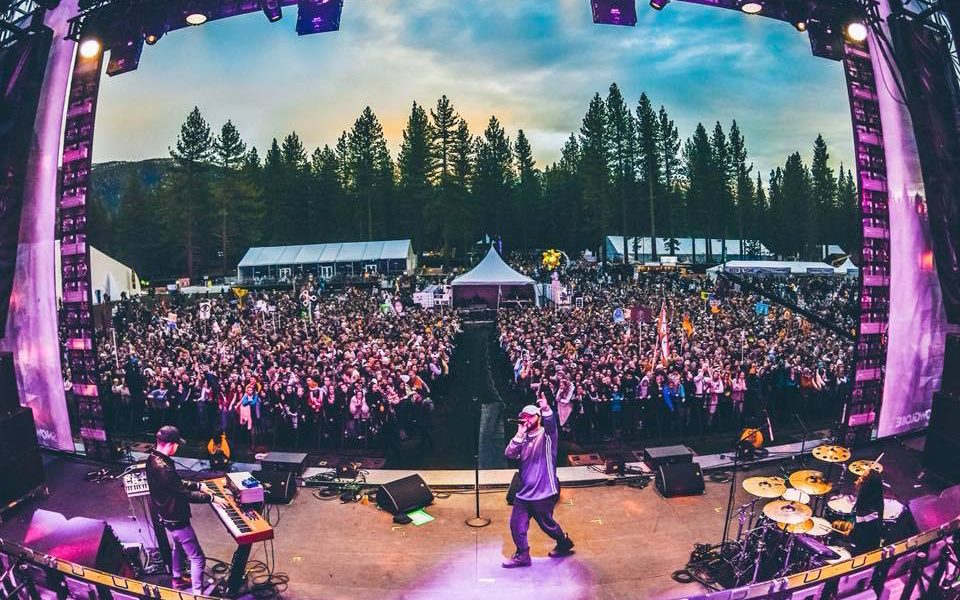 Another New Years has come and gone, and with it, so has another amazing Snowglobe Music Festival. There was more than enough heat blasting through the speakers to keep festival attendees warm this year, but these were our top 3 sets of the action-packed weekend.
Alexander Lewis

The Igloo was the hot spot for getting down and dirty at this years festival, and Alexander Lewis' performance was definitely the highlight for us. Not many trap producers played in the Igloo, but it was the perfect fit for Alexander's set. There were a lot of goosebumps at the festival (Travis Scott pun intentional), but we definitely got our biggest when we saw Lewis standing on the speaker stack blasting the trombone to his iconic remix of Mr. Carmack's 'Pay For What'. Just thinking about it now is giving us major flashbacks. If you haven't gotten the chance to catch this up-and-coming producer live, it isn't something you'll regret.
Andrew Luce
Day two got off to a hot start when Andrew Luce took over the main stage. The Daruma founder and producer phenom took Snowglobe on a musical journey that covered everything from house to trap to future bass. The highlight of the set for me was hands down when he dropped Wolfgang Gartner's iconic 'Illmerica', but the crowd exploded far more when he sprinkled in popular hip-hop tracks such as Lil Pump's chart-topping 'Gucci Gang'. This producer is one that we've had our eyes on for a long time, and with a new EP on the horizon, 2018 is sure to be his biggest year yet.
Quinn XCII

New Year's Eve started off right with newcomer Quinn XCII kicking off main stage with a can't miss set. He performed all the hits from his debut album, Story of Us, including 'Straightjacket' and 'Flare guns', and had the crowd singing along the entire time. With such catchy lyrics and feel good instrumentals, it's no wonder why Quinn XCII has been taking the music scene by storm this year. We'd expect to see him closing down main stage in no time, as he showcased some amazing stage presence for such a new act. If you missed him, be sure catch him on his upcoming headline tour with our good friend Chelsea Cutler. Grab your tickets here.
Comments
comments