Minimal Effort NYE was just one of many, many parties happening in LA on New Year's Eve night. So what distinguished this party from the others? Let's start off with the obvious; the lineup. Can you say Justin Martin, Jimmy Edgar, J. Philp, Ardalan, Maya Jane Coles and Oona Dahl??? And that's not even everyone.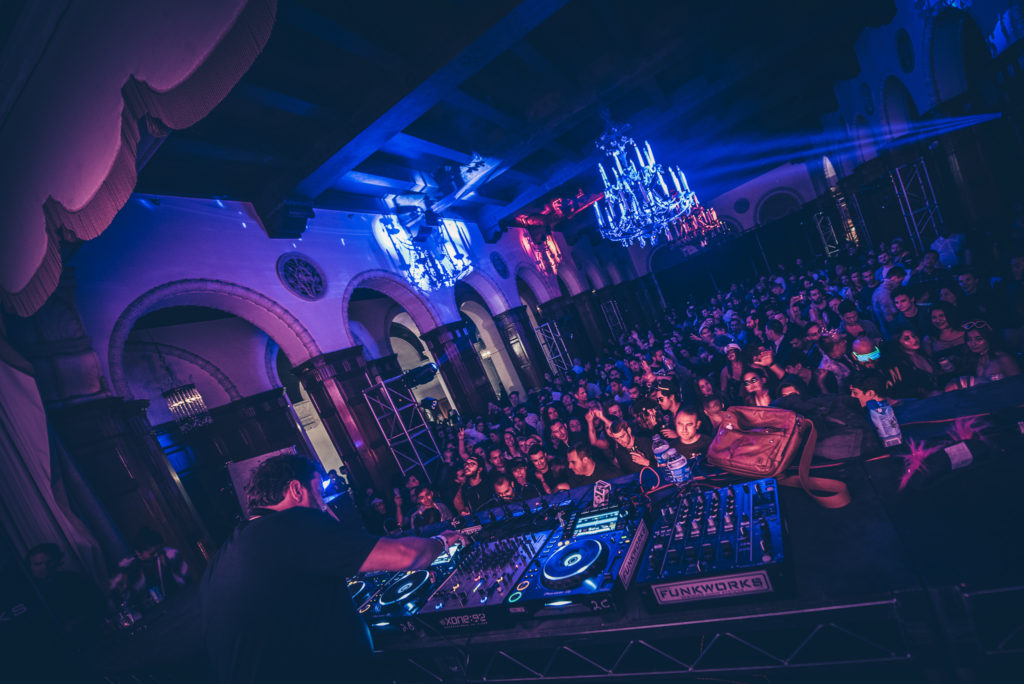 Aside from that, Minimal Effort has been throwing some sick NYE parties in LA for about four years. Bringing the city of the best house and techno acts to ring in the new year is kind of their specialty. This year marked the event's return to the historic haunts of the The MacArthur in Downtown Los Angeles. Though I had never been before, The MacArthur was home to Jamie Jones' Paradise event last year, and is truly a spectacular venue choice.
The multi-level, upscale venue which boasted four rooms curated by some of LA's best in the industry, including the Wine & Cheese party, Sounds Like, Culprit LA and Wicked Paradise, had more than enough space to accommodate all party-goers, even fully equipped with an outdoor bar and vendor area.
I rang in the new year with Ardalan in the Wine & Cheese room (s/o Wine & Cheese for some of the best vibes of the evening) as he played his remix of "All Night Long" by the Mary Jane Girls. What a stellar way to dance into 2018.
The undoubted king of the evening was certainly Mr. Justin Martin who played in what looked like a ballroom straight of out a ballet play. The theater had incredibly high lofted ceilings, velvet and adorned columns everywhere, and was probably the fanciest place I'd ever seen the master Dirtybirdie throw down. Playing on NYE can be a tricky feat, but J. Mart mastered it with finesse and blew us all away per usual.
Though Minimal Effort ran into some problems during their Halloween installment earlier this year, they certainly made up for their faults on NYE. A combination of top tier talent, stellar hospitality, wondrous venue and great energy made Minimal Effort NYE maximal fun for everyone involved.
Comments
comments