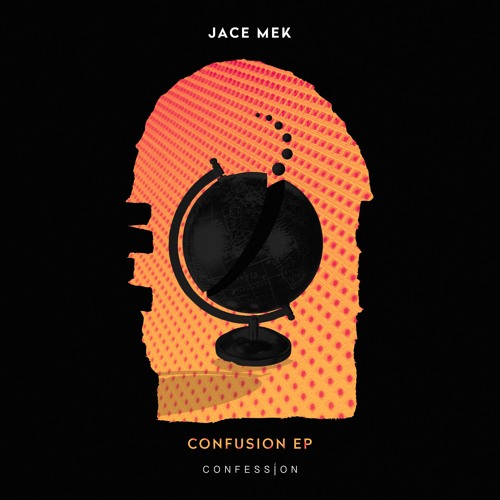 Jace Mek and CONFESSION are no strangers to each other as they have worked together on some big stuff in the past, but today they bring us their biggest drop yet with the 'Confusion' EP. The EP features two tracks, "Lost" and "Confusion," both of which are bangers.
The EP begins with "Lost" which starts things out on a darker and grungier note. It is fast-paced and features Jace Mek's usual wonky and zany sounds that he somehow always creatively comes up with. The drop is a thumping synth and features a number of thrown in sounds to get it added flavor as well as ramped up drum in the back. This one is weird but rhythmic and works itself together in a great way. The track may be called "Lost" but I think we found something awesome here.
Next up is the title track "Confusion." Again, in true Jace Mek fashion, he uses a multitude of weird sounds mixed with drums. The man can seemingly pick out a handful of random sounds and make them come together seamlessly. The drop is a bit more upbeat with its sort of muffled horn with beeps underneath. This one is truly a fun song and is insanely funky.
What we have out of this EP is a great mix of unique sounds coming together in a blend that sounds completely natural. Jace Mek has mastered this with his music and has certainly created a sound for himself. The EP just cements his production skills and his ability to bring sounds together. You can grab the 'Confusion' EP now via CONFESSION. You do not want to sleep on this one.
Jace Mek – Confusion EP | Download |
"Follow" Jace Mek: | Facebook | Twitter | Soundcloud |
Comments
comments