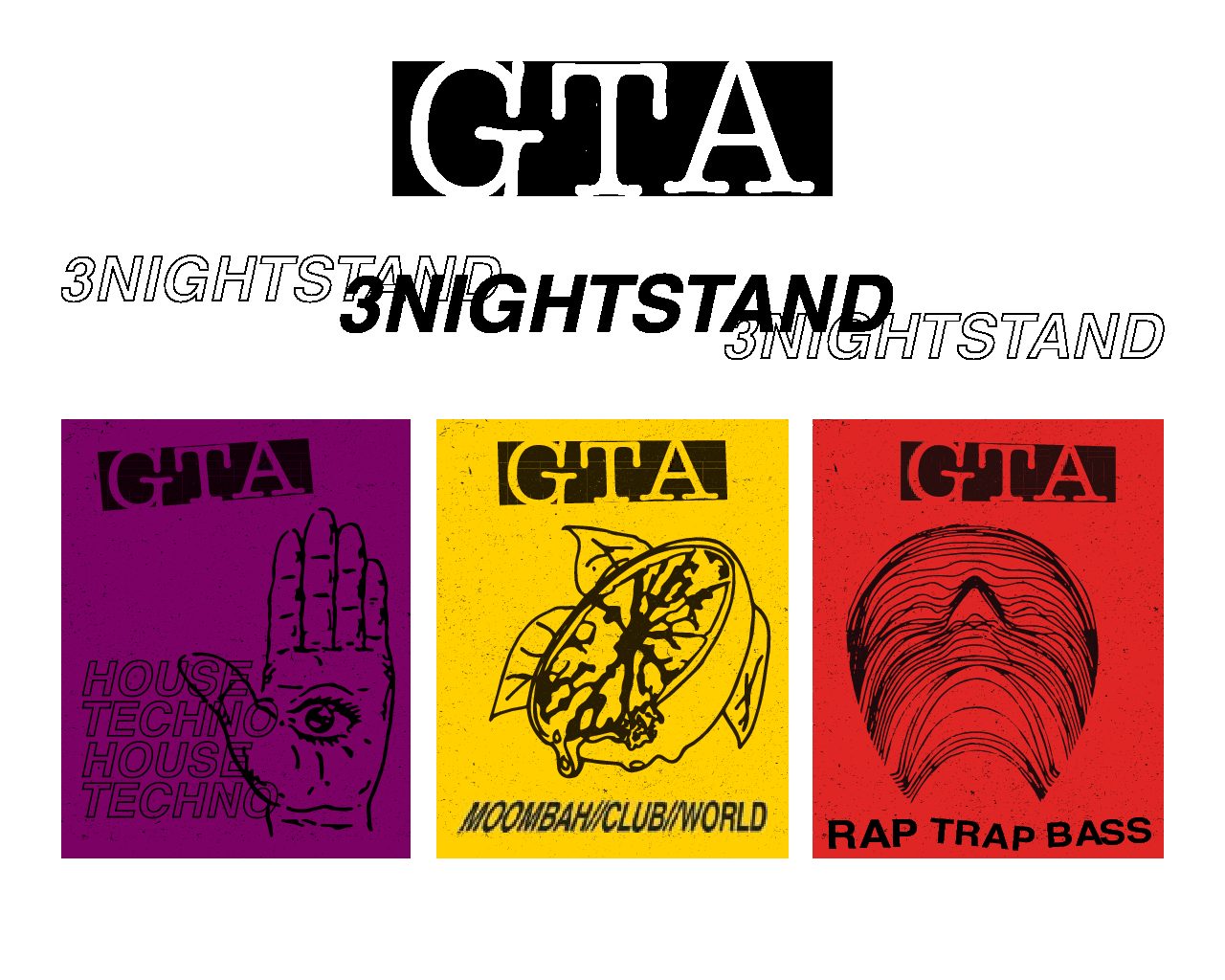 Since their inception, GTA has mastered the art of creating, collaborating, and curating music of all genres. I mean do you remember the "Death to Genre" mixes? How about their debut album Good Times Ahead? This mantra has been engrained in their DNA and now the boys are back for an epic mini tour, traveling to five lucky cities for three nights in a row to dedicate their shows to what they know best- all genres. This 3 Night Stand tour, however will let you be the one to pick a genre with each night featuring a different mood and different sound.
For Example:
Yellow: Moombah, Club, World
Purple: House and Techno
Red: Rap, Trap and Bass.
In addition, the guys will be giving some lucky fans the opportunity to join them for some karaoke, pizza, production tutorials, meet and greets and more. So if you're in one of the lucky cities below, be sure to cop your tickets and pick a vibe!3 Day and single day passes available now!
BROOKLYN @ Brooklyn Bazaar
2.14 // 2.15 // 2.16
PHILLY @ Foundry – The Fillmore Philadelphia
2.21 // 2.22 // 2.23
SAN FRAN @ 1015 Folsom
3.8 // 3.9 // 3.10
DENVER @ Larimer Lounge
3.16 // 3.17 // 3.18
LOS ANGELES @ Echoplex @ The Echo
3.30 // 3.31 // 4.1
"Follow" GTA: | Facebook |Twitter | Soundcloud |
Comments
comments