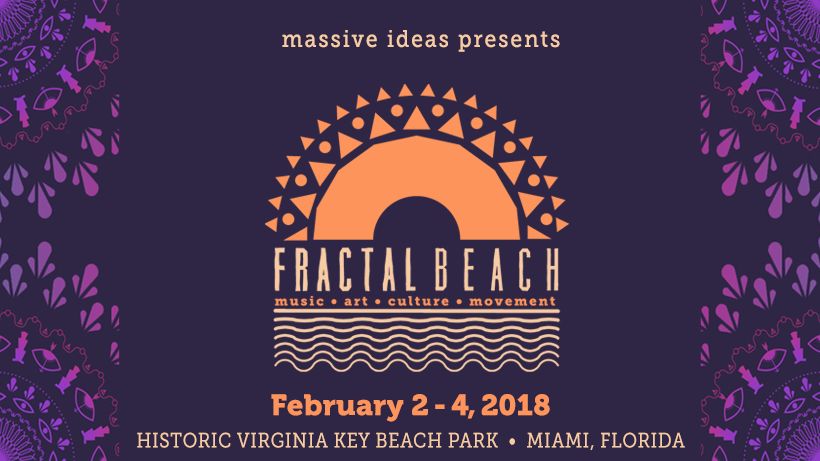 Thus far, 2018 has been an interesting year for music festivals. A lot of these larger fests are dropping lineups that feature basically the same look. I don't know if the turnover for "headliner" quality acts is to blame or just plain, unoriginal booking. This year may be the year to take a step back and really dive into some of those smaller events. Something you'll ALWAYS get at a homie fest is a well balanced billing full of gems. One in particular that's jumping out at me right now is Fractal Beach.
Out of the handful of festivals that took the opportunity to do something different, I really like this one. The second year, Miami gathering is much more than a music festival. There will be panels/workshops on topics such as permaculture, healthy living & spiritual development to make sure you leave with some knowledge. Yoga from sunrise to sunset to keep your body right! Live painting, large scale art installations and so much more. Oh yeah, all of that and it's right on the beach. What more could you ask for?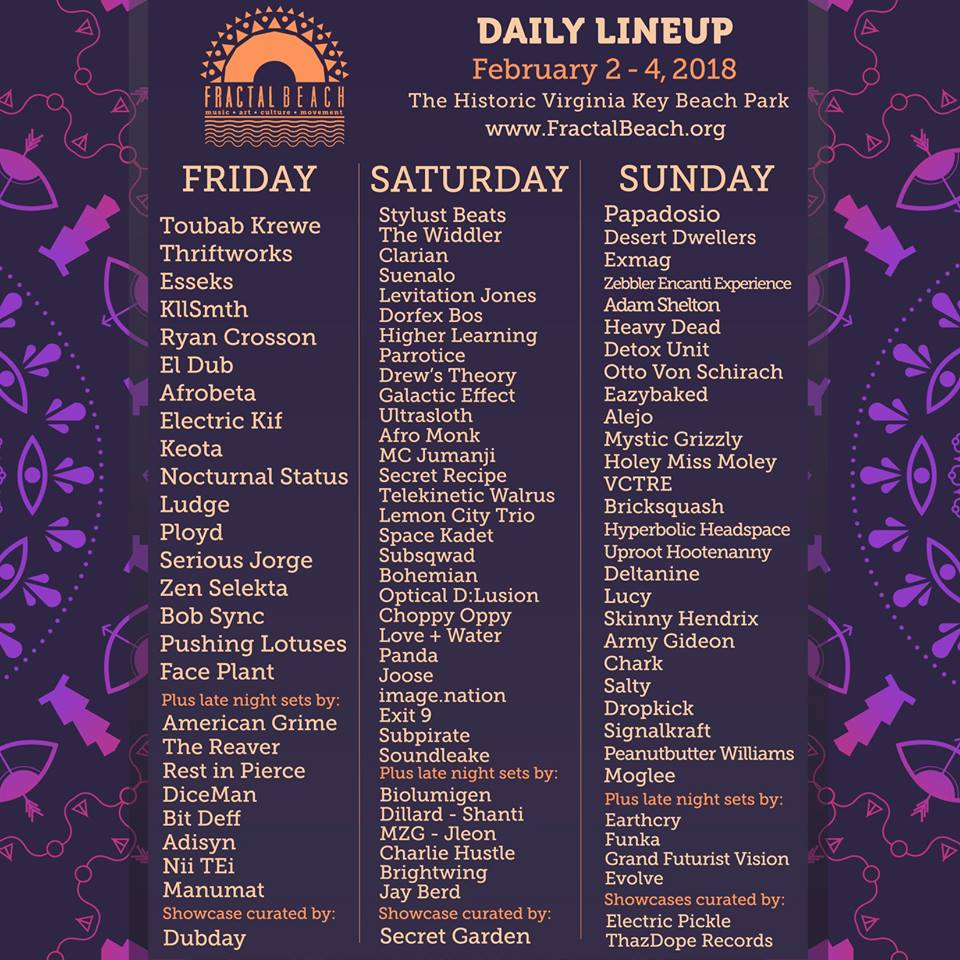 I know what else you could ask for.. a dope lineup! Not to worry, they've got that taken care of. The Fractal Beach 2018 lineup boasts must see acts like kLL sMTH, Thriftworks, Eazybaked, Zebbler Enchanti Experience, Detox Unit, Keota, Choppy Oppy, The Widdler, Esseks, Nocturnal Status, Stylust Beats and so many more. The showcases and late night sets popping off are no doubt about to be bar none. So by now you've got to be trying to figure out how to get to Fractal Beach. You're in luck because we've teamed up with the awesome people at Massive Ideas to get you guys some tickets. One lucky winner will receive two tickets and all others will be rewarded a special This Song Slaps discount code to make sure nobody misses out on the fun. Enter below!
Fractal Beach Facebook/Website/Instagram
Comments
comments