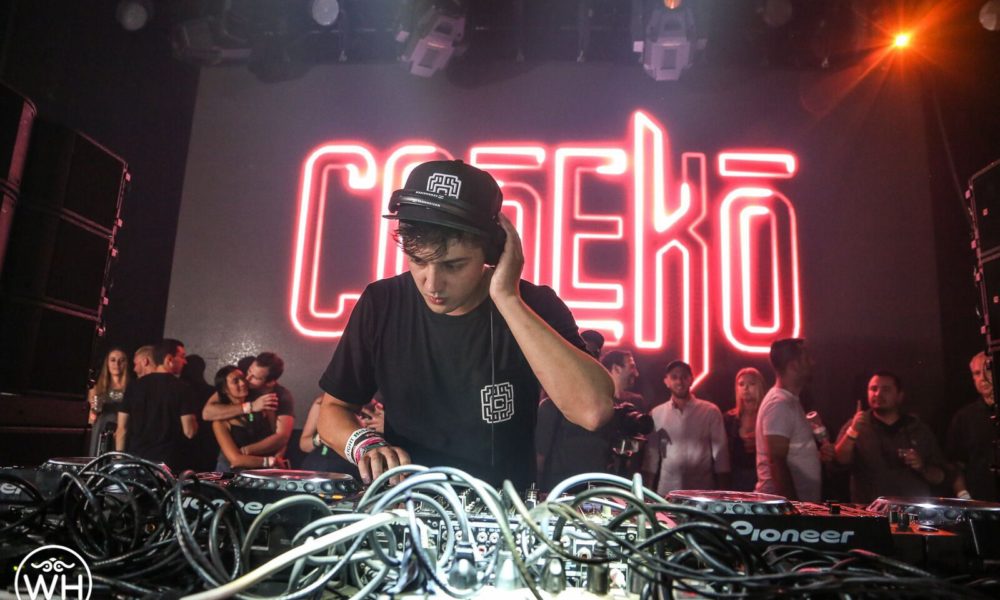 CODEKO has had quite the year. The talented artist is not only killing the music game but he's also getting ready to graduate from University of Cambridge in London. CODEKO also recently released a hit with Austin Mahone, which he performed eight times in under 24 hours at University of Arizona.
We had the pleasure of chatting with CODEKO about his dream collaboration, his recent hit, "Say Hi" and his plans for the upcoming year. Check out the complete interview below, as well a video and some images from his performances at University of Arizona.
CODEKO & Austin Mahone- Say Hi | Download |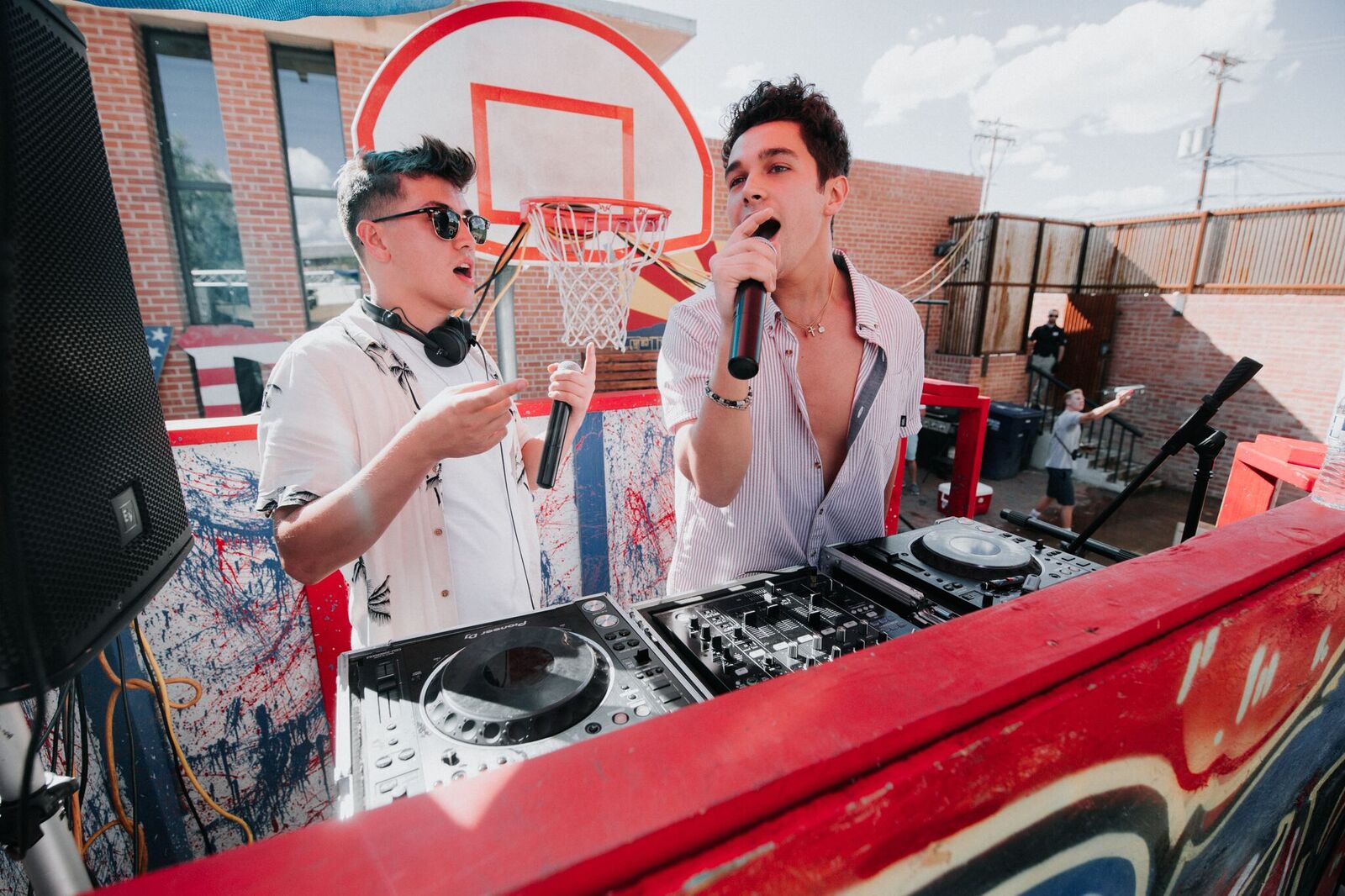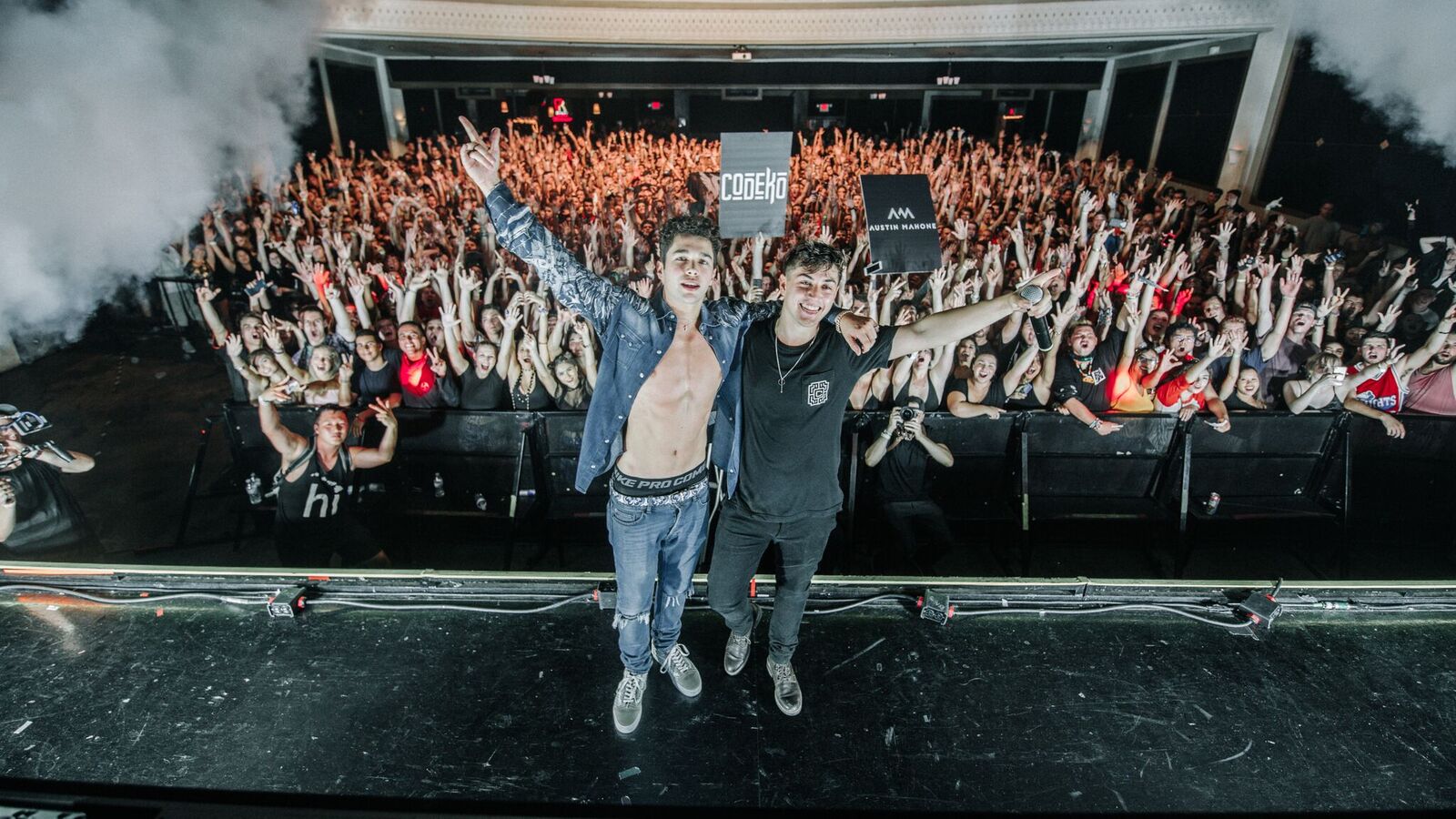 TSS: Tell us a little about yourself. What should people know about CODEKO?
CODEKO: By day I am just another college kid at Cambridge in London studying Material Sciences, but when I am not in lectures, I spend nearly every second possible making music and touring under the name CODEKO. I spent a lot of time on the road this past year playing festivals, such as Tomorrowland, Life in Color fest, Electric Zoo and more, but even more exciting is all the original music I have been working on. I put out a ton of remixes in 2017 for notable artists such as Kygo and Marshmello, but looking ahead to 2018 it's all about original music.
TSS: You're a classically trained musician. How'd you decide to make the transition into electronic production?
CODEKO: While in high school, due to my music scholarship, I had to do a music GCSE. I was 16 at the time and this was the UK's version of standardized tests. Most of my friends created original works using their instrument of choice, but I decided to make a record on the computer and layered on live instrumentation. I was pretty fascinated by how quickly I can build records and the diversity of sounds I can create using a computer and I have not looked back since!
TSS: In addition to your music, you're a student at University of Cambridge. How do you balance your studies and your music?
Free time is not something I am accustomed to. I am very busy, all the time, but would not have it any other way. Pursuing a master's degree in Materials Science at Cambridge is a lot of work, but it is rewarding. I used to play hockey for the uni team as well, but I had to stop because there genuinely weren't enough hours in the day. Music makes that even harder, flying out to shows, record deadlines etc., but it's all loads of fun. I feel very lucky to be a college kid playing festivals like Tomorrowland, Mysteryland and Electric Zoo.
TSS: If you could collaborate with one person, dead or alive, who would it be and why?
CODEKO: Probably Frank Sinatra, he is one of the most iconic singers of all time. My parents are somewhat obsessed so I listened to a lot of Sinatra growing up and he just has an amazing voice.
TSS: What was the inspiration behind your song with Austin Mahone, "Say Hi?"
CODEKO: The production of the track came well before the vocals, I went through dozens of versions before I came up with the horn melody and when it finally hit it I knew I had something special. I wrote the vocals much later in LA and it stemmed from when I was thinking about how I never really call people any more. Too much of today's communication is online or through text message and unless something is really important I generally never call people. Texts leave out a certain level of human interaction, so the concept of 'calling someone just to say hi' started there. From that point, it was easy to turn into a whole track and Austin's vocals absolutely smashed it.
TSS: The music video for "Say Hi" was filmed at University of Arizona. How'd you decide to film there?
CODEKO: I was originally booked for 1 show with Illenium at The Rialto Theatre in Tucson. From there, various frats on campus hit up my managers about doing additional shows. We had always planned to use the performances as content to promote "Say Hi," but once Austin freed up his schedule and decided he could come to UofA, we decided to plan as many shows as possible and have a wild weekend. It was a hectic weekend to say the least, but it was probably the best one of the summer and the perfect backdrop for the music video.
TSS: While you were at University of Arizona, you and Austin put on eight performances in less than 24 hours. Which performance was your favorite and why?
CODEKO: Honestly the whole thing was incredible and the whole campus was buzzing from all the shows. We played a couple of pool parties which were insane, The Rialto Theatre is a top-notch concert venue, plus we did several sorority acoustic shows. It was all pretty eye opening for me as a UK college kid, there are not parties like that in England! My favorite was probably playing The Rialto Theatre with Illenium, it was a sold out crowd and the energy was insane.
TSS: What can your fans expect from you in the upcoming year?
CODEKO: I am finally graduating later this year and can't wait to be able to focus on music full-time. "Say Hi" was my first original release with Astralwerks/Capitol and 2018 is all about new original CODEKO music. I am sitting on a mountain of unreleased music, which I can't wait to put out!
"Follow" Codeko: | Facebook | Twitter | Soundcloud |
Comments
comments