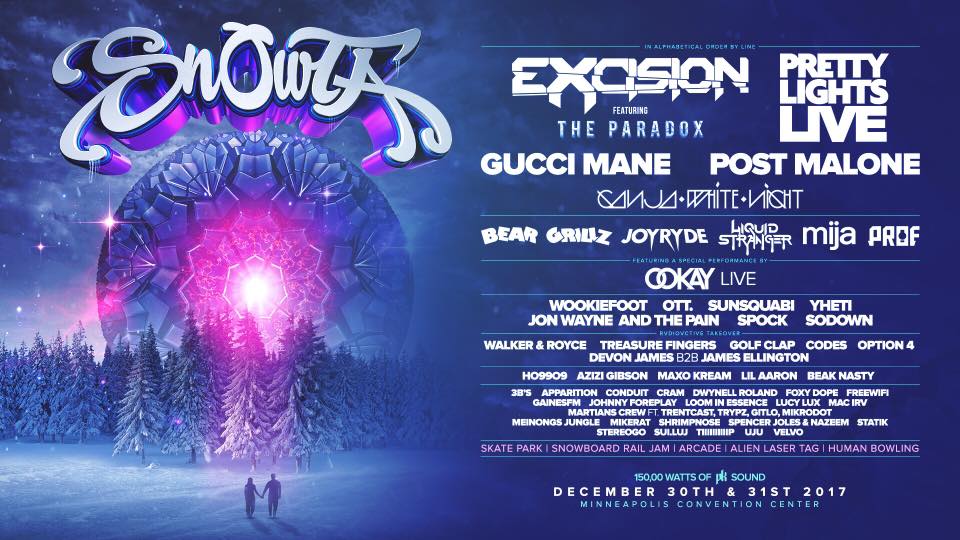 With Halloween behind us and Thanksgiving on the way, I have a couple questions. First of all, why did everyone skip Turkey Day and go straight for Christmas? More importantly, what's everyone doing to ring in the new year? This is usually a tough decision because there is always an abundance of dope things happening. I haven't seen the ball drop in a few years but lets be real, nothing beats celebrating the years end with some of your favorite artists. If you're still on the fence about what to do, I'm here to let you know that Snowta NYE is without a doubt the move!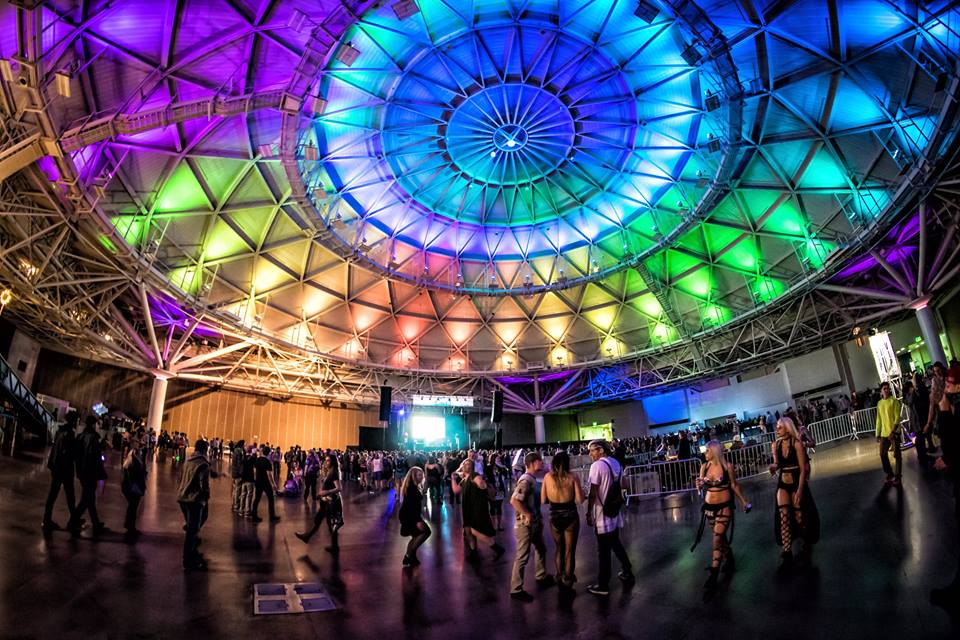 Off jump, the lineup is straight fire so that's one reason. If you aren't from Minnesota you probably have never been to Minneapolis; reason number two. Did I already mention the lineup? Oh yeah, well what about Pretty Lights bringing the live band? Excision by himself had me sold, throw The Paradox and we're on a different level. Post Malone and Gucci Mane are easily top five rappers when looking back on 2017. An even bigger game changer; apparently the good people at Snowta somehow finessed and all four previously mentioned acts will be performing with The Paradox stage setup.
When you realize your about to see @PrettyLights @PostMalone and @gucci1017 on the #Paradox at #Snowtanye #WTFisSnowta pic.twitter.com/8BaZSAVgci

— Snowta NYE Festival (@snowtanye) November 8, 2017
As if that wasn't already enough, they just announced that Aaron Brooks will be in the building doing live painting. There will also be a skate park, alien laser tag, human bowling, snowboard rail jam and much more. Wait, it actually gets better… a two day ticket only costs $160! The Minneapolis Convention center is a crazy venue, which is super fitting because Snowta is about to be nuts. Grab your tickets today!
Snowta NYE Facebook/Twitter/Website
Comments
comments