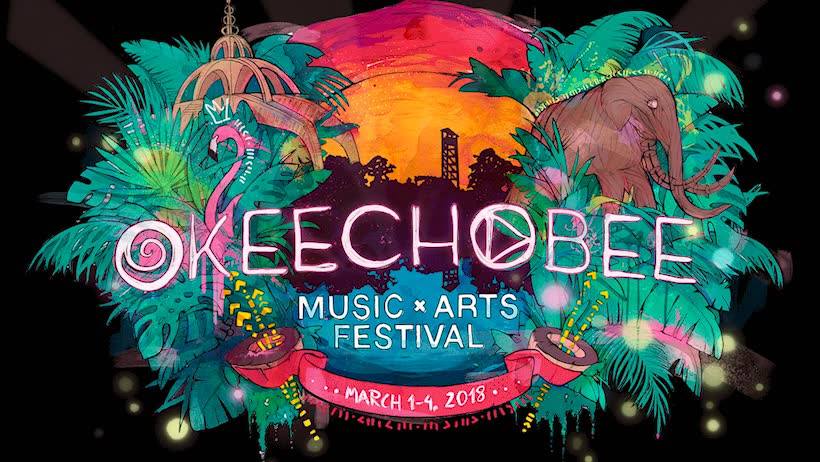 I'd be lying if I said Okeechobee hasn't grown into one of my favorite festivals. Actually it'd be false if I told you that Sunshine Grove isn't one of my favorite places to be in general. Ever since year one came to an end, me and my squad knew we wouldn't miss another OMF. The lineup has changed, the festival has grown but the magic remains and this year will be no different!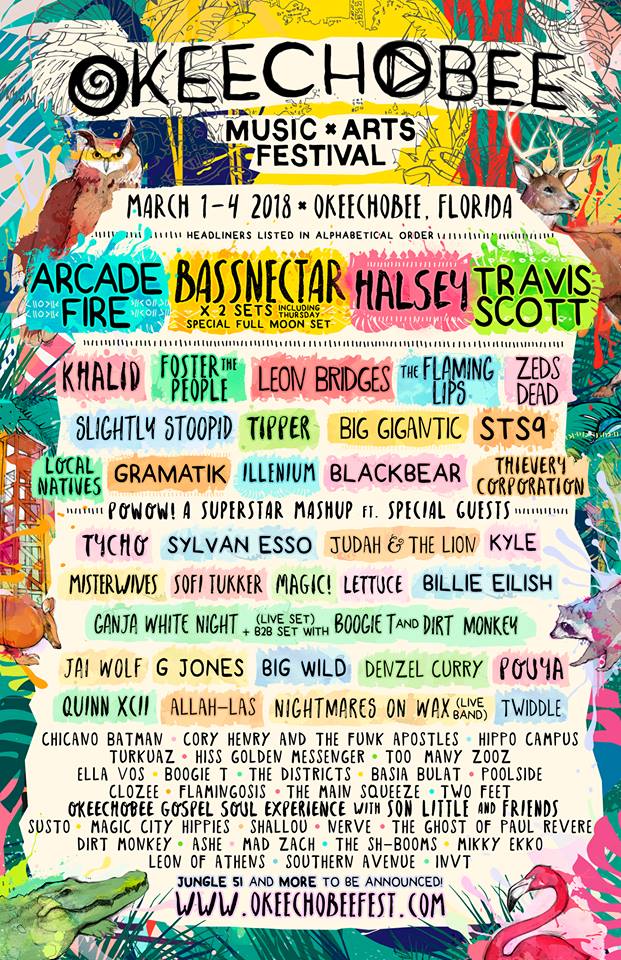 If it's diversity you're looking for, it's Okee you're looking for. #OMF2018 will host some of the most talented artists from an array of different genres. From the dance scene you have huge names including Bassnectar, Tipper and Zeds Dead. Who've all had huge years with their respective curated events. I can't lie, I would've liked more rappers but there is always phase two and three! Not to mention; Travis Scott, Kyle and Pouya are pretty good company. Vocalists Halsey, Khalid and Leon Bridges will definitely be some of the best shows of the weekend. Keep them in mind for that PoWoW! super jam too! Looking for more instruments? Whether it be the reggae vibe (Slightly Stoopid) you're seeking or the indie feels (Foster The People), they've got you covered. Let us not forget that undercard either; Clozee, Boogie T, Too Many Zooz, Mad Zach, Dirt Monkey, Hippo Campus? Yes, Please!
All of that being said, I just have one question. Do you have your ticket to Okee 2018 yet? If you answered that question with anything other than yes, you're sleeping. Of course, the lineup is next level but we already knew that was going to happen. That's just a piece of the magical experience though! The venue, the people, the art, EVERYTHING; it all gets a solid (nqa) 10/10. I expect this will sell out so grab your tickets while you can aka don't be lame, get them here, now!
Okeechobee Music & Arts Festival Facebook/Twitter/Website
Comments
comments