It truly is a joy watching a festival grow and flourish over the years. When I left
Nightmare Festival
four years ago, I knew I'd be returning. The people and the vision behind this Halloween spectacle is what makes it so special. Smaller festivals usually have a more intimate feel but there's something about Nightmare that makes it more genuine than most. Camp Ramblewood has a very homey feel and everyone there always gives off homie vibes. The sense of community and overall support of the arts will draw you in and keep you coming back.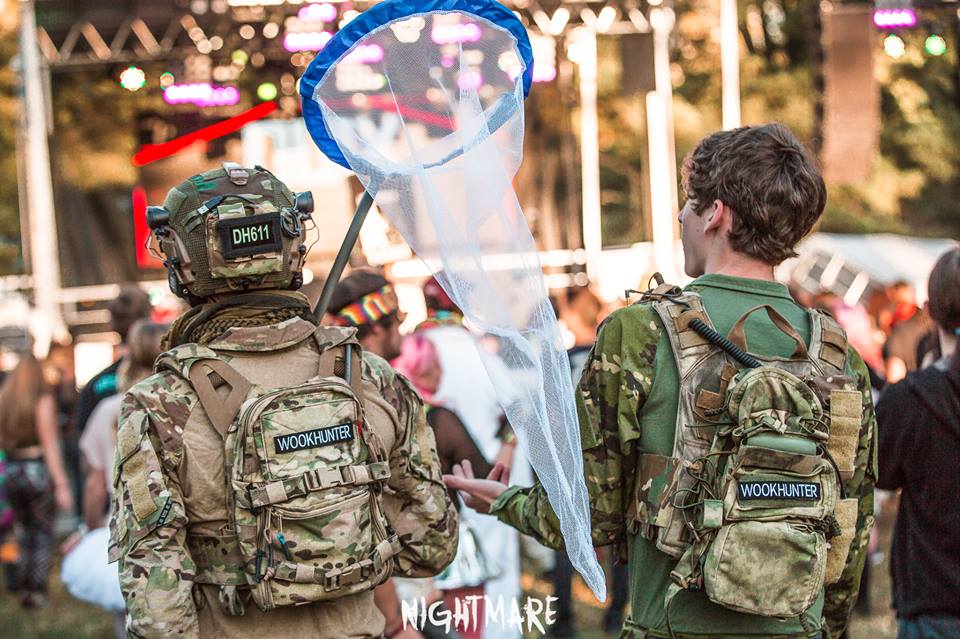 The lineup this year was without a doubt the best one to date and there was plenty of fire sets to back that. This year saw the addition of, The Void, a dope new main stage. It was premiered at the sister festival of Nightmare this past June and brought back for good reason. 2017 also saw the introduction of an Incendia Dome and the option to rent Qube tents, amongst other things. The constant evolution and drive to be better than years previous has cemented Nightmare Fest as one of the best Halloween festivals on the east coast.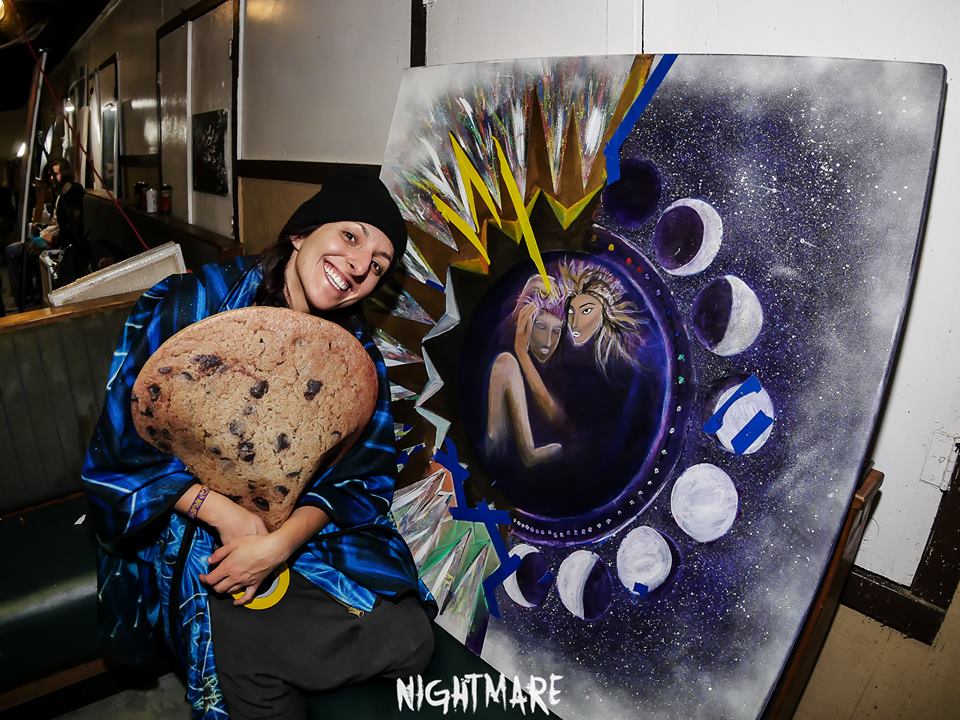 One of the most renowned installments at this festival is definitely the Gradient Perspective Lounge. An area set aside for sharing ideas/collaborating or just chilling/admiring. There were so many awesome artists with work on display and a bunch of insightful workshops. To be honest, this was the spot all weekend; Yheti even swung by and threw down a sunrise sermon` on Saturday morning. The Lounge was also blessed with the stylings of Choppy Oppy & Sketchy Pete, which is always a treat. As a whole this place was just appealing to be in, visually and mentally. More festivals should look into creating a space like this, for the people!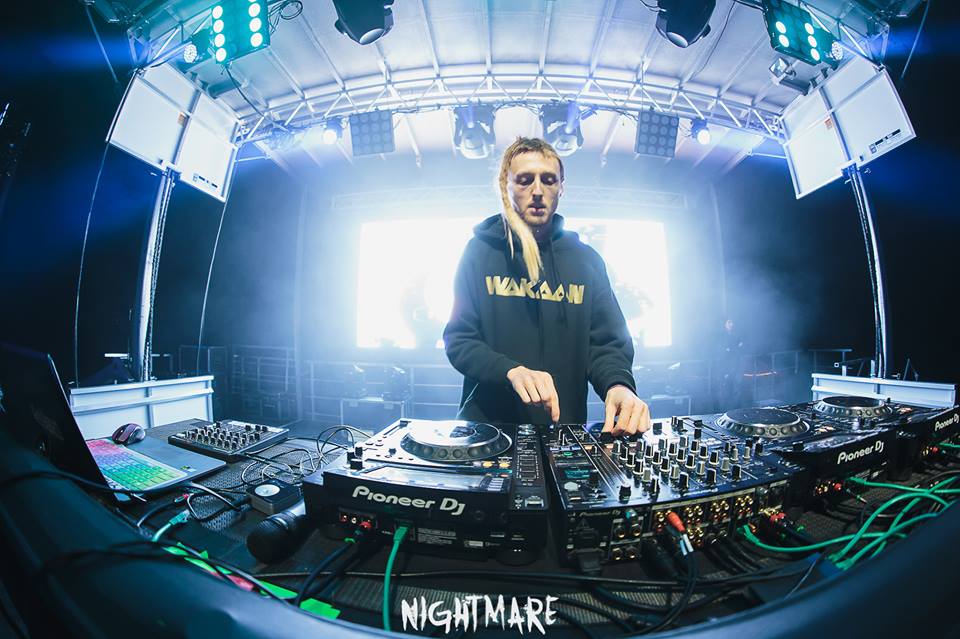 Friday, day 1 – in my opinion this will always be the best day of a two day festival. Nobody enjoys waking up on Saturday only to realize that it's your last day before the tough shift back to reality. A lot of this day/night was spent at The Void with Yheti, Jade Cicada, Megaladon and Skism, respectively. With the schedule set up like that (so bomb), I really didn't have any other choice. Out of the four, Skism and Jade no doubt stole the show. Jade with the "Cha Cha Slide" and more funky, experimental wave and then Skism closing out the main stage with the filth all the way through.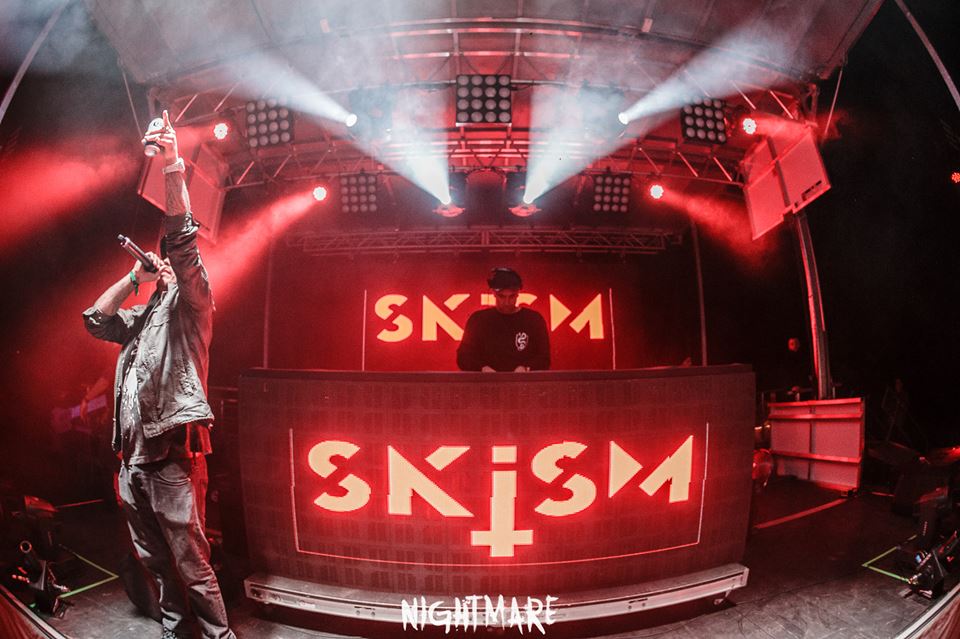 The only low point of Friday was when I found out that Caspa had cancelled. It's my understanding that he had an unforeseen emergency pop up. Which is completely understandable; it was just kind of a blower to find out the day of. Megaladon, a more than worthy replacement, ended up filling in last minute and crushing so salute to him for that. Fast forward to the week after Nightmare Festival and the good people at Badass Raves have already made it up! Shoutout to them for acting so swiftly and bringing the man all the way from the UK to U Street. They even hooked it up at a discounted rate for everyone who missed him at the fest.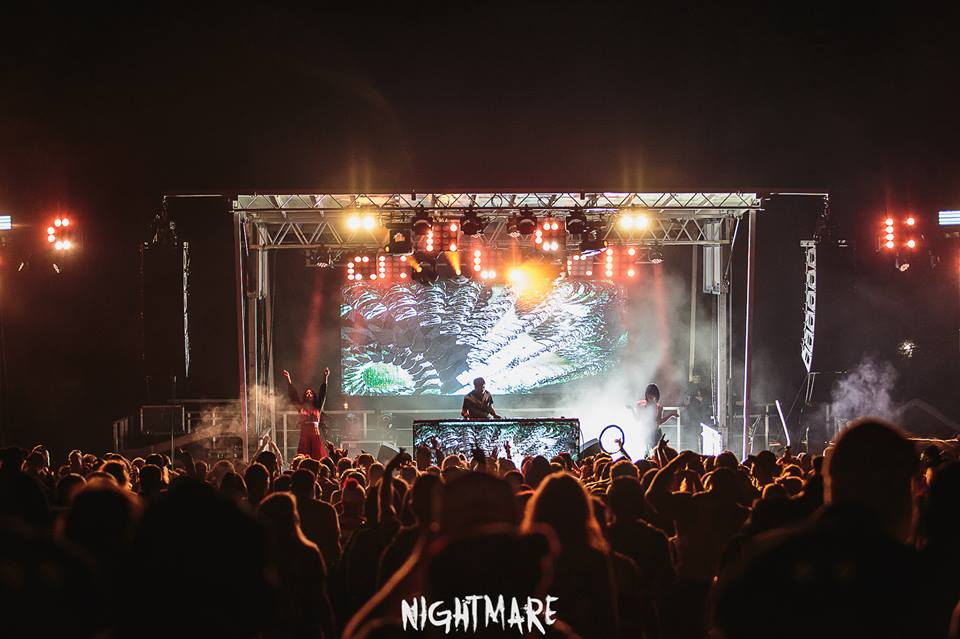 That dreaded last day is finally here. The good and the bad of a short festival; less preparation beforehand but damn, is it really over already? I think everyone was super stoked to see the sun come up Saturday morning because god knows it was like three degrees all night. Nightmare has always been fairly chilly but I'm for real just glad my tent didn't get blown away this year. The last day/night featured a lot of the same shenanigans as Friday aka most of the flame sets were once again at The Void.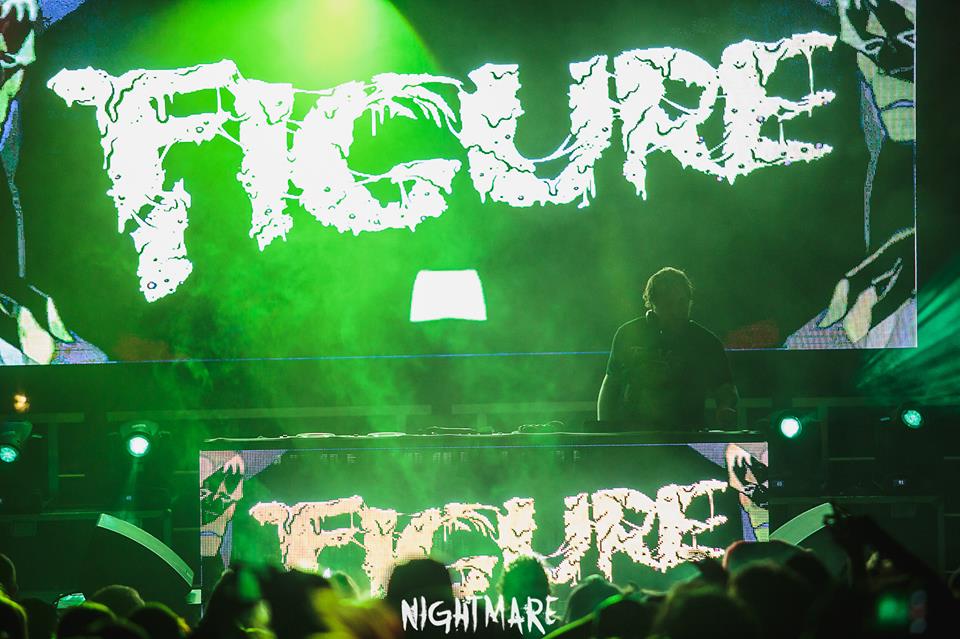 All of the Friday headliners did their thing but if I had to pick between the three then Figure and Terrorvision take the cake. There literally is no better show to witness on Halloween. A1 visuals plus the sound everyone has grown to love Figure for equal a pretty spooky show. It gets better though! The Nightmare Festival OG closed out his set dropping bangers, back to back with Midnight Tyrannosaurus and Boogie T.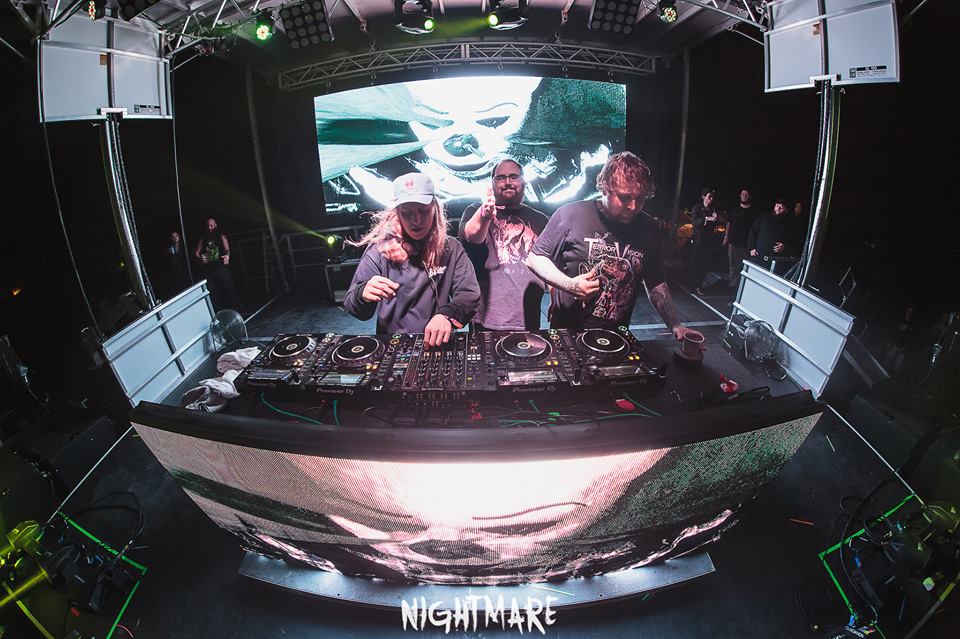 Which leads me to my next point, Boogie T and his guitar! I thought this set was slightly different than others I've seen from him. Was there less riddim or was it just me? I'm not really sure but I do know everybody was funking with him when he whipped that guitar out. The way he was able to incorporate that aspect into his set blows my mind, the dude has mad skills. He definitely wasn't the only undercard act shining either. Big ups to Mindset and Don DC Campbell for getting The Barn right.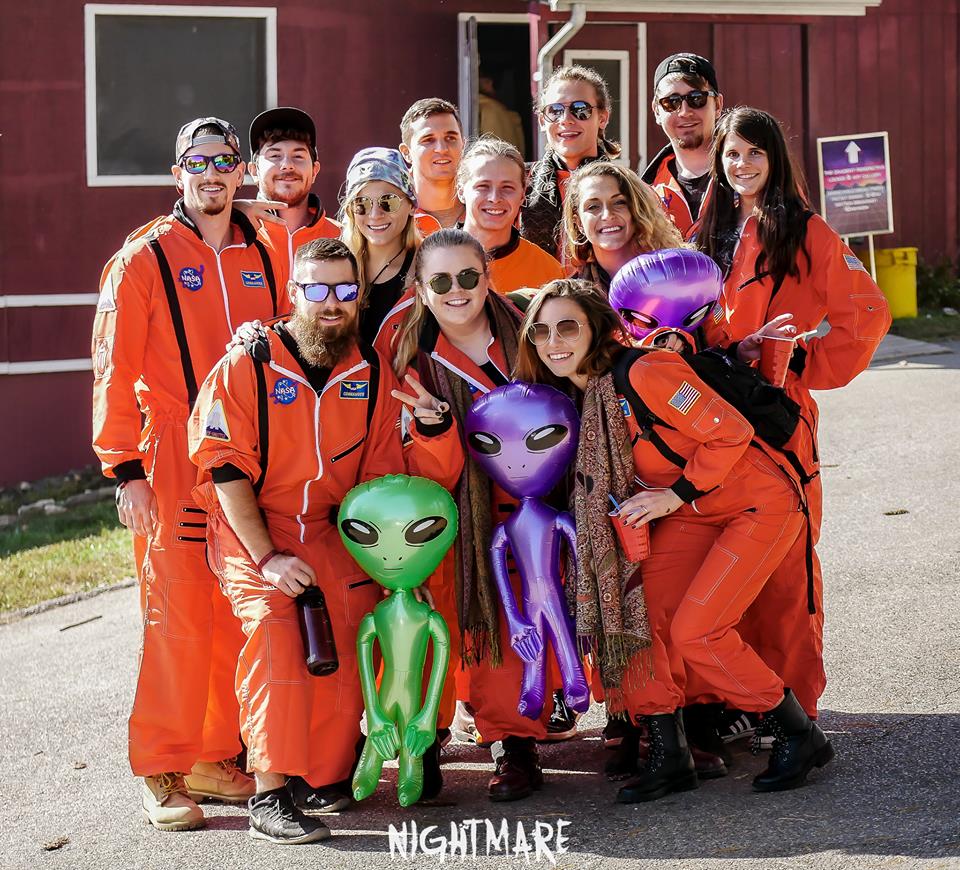 Another spectacular Nightmare Festival in the books! Trying to summarize and explain this fest in all its glory to someone who hasn't attended doesn't do it justice. If you've never had the Camp Ramblewood experience, I highly recommend checking out Dreamscape Festival. That way you can get your Nightmare fix without waiting a whole entire year. Big shoutout to Badass Raves for having us out, until next time!
Nightmare Festival Facebook/Twitter/Website
Comments
comments