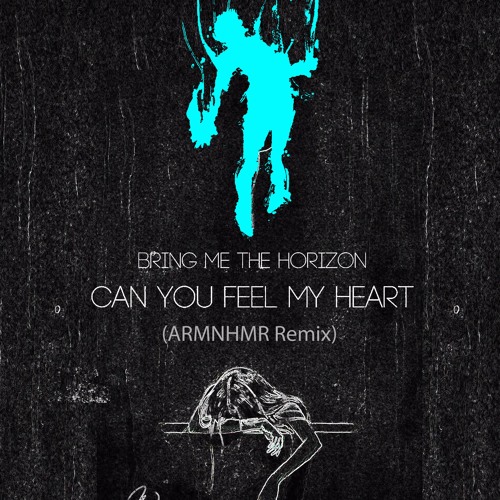 Always expect the unexpected, my friends. If I were to tell you there was an epic Drum & Bass remix of Bring Me the Horizon you had to hear, you'd probably look at me like I had three heads.
Well, while locked in the lab working away on their forthcoming EP, ARMNHMR has given Bring Me the Horizon's "Can You Feel My Heart" quite the makeover.
"We originally wrote the breakdown of 'Alone' to Bring Me The Horizon's – Can You Feel My Heart. We're both huge fans of the hardcore, punk, emo, screamo (all of the above) scene. Shoutout to BFD, Chain Reaction and Warped Tour (haha).
The goal was to bring out the anthem qualities of CYFMH. Almost like Oli was singing the song on top of a mountain to his former lover. We tracked the guitar in the garage and decided to stick to the analog/live sound just cause we didn't wanna compromise too much of the original (which is a masterpiece in itself). Hope this song compels you in some way. Anyhow, look out early next year. We're putting a lot of work into the EP. Melodic bass, feels and all that jazz <3" - ARMNHMR
Bring Me the Horizon – Can You Feel My Heart (ARMNHMR Remix) | Free Download |
"Follow" ARMNHMR : | Facebook | Twitter | Soundcloud |
Comments
comments