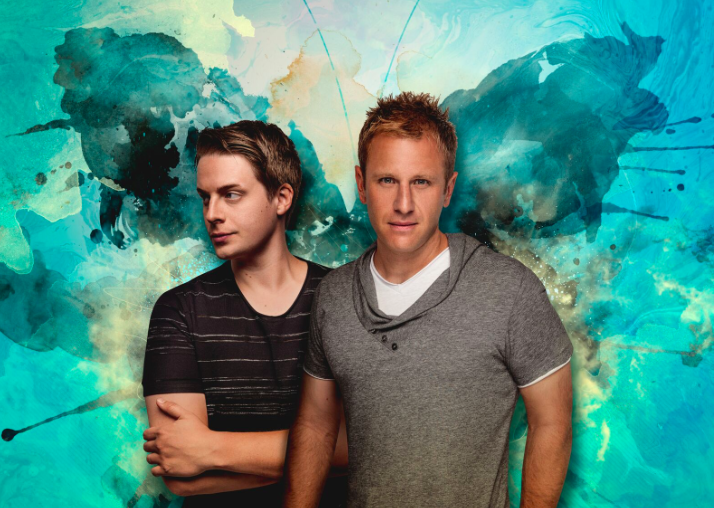 Unless you're new to the music scene, chances are you've heard of Tritonal. The legendary duo was formed in 2008 and has continued to thrive ever since. Today, Tritonal is preparing for their North American Horizon Tour and continually releasing hit after hit.
We had the pleasure of chatting with Chad and Dave, who make up Tritonal, about their official music video for "Good Thing," their remix competition and much more. Check out the exclusive interview below!
Tritonal (Feat. Laurell)- Good Thing | Download |
TSS: You two formed Tritonal in 2008. How would you say your music has evolved since then?
Chad: Hi guys! Thanks for having us! I think there's one thing that's pretty obvious here, and that's the technology behind creating dance music. Never before has there been such a fun creative landscape of possibilities. Software synths, audio processing, DAW controls and outboard gear are evolving so rapidly, and its shaping the music we make and listen to!
TSS: What was your inspiration behind the official music video for "Good Thing?"
Chad: Just good vibes! A lot of videos really try to tell a dramatic story, or go the slapstick funny route – we wanted to do neither with this. We wanted sunshine, smiles, scenery and love to be the theme. The vibe was "the best day of your life."
TSS: The music video stars Sierra Skye and Roman Palumbo. What was your process for choosing the stars?
Chad: Sierra and Roman both look exactly like the characters we had in mind, it was a no brainer for us! We're really happy we were able to keep the video super sexy, without being overly raunchy.
TSS: You recently launched a remix competition for "Good Thing," in partnership with Wavo. What made you decide to do this?
Chad: Great question! Anytime you can do a really big remix contest, you always end up with so many good ideas! We have been going through all of them recently, and are about to release the first pack! Exciting stuff for sure.
TSS: You're getting ready to begin your North American Horizon Tour with Seven Lions and Kill The Noise. What, relating to the tour, are you most excited for?
Dave: Oh, we are so excited! We've all done our fair share of touring throughout the world, but not only are we excited to be touring with such respected artists but also some new rooms that we'll have the honor to play, such as the Billy Graham Center!
TSS: Do you have any pre-show or post-show rituals? If so, what are they?
Dave: Well, we like to stay healthy as much as we can, so before the show, sometime that day, we try to get a workout in, meditate and just have gratitude to be where we are.
TSS: When you're not performing, what artists are you listening to?
Dave: We love listening to artists such as Jon Hopkins, Cold Play, some ambient and chill out, latest pop, etc.
TSS: What else can fans expect from Tritonal in 2017?
Dave: Definitely more! We've got a lot of new music down the line for Tritonal and with this big tour about to be underway, we'll be happy to showcase some of it!
"Follow" Tritonal: | Facebook | Twitter | Soundcloud |
Comments
comments