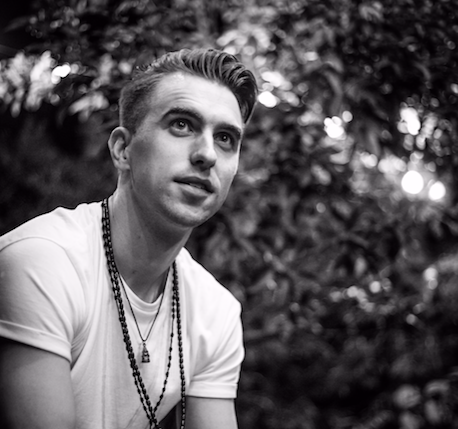 Sj is much more than your average musician. The Los Angeles-based artist not only thrives musically, but he also founded an incredible organization called One Life. Through, both, Sj's music and organization, he's been able to touch the hearts of people all over the world and truly make a difference.
We had the privilege of interviewing Sj about his time spent in Nashville, his organization, his recent single, "Reflection" and much more. Check out the exclusive interview below!
Sj (Feat. Anna Pancaldi)- Reflection |
TSS: How did being born and raised in Nashville influence your music?
Sj: Well I was actually born and raised in Louisiana, but after high school, I moved to Nashville. Nashville was where my music was "born and raised." It's an amazing city and the music community there is unlike anywhere else. It's where I really became a musician and songwriter. I worked and played in the studio with some of the best musicians in the world, and I wrote songs with writers who were having number one hits before I was born. Nashville is the best place to learn about the craft of songwriting. Electronic music is so heavily focused on sound and production that sometimes the importance of the song gets lost. Coming into the genre with my origins in music being from a place like Nashville, I feel like it gives me a unique perspective. I've always thought of myself first as a songwriter.
TSS: You started One Life, which is an organization dually based in Nashville and Calcutta, India. Can you explain what One Life does? 
Sj: Our organization exists to turn places of poverty into places of possibility. Our work is focused on rescue and rehab of young slum children and orphans. The children we work with live in some of the harshest environments. They're victims of extreme poverty and abuse. We've almost raised the final money to finish our Dream Home. The Dream Home is an 8000-square-foot facility we built to house and rehabilitate young girls. Their stories are incredible. Slavery, sex industry, abuse… no one should have to experience these things, especially if you're 10 years old. Our goal is to be a part of ending these cycles of poverty and give the children the resources they need to build beautiful, healthy lives.
TSS: What prompted you to create such an incredible organization?
Sj: I had a friend who invited me to go to India one time. When I went, I met the two people who are now our partners there in Calcutta. They were both native Calcuttans who were passionate about fighting poverty and injustice. I knew it was a unique opportunity and I knew it was something I needed to do. So, when we got back, myself and another friend I went to India with started One Life.
TSS: If you could collaborate with any artist, dead or alive, who would it be and why?
Sj: Oh man, this is such a hard question. I would love to sit down and play guitar with James Taylor or Dave Matthews. They were so important when I first started learning music. Also, John Mayer. I think in 30 years he'll be considered one of the greatest songwriters of our generation. Those collabs would just be for pure enjoyment. For Sj, I'd love to work with Jack Garratt, EDX, Frida Sundemo, London Grammar… Zedd would be incredible to collaborate with one day. There are so many! Ha.
TSS: What's one festival or venue you hope to play down the line?
Sj: There's a venue being built in Nashville right now by a friend of mine called Graystone Amphitheatre. It's going to be an 8,000-seat venue in a giant rock quarry. Knowing my friend, and seeing the property before, I think it would be so cool to play to a sold-out crowd there. It would be so dope to be standing on a stage at the same place I was standing in the grass looking at drawings.
As far as festivals go, EDC has a special place in my heart. It was my first experience with EDM festivals and I fell in love. It would be an awesome full circle moment.
What I'd really love is to play my own festival one day. I have a group of incredible friends in LA who are all amazing artists and musicians. Some are very successful. We've started throwing parties that turn into kind of mini festivals. It's just all our friends playing their music. There's so much love and support. We genuinely love each other's art. The goal is to take that energy and replicate it on a bigger scale. I'd love to be playing our festival one day with all my friends.
TSS: What inspired you to create your most recent single, "Reflection?"
Sj: Reflection is about loss. It's about the loss of a relationship, but more than that, it's about the loss of a sense of self when you lose someone you love. I had recently gone through a divorce and after being with someone for so long, I realized that so much of what I knew of myself I saw as a reflection off that person. I only knew myself through them. When they left, I was reeling. I had to rediscover who I was as a person apart from that relationship.
TSS: What else are you hoping to accomplish in 2017?
Sj: I'm excited to get another record out before the end of the year. I've also got some touring that I'm going to be announcing pretty soon. I'm excited to finish out this year strong. 2018 is going to be huge!!
"Follow" Sj: | Facebook | Twitter | Soundcloud |
Comments
comments