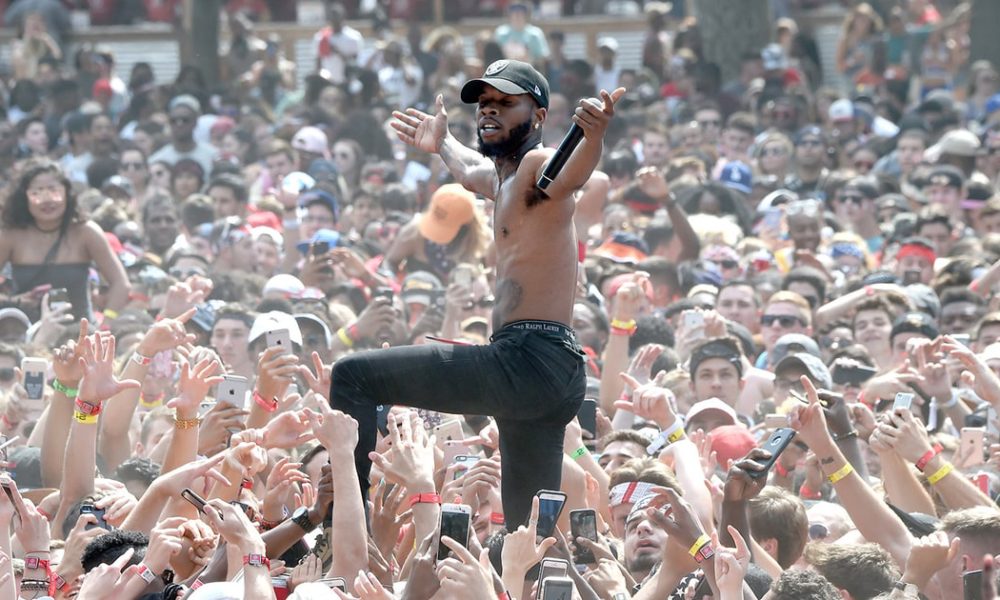 One of the hottest rappers of the summer is back with more heat for your headphones. Between working on his Sophomore album and doing shows,
Tory Lanez
has been all over the place. Alongside "Skrt Skrt" & "Shooters", this is the third release in a few weeks from the rapper/singer. If I made a top 5 based on the past few months, Tory would definitely have one of those spots. The duality of the Toronto native for sure puts him in a lane of his own, "Real Thing" serves as proof of that.
In the latest from Tory, we get him doing his thing over a melodic trap beat produced by C-Sick. He flaunts his range in typical fashion and Future signs in with the same. This isn't the first time the two have linked which makes sense, they're extremely alike and together a hit is always the outcome. Memories Don't Lie, the second studio album of Lanez should surface sometime in the near future, until then turn this one up!
Tory Lanez-Real Thing feat. Future iTunes/Spotify

Tory Lanez Facebook/Twitter/SoundCloud
Comments
comments