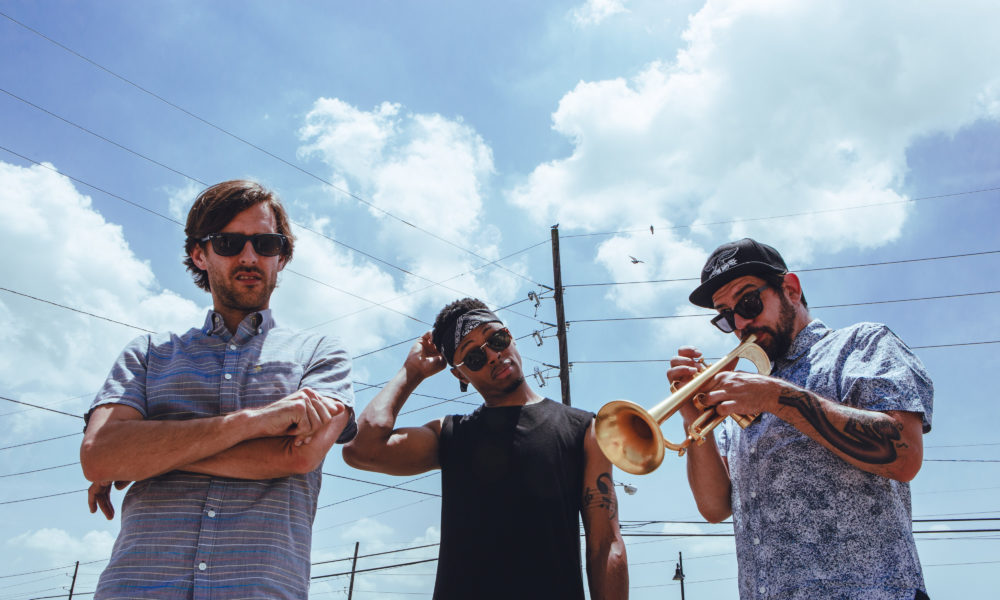 Interviews can provide multiple opportunities of exposure. It allows for both parties to express themselves calmly and openly. Of course, demanding schedules can limit these engagements. Many situations can present themselves that will prevent the interview from ever happening. Fortunately, The Russ Liquid Test is as welcoming as they are talented. (I tried to comically sexualize the age-old "Fuck/Marry/Kill" scenario, so I hope to get a better answer for all of us over the weekend!) Feast your eyes on what our raunchy, goofy minds had to say:
Q: At Electric Forest, a fan was seen grilling a steak during Bassnectar's set. At another event, someone was seen making pancakes for the artist they were viewing. What is the most bizarre thing you've seen someone eating during one of your shows?
A: Oh man, there is some weird stuff out there. The most bizarre thing I have seen was a guy going down south on a girl at a show. WHAT IS GOIN ON OUT THERE!!!
Q: Coincidentally, I happened to stumble upon a massive slab of uncooked meat at Moonrise Festival during Bassnectar's set. What is the oddest item you have ever found while exploring any Music Festival?
A: LOL. An unopened jar of Tahitian pigeon mustard
Q: If Hulaween were to suddenly become a deserted island over the weekend, which three items would you hope to have with you for survival?
A: Well we would have music with all the talented people on the island. So that covers my first priority in life. So I would go with the life necessities water, food, global satellite phone
Q: Every crew seems to always have one person that manages to have EVERYTHING for any situation. Who is your travel guru on your tours?
A: Charles Morgan. He's our spiritual advisor / driver / merch guy / MacGyver
Q: One of the most beautiful moments I have ever experienced was at Burning Man when two gentlemen appeared playing "Helplessly Hoping" by Crosby, Stills & Nash in perfect harmony right after my friends renewed their vows. Is there a moment that you can recall that has left you speechless?
A: Saw a full solar eclipse in Australia where it went from day time to night time and back again… the temperature changed 10degrees at least… and the eclipse was burned into my mind… amazing to say the least. one of those moments I will never forget.
Q: Paul McCartney at Desert Trip shall forever remain as the greatest concert I have ever witnessed. I thought that I would be done with concerts after that, but my passion for music is everlasting. What is it that keeps you going? Rather, what is your motivation?
A: Doing interviews like this LOL
Q: Knowing what you know now, what would you have changed about your approach into this industry/career?
A: I wouldn't change a thing!
Familiarize yourselves with the wonders of Hulaween:
Comments
comments