While, technically, we've been celebrating Halloween since the first of October, the real festivities are just days away! By this point in the game it's fair to assume a lot of you probably already have moves squared away. So I'm here to serve a friendly reminder; if you're sleeping on Nightmare Festival, you're making a mistake! The most hyped halloween fest in the northeast is returning to Camp Ramblewood for the 5th year and of course they're back with the fire.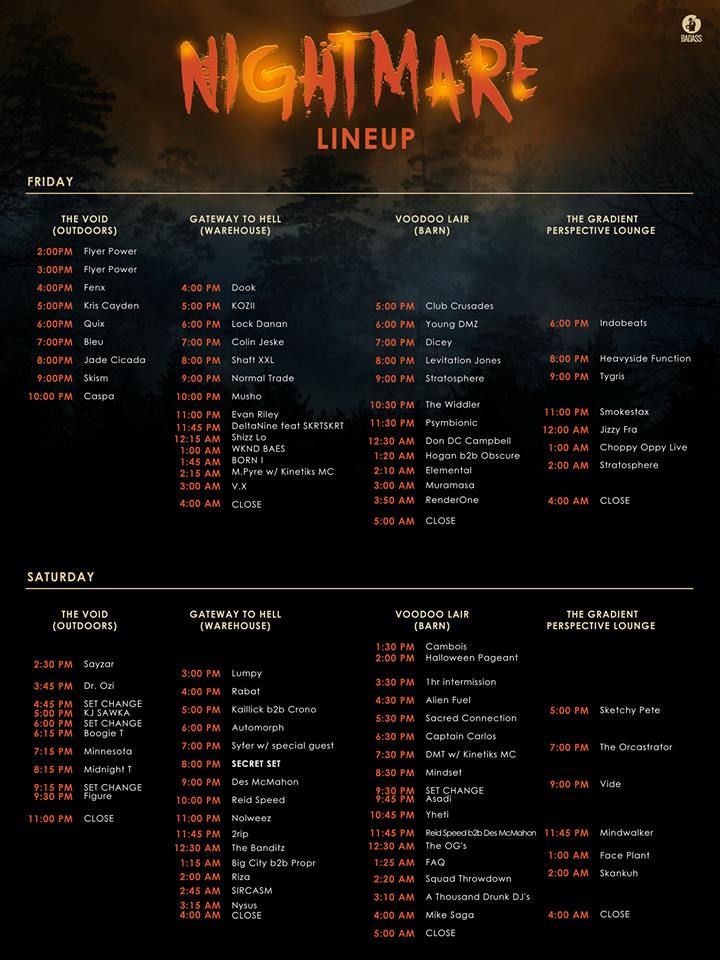 This years bill is without a doubt the most stacked one to date. It features a good bunch of dope artists killing bass music right now, originals and newcomers. One true OG on this lineup that has us extra excited is Caspa. Coming all the way from London with the grime, this should be a real treat. Not to mention, he's got a lot of Halloween-esque tunes so you know that vibe is about to be proper.

Another one in attendance, who is most certainly a Nightmare Festival veteran, that we're stoked on is Figure. This gets mentioned every time his name is brought up around Halloween so it almost goes without saying but Terrorvision. Nightmare has been blessed with this spectacle the past three years and for good reason; it gets better every year. Cant wait to hear that Monsters 8 Ep he recently dropped played out live.

Switch gears for a second; peep the hand-full of guys on this lineup who recently took the "scene" by storm. One that comes to mind off jump is the illustrious Boogie T. I'm no historian so I don't have the exact dates but I swear this dude blew up in like 2 weeks. Not to discredit his hard work because he's definitely been grinding, if you follow him on Facebook you know this. His charisma mixed with his musical prowess make him an interesting one to watch. Just yesterday he dropped his Soul'd Out EP; a compilation of four tracks that all go off.

Lastly on our list of must see acts we have the guy on the come up representing for Massachusetts, Jade Cicada. His super unique sound has recently gotten him on some of the most coveted lineups. Having never seen him live, I can only imagine the kind of mesmerizing bliss that comes with one of his sets. Unfortunately you'll have to choose between him and Levitation Jones, which truthfully might be a conflict you're better off splitting in half.

Lets not forget about all of the talented local artists playing or the daily workshops this weekend either. For more info on all of that click the link below to their website. Tickets are 91% sold out so time is of the essence people, get your tickets now!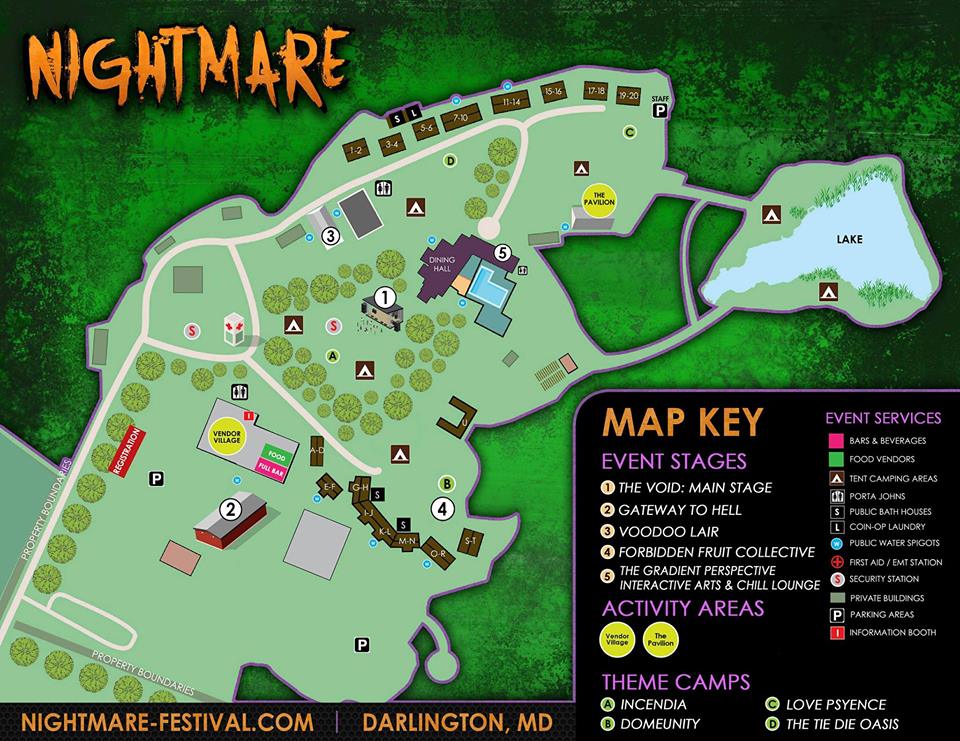 Nightmare Festival Facebook/Twitter/Website
Comments
comments