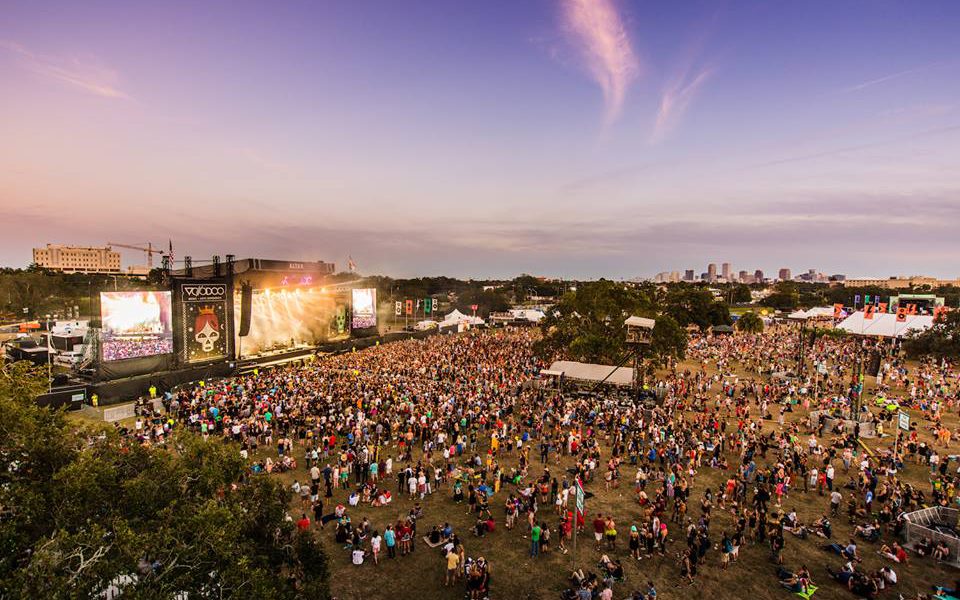 If you've ever been to New Orleans (especially on Bourbon St.) then you know about its rich culture and its crazy parties. The city is known for many things, its cultivation of different music genres being one of them. Which explains why the city plays host to a handful of well known festivals. For the past five years on Halloween, NOLA has been blessed with the Voodoo Music + Arts Experience. Every year since its conception, they've dropped fire lineups and of course, this year is no different. So many awesome artists and very little time can make planning your fest tough. That's why we're here; hopefully highlighting some of our favorites will make it easier on you.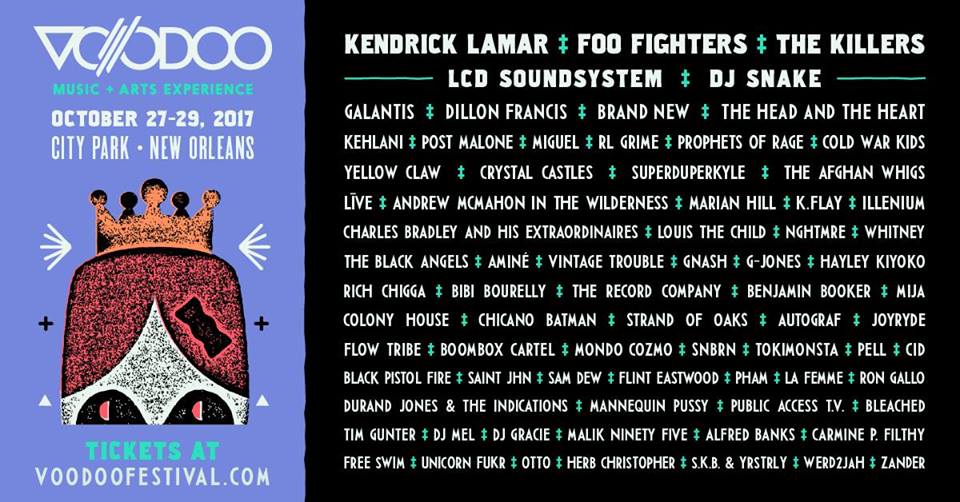 Sure most people remember Rage Against the Machine but are you familiar with the hybrid comeback they made? Members of the band that made "Killing In The Name" linked with Chuck D/DJ Lord of Public Enemy and B-Real from Cypress Hill to create Prophets of Rage! You can expect a super heavy, high energy set filled with covers of their classic tunes.
Have to switch it up a bit here and talk about the guy, G Jones. On a lineup that is super diverse I believe he will throw down one of the stand out sets of the weekend. Currently killing it and about to go on tour; amongst other reasons you can expect a grade A performance. He's been putting in the work, cooking something special you will not want to miss.
This next artist is definitely on the come up; co signs from G Eazy & London On Da Track are pushing Pell into the limelight. His presence on the mic is smooth and his flow is versatile. The NOLA native has an unreleased (minus one single) six track EP with Louis the Child that they've been holding since December; fingers crossed that gets played out. Pell will be making a homecoming of sorts after relocating due to hurricane Katrina so you know he'll be live.
All the way from Poland, the young protege that I'm just getting hip to myself; Pham. He first made way in 2014 with a tune called "Blackouts" and hasn't looked back since. I don't want to box his sound to one genre but most of his tracks will have a bouncy, soft vibe to them. He recently released a handful of new tunes with Austin Paul and he always seems to be busy; expecting a lot from this one.
Last but most certainly not least, also coming with some fresh music, we have Flint Eastwood. The Detroit based indie pop artist has been doing her thing, in her own lane, for awhile now. Made an EP with a band, then did the solo thing and now has two albums of her own out. Her most recent release, Broke Royalty (perfect title btw), featured the saxophone aficionado, Griz. This girl has an amazing voice with exceptional range, something you have to see live!
And how could I forget Durand Jones & The Indications or SAINt JHN because you can't sleep on the undercard. Or some of the obvious ones like Post Malone and Kendrick! The last time RL Grime and Miguel were at the same fest they put on an epic performance of their collab so obviously don't miss either of them. Then you have a couple OGs who you might not get to see again in LCD Soundsystem and Foo Fighters. It was seriously tough narrowing it down to five with such a dope lineup.
I highly recommend doing some research into this bill, listen to some of the names towards the bottom and find a new favorite of your own! NOLA is such a cultured/fun city and Voodoo isn't going to be any different. Tickets are still available, lock in your spot now; just a little under two months people!
Voodoo Music + Arts Experience Facebook/Twitter/Website
Comments
comments