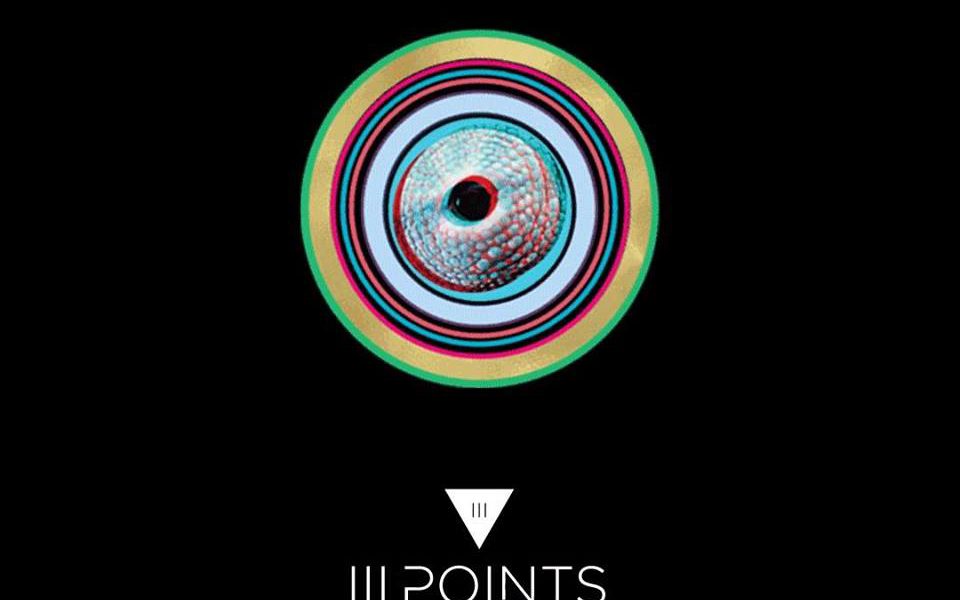 Limiting your attracting factor to the "Music" portion of your project's title is quickly becoming an obsolete tactic in the ever-growing world of live entertainment. By focusing exclusively on this attribute, you are eliminating adjacent sectors from drawing in desired audiences. The announcement of various artists shall suffice the needs of any newcomer, yet the experienced attendee is politely selfish in possessing a desire for surrounding features. Fortunately, there is an entity that has been aware of these demands since its inception: III Points.
III Points, as it is aptly named, acts as a pillar for each category represented at the event itself: Music, Art, and Technology. Aside from offering endless moments of entertainment and pleasure, it allows for like-minded individuals to expand on their hopes and dreams to continue improving the surrounding community. III Points symbolizes a melting pot that blends together varying lifestyles that are abundantly depicted throughout the city of Miami as a whole.
As varying features continue progressing and advancing throughout each of these realms, III Points has asserted themselves at the forefront of displaying these developments. I write this article as a savant of the industry, but I embrace this lineup as a novice. In a nutshell, it is spectacular. This year's installment includes: Gorillaz, Nicolas Jaar, RÜFÜS DU SOL, Barclay Crenshaw, serpentwithfeet, The XX, Bonobo, The Black Madonna, Danny Daze, and many more that are overwhelming me as I post this!
Be forewarned, III Points specifically caters to creatures of the night (myself included). Friday and Saturday both commence at 6:00 PM and end at 5:00 AM, whereas Sunday begins at 5:00 PM and finishes the festivities at 2:00 AM. With a multitude of lectures and galleries being held throughout the weekend, the expansive exposure shall provide any and all patrons with extensive insight into a variety of components. Apart from these individual sessions, Three Day Living Installations will be on exhibit for the entire duration of III Points. Ranging from Brian Eno's "The Ship" to Strangeways Magazine "The White Dragon", the originality being brought to life shall be iconic.
Purchase your tickets here: www.iiipoints.com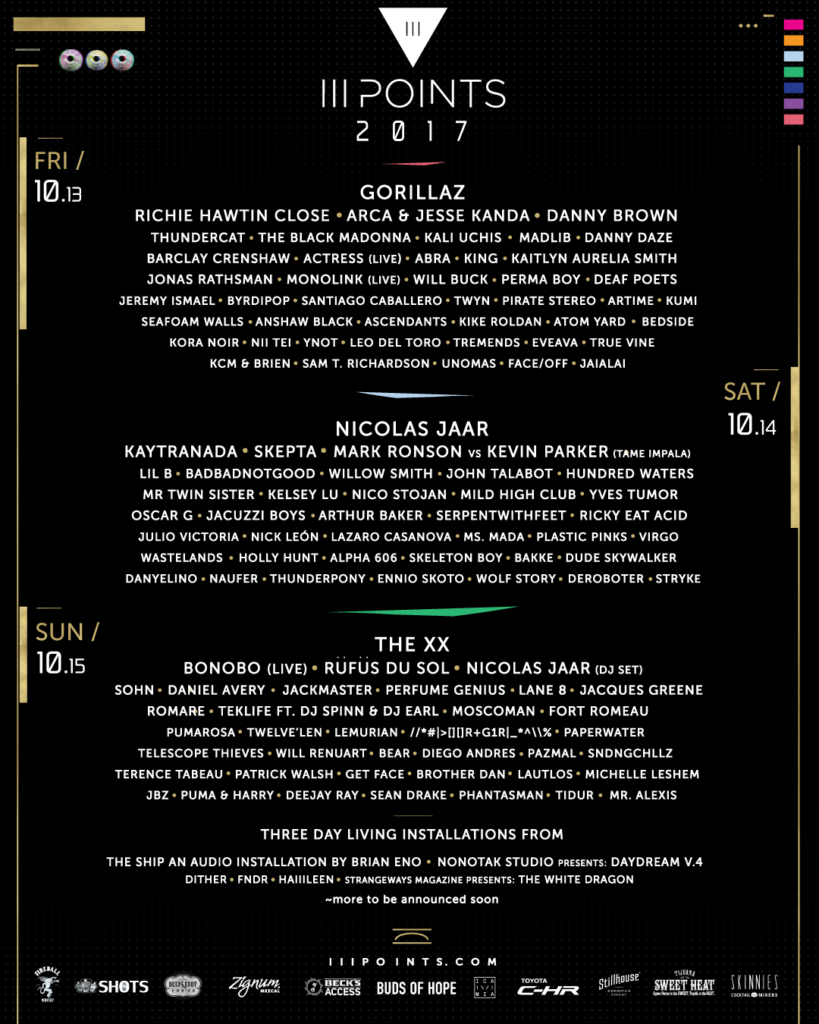 Comments
comments