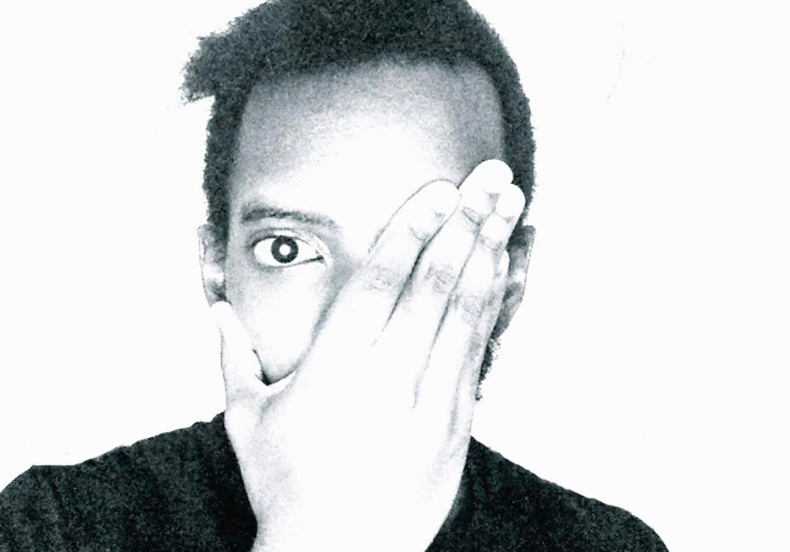 Up-and-coming artist, Khwezi is based in South Africa but that hasn't stopping him from continually climbing the American music charts. Following the success of his last track, "When We Were Young" with Val Hartry, Khwezi is thriving more than ever.
We had the privilege of chatting with Khwezi and learning more about his background, his upcoming single on Hot Source Records and his plans for the rest of the year. Check out the exclusive interview below!
Khwezi & Val Hartry- When We Were Young |
TSS: Introduce yourself – what do you want people to know about Khwezi?
Khwezi: My name is Khwezi, I was born & raised in South Africa – in a small three room house in rural Swaziland. I have a humble background but one thing that really helped shape who I am today is the boarding school I attended from grades 8-12. I was fortunate enough to earn a full-ride scholarship for academic excellence and this gave me the foundation to pursue my passion for music. I didn't have a laptop, so I used the school computer center to download software so I could learn how to make beats (and I'd upload them to my Myspace – lol).
Music has been part of my life for as long as I can remember. I've been playing instruments since I was a little kid and I've always been fascinated by musical theory. I grew up on Van Morrison's 'Common One' album. I recall my mother playing Bruce Hornsby and ABBA on road trips. Being exposed to such great music inevitably had an impact on me and over time I leaned towards making my own music. I got my first guitar in 2002, played the xylophone, percussion and clarinet throughout my school years and that helped me appreciate and understand music theory.
TSS: Does living in South Africa influence your music? If so, how?
Khwezi: South Africa has seen a resurgence of its music industry with the likes of Black Coffee, Goldfish and a bunch of rappers being accepted by the global community and even collaborating with big names like Drake. To be honest, South Africa isn't a major influence for my music. The South African industry is archaic. Spotify isn't available, which means that making vernacular South African music somewhat limits you to domestic coverage. My music is influenced by my thoughts, how I feel or how I've felt at various stages in my life, thoughts of places I want visit, festivals I want to play and how I want people to feel.
The Lion King is a classic example of South African music on the world stage and how much potential there is in the country. Hans Zimmer was one of the first people to capture that sound for mainstream purposes. South Africans like Candice Pillay are a prime example of how influential South Africans are in the modern era.
TSS: How does the music scene differ between America and South Africa?
Khwezi: Vastly. America's music industry is far more professional and established which is why I've achieved more in the past few months working alongside Americans than I have in years in South Africa. South Africa has the talent to get to those heights, but it needs a better-structured music scene. Artists out here just don't have the ability to get their music heard worldwide, whereas that's not so much an issue in America.
TSS: How would you classify your sound?
Khwezi: It's difficult to classify my sound into a specific category. I'm influenced by aspects from each and almost every genre. My music is rooted in Africa so the influences there are apparent through my melodies and choice of instrumentation. I'm a fan of good music in general and grew up listening to people like Dolly Parton so I don't find it difficult to go through making a record fit for Jay-Z and then doing something that would fit on country's top 40.
TSS: Who is your dream collaboration?
Khwezi: I'd love to produce records with Black Coffee, Salif Keita, Bloc Party, The Red Hot Chili Peppers, Van Morrison, Pink, Tom Grennan, U2, The Swimming Tapes and Pharrell. RIP Rod Temperton, he's someone I really wanted to work with.
TSS: What were the influences behind your recent release, "When We Were Young?"
Khwezi: Orange 4pm sunsets. That's what I remember the most from when I was a kid. The sun seemed to be warmer. Val Hartry took my thoughts, put them into words and sang them in a way that takes me back to those days when we would put plastic juice bottles on the wheels of our bikes so that they sounded like motorbikes.
TSS: What can you tell us about your upcoming single on Hot Source Records, "Dreamcatcher?"
Khwezi: Some people say they see music as colors, when I'm making music all the colors come together and I see it as short story. Dreamcatcher is about the dreams we all have as kids and as we grow up reality punishes you for dreaming so you can either give up and be realistic or fight until you live your dreams. The story I had in mind when producing Dreamcatcher was of a kid in the ring with reality and fighting each round, getting really beaten up but persevering and the crowd is made up of people who are with and against that person. The vocals really made that record.
TSS: What else can fans expect from you this year?
Khwezi: Brilliant collaborations with very talented vocalists like Sydnee Carter and Sarah De Warren. Australia has a history of producing world-class talent over the decades – from AC/DC to Tame Impala – Sydnee is definitely not breaking tradition. Sarah De Warren and I also put together a record that is some of my best work. Both of them are definitely stars to look out for and I'm really excited for the world to hear our collaborations.
"Follow" Khwezi: | Facebook | Soundcloud |
Comments
comments