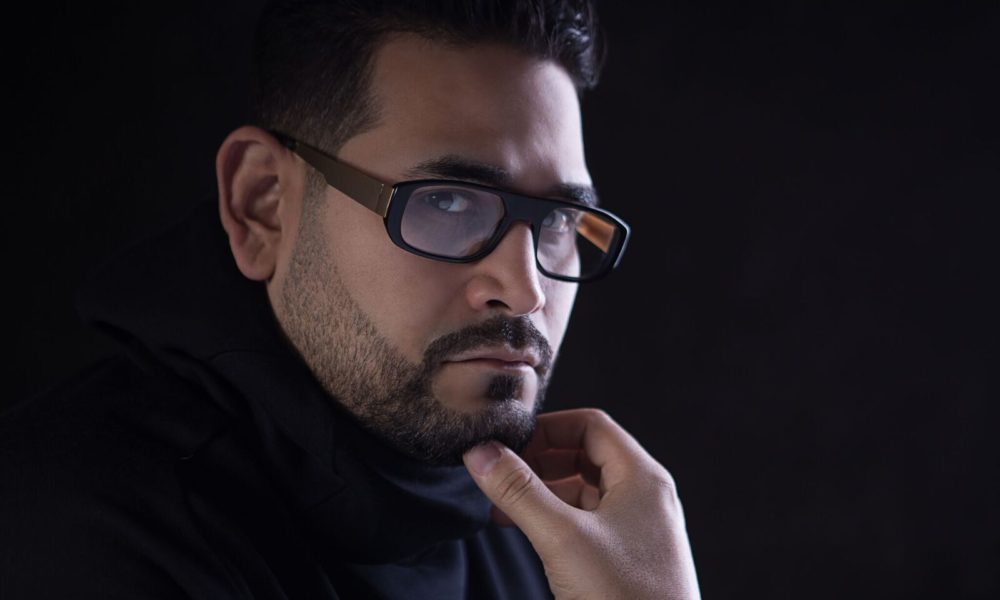 If you're a fan of house music, chances are you've heard of Junior Sanchez. The legendary artist began DJing when he was just 11 years old and the rest was history. Today, Junior's thriving more than ever, releasing an epic track off his upcoming album and running his own imprint/record label.
We had the pleasure of chatting with Junior and learning more about his background, his influences, his new track "Dreaming" and his upcoming album, 'Under The Influence.' Check out the exclusive interview below and don't forget to pre-order 'Under The Influence,' which is set to be released on August 25.
Junior Sanchez (Feat. SoShy)- Dreaming |
TSS: Music's been your passion since you were young. At what point did you decide you wanted to turn it into your career?
Junior Sanchez: It all happened very organically. I started DJing at 11 years old and I started to DJ in most of the Peter Gatien clubs at around 14 years old. I played in the Mugler room at Club USA every week, then played places like LimeLight, Tunnel and all around NYC, which led to me getting into the studio around the same time and making my first record. Being a raver/house head/club kid per say really helped me and led me to meet a lot of amazing people, one of those people was Armand Van Helden. He was very instrumental and an influencer early on, as was Roger Sanchez and DJ Sneak, Todd Terry, Kenny Dope and so on. I had great mentors early on, so I never decided mentally this was my career, it just happened. You can say house music chose me.
TSS: When you're not DJing, what artists are you listening to?
Junior Sanchez: I have my moments when I dive into all the new and established artists in house and electronic music, like Solardo, Camel Phat, Davide Squillace, Seven Davis Jr, Jamie Jones, Mambo Brothers, Blaqwell & Matthew Warren, Ant Larock, and of course I can go on. Then there are some days I'm all about what's going on in the indie culture. I'll listen to bands like The Aces, Chrvches, Chase Atlantic, Phantogram, Jay Z, Chance The Rapper, Kendrick Lamar, SZA, and Y2heru so I'm definitely across the board and that fuels me immensely.
TSS: You've been a household name in the music industry for quite some time. How would you say the music scene has changed over the years?
Junior Sanchez: Well two things that have changed music and our culture are technology and social media. Going from vinyl to CDs, to a computer. At first it was Final Scratch then Serato, NI Traktor. Then, using just USBs, which has made and simplified the DJing process and of course on the production end as well as we went from traditional studios with SSL's Neve's API consoles outboard gear, LA2A, 1176, Mic Pres to all things being inside a laptop. Companies like Universal Audio, Avid and Abelton Live are redefining and changing the game and it's just getting better and better. On the social media spectrum, it has completely made it so you need to engage more with your fan base or potential new followers so that interaction plays to your awareness, especially since promoters are younger these days and are looking at numbers in the matrix. I like to keep my social media real and organic, as all my followers across my platforms engage because they're real. I never fell into the trap of buying fans or likes, that's so crazy to me. The social media game is very real today so that's very different as your music spoke volumes years ago, now that plays second fiddle to your viral content most of the time. It's sad but true.
TSS: What made you decide to create Brobot Records?
Junior Sanchez: Brobot started so I could have a platform to release my music and the music I like, and to help young artists have a place to create without being critiqued too much. Brobot has released a vast array of artists, including legends like Felix Da Housecat, Harry Romero, Todd Terry, Jesse Rose and Dj Sneak. Then you have fresh new artists like Dennis Quinn, Ant LaRock, J Paul Ghetto, Blaqwell, Matthew Warren, Raw Underground and the list goes on.
TSS: What can people expect from your new album, 'Under The Influence?'
Junior Sanchez: It encompasses all of my influences, from my peers and the culture of house music. I really centered on channeling my friends and let them influence the art in my mind and ears, so the album evokes the same feelings and emotions that I had when I was influenced by my peers, such as Masters At Work, Mood 2 Swing, Armand Van Helden, Todd Terry, Daft Punk, Kerri Chandler, MK, Roger Sanchez, Dj Sneak and Dennis Ferrer.  The list can go on and on. I wanted to make a house album and pay homage to all the influencers who paved the way for what we have today, and preserve the art in our culture which is house music.
TSS: While all the songs off your new album are incredible, "Dreaming" stood out to us. What was your inspiration behind this feel-good track?
Junior Sanchez: "Dreaming" features an amazing artist, SoShy. I wrote a lot with her on this album so when I made the groove I sent this to her while she was in France and she sent me a rough version and it clicked. In a nut shell, "Dreaming" is about falling in love with someone and not believing it could be or is real. Sometimes love feels like a dream when it hits you and you aren't expecting it. My influences on this song were Bob Sinclar, Erick Morillio and MK.
TSS: In addition to your recent musical successes, you underwent a personal transformation, shedding over 80 pounds. How did you decide to commit to a healthier lifestyle?
Junior Sanchez: It was inspired by a new mental state, a new relationship and looking at food in a new way. My girlfriend at the time who's now my fiancé started to really get into Ketosos and keto dieting. With her studies, we would read books by David Asprey, the founder and creator of a coffee I drink every morning called BuilletProof. His book was our nightly bed read for months, now we follow and live that lifestyle and we read literature by Ryan Lowery who's just released a book titled The Ketonic Bible. My fiancé is a huge fan of Chalene Johnson, so I'm always hearing her listen to a podcast before we go to bed.
TSS: What do you have in store for the rest of 2017?
Junior Sanchez: I'm going to work my album and singles, get on the road more and play amazing venues that resonate with what I'm doing. I have some amazing collaborations coming this year, including some great remixes coming out, and I'm doing a special project and tour with two amazing individuals that will probably will take over most of my 2018. More details to come for sure.
"Follow" Junior Sanchez: | Facebook | Twitter | Soundcloud |
Comments
comments