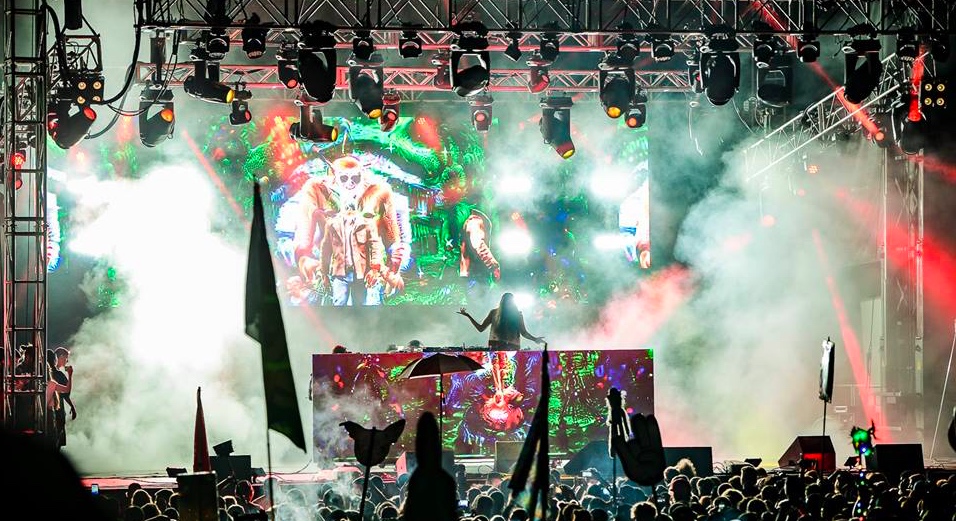 Festivals and bad weather are obviously not the most desirable combination. Camping on a ski slope plus a huge rain storm, even more inconvenient. Whenever a bad storm sweeps through a festy it always seems to turn out terribly. Camp Bisco 2017 saw lots of rain but that definitely didn't ruin the experience as a whole. If you were one of the smart ones who checked the forecast in advance, then I'm sure you came ready for whatever. Not to mention, the lodge was the perfect spot to chill, eat, charge and not get drenched. Montage Mountains' Camp Bisco is also notorious for its water park so odds are you were already a little bit wet.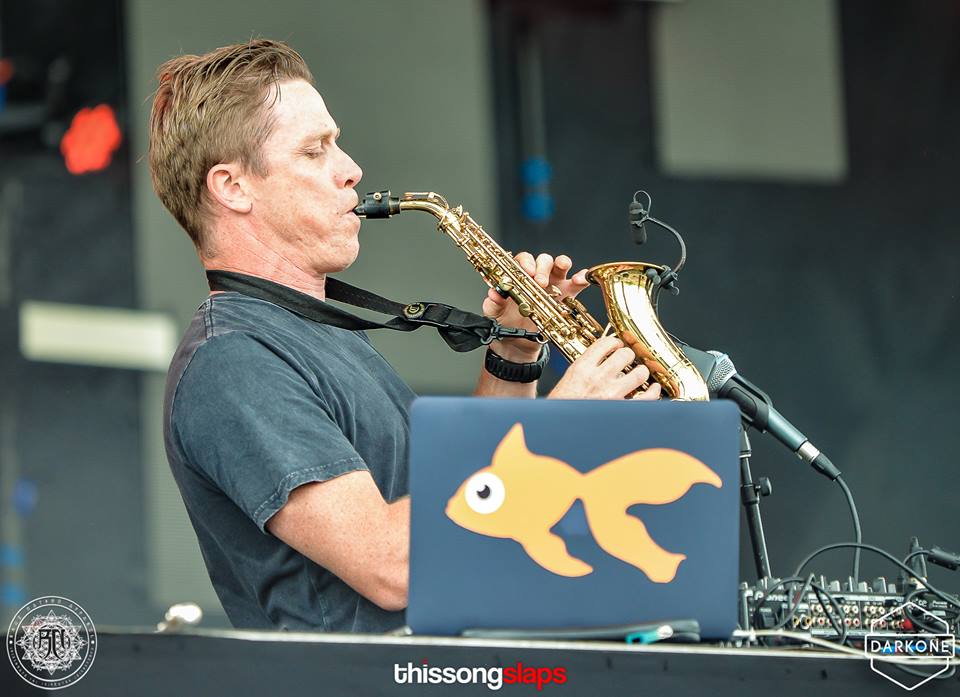 Above The Waves, Electric City, The Office and even The Renegade Stage saw a long list of dope performances this past Bisco. The diversity and the energy is always unprecedented and this year was no different! Camp Bisco 2k17 saw the addition of The Renegade stage in the RV lot which was the late night move, every night. Last year The Lodge was home to a couple of the most lit sets of the weekend, this year it was home to none. The seemingly small changes to the stages played no role in the quality of performances they hosted. My top five favorite sets from the weekend, in no particular order, were:
Newcomer
Fresh on the scene and never before seen on a Bisco lineup is the always energetic Slushii. I was stoked to see him because for one I never have and also, he puts on a very alluring show. The diversity of tunes throughout his set ranged from originals of his own all the way to Panic! At The Disco. I was a little hurt that I had to miss Griz but I was definitely not disappointed. If you haven't yet caught Slushii and you're looking for a divergent show, he's your guy!
Rapper
The fact that there was only a few rappers to choose from for this category made the choice fairly easy. It was a toss up between Pouya or Action Bronson and my choice for best set of the two is going to the latter. The Fuck, That's Delicious host has a stage presence alike no other hip hop artist. Eating on stage, walking through the crowd, lighting up; that's his modus operandi! It was a straight chill fest and that meshes perfectly with his old school, lax technique. He played lots of tracks off of Mr. Wonderful (rightfully so) and even some classics like "Actin Crazy" and "Baby Blue" featuring Chance the Rapper.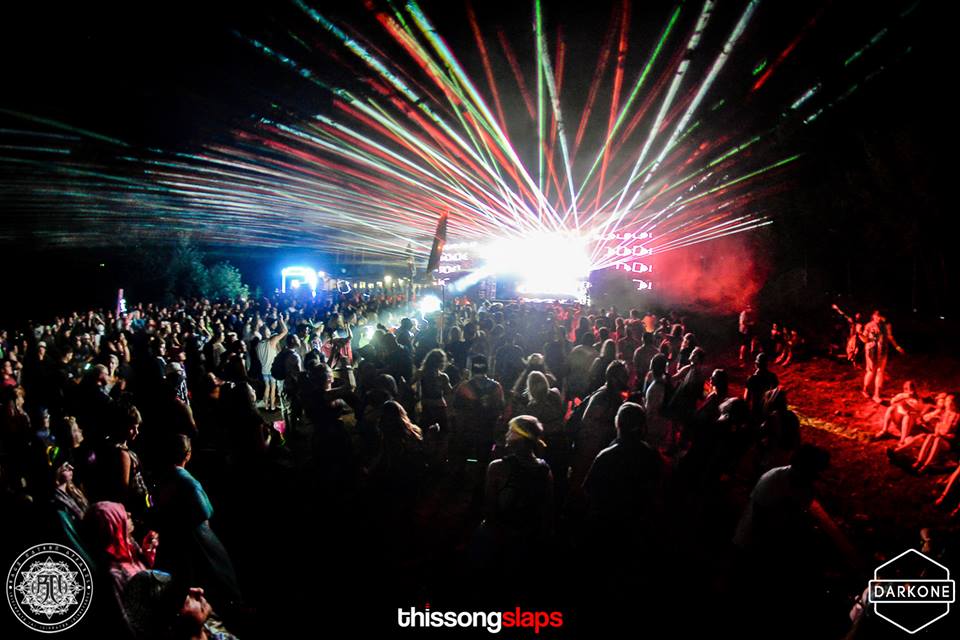 Undercard
A strong undercard is without a doubt one of the most important parts of a festival lineup. Camp Bisco is pretty good about booking good acts, top to bottom. This year one of my favorite undercard sets came from the New York natives, Yookie. They had the crowd hype all the way to the end, lets not even talk about when they dropped their "This Kills It Live" edits. One of the few sets I caught at The Office stage and I have to say, I was impressed!
All Around
It seems like I could catch Paper Diamond again and again and it would never get old. Okay, that may be a stretch but over the years, all the times I've seen the guy, he always comes proper with a fresh vibe. Paper Diamond is a Camp Bisco OG and he put on a wild show just like you would expect from a vet.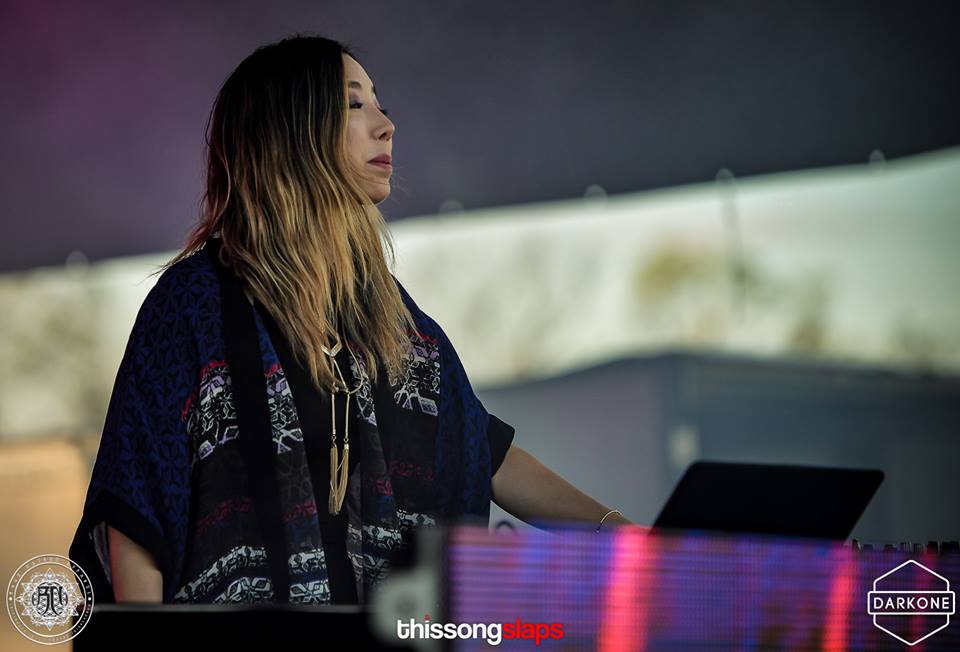 Surprised Me
Wandering around midday waiting on evening shenanigans to begin me and my group stumbled upon Tokimonsta. I had never seen her and honestly didn't plan on staying for her set that Saturday either. Still kicking myself for sleeping on such a talented artist for so long. Her sound is super captivating and translates well whatever the mood may be, 10 out of 10 recommend.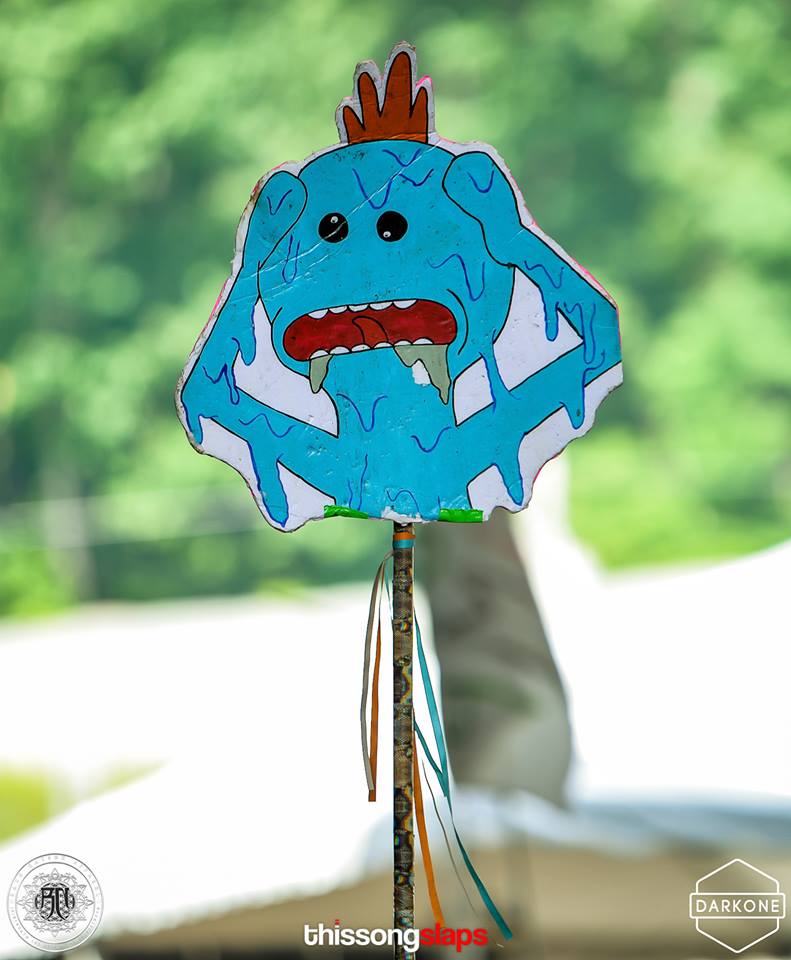 The only discrepancies I had from the entire weekend are with the people who set the drink prices and whoever setup off site parking shuttles. You can expect to pay around $10 for a beer at any festival; however, the $15 Twisted Teas were a curveball. I was happy that they had Twisted Teas though, I've never seen that so you know I had to overlook the tax they put on it. The shuttles would've been chill if they didn't take an entire eight hours to pick up from off site parking. There are some positives here; it was free and they do offer on site parking so you don't have to deal with long lines. Two minuscule things, with relatively easy solutions, that had no effect on the overall awesomeness of the fest.
Don't forget to drop a follow on the socials of Camp Bisco to make sure you stay in the know and don't miss any announcements concerning Bisco 2k18!
Camp Bisco Facebook/Twitter/Website
Photo Creds: Grayson Hall Photography
Comments
comments