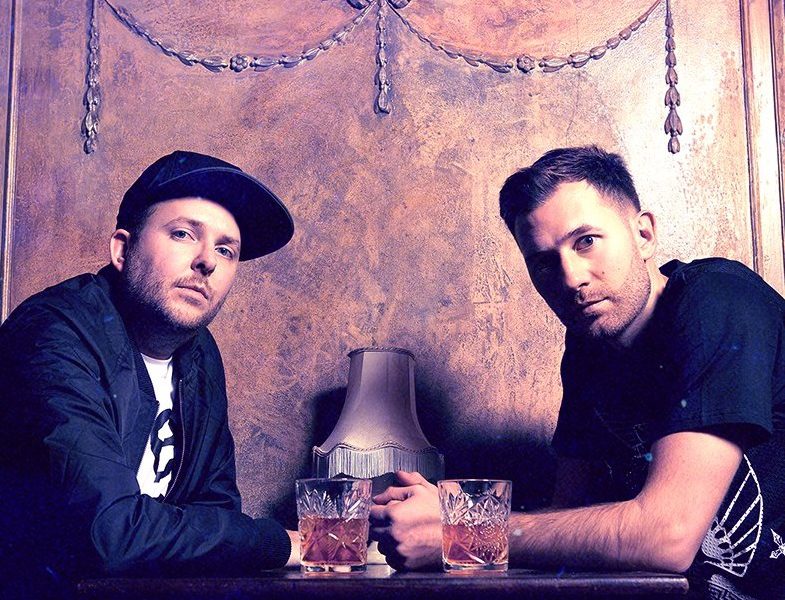 Following their collaboration with JVST SAY YES, released on the Brillz Twonkilation compilation, DISKORD continues to kill it with their heavy-hitting, five-track War EP. The EP, out via Circus Records, is full of bangers featuring rising legend, Mikey Ceaser. DISKORD is holding down the Trap Kings title.
This week, we got to hang and get to know DISKORD. Check out their EP & interview below!
DISKORD – War EP | Free Download |
TSS: How did you guys meet and create DISKORD?
D: On a late night/early morning ting at a house party in Bristol, we got talking and realized our tastes in music were really closely aligned, the natural progression of that was that we should definitely be making tunes together… The rest is history!
TSS: Any story behind the name "DISKORD"?
D: We love that discord in music is essentially notes that aren't meant to be there. Things that shouldn't work but do.
TSS: What's been your guys all time favorite show you've played? 
D: On the Circus tour we did at the end of last year we played at the Belasco in LA. We were on at primetime, and we were lucky enough that our besties Krewella were in town and came out to perform our collab "Beggars." Just a killer show from front to back.
TSS: So you guys recently released your new EP War. What was your writing process for that?  Do you feel it's different from previous releases?
D: We're always doing our best to progress and not just release the same track over and over. And like most producers, your newest work is always your best because it's the culmination of everything you've learned about music up to that point. This EP is a good expression of where we've been and where we're going.
TSS: If one of your songs could be in any movie..which movie would it be?
D: Time travel movies are basically the best shit ever, and Terminator 2 is pretty much the pinnacle of all time travel movies… Imagine your song being the soundtrack to the bit where they're on the bike getting chased by the T-1000!
TSS: Which artists are your dream collabs?
D: Without a shadow of a doubt Kanye is top of the tree, Young Thug is a close second.
TSS: What are your goals for 2017 for DISKORD?
D: We have lots of personal, more long-term goals – but at the moment we're focussing on what's right in front of us and delivering as much as we can. So we're committed to dropping at least one song every month, and listening to as much new music as we're physically able to, cos that's the lifeblood of what we do.
"Follow" DISKORD: | Facebook | Soundcloud | Twitter |
Comments
comments