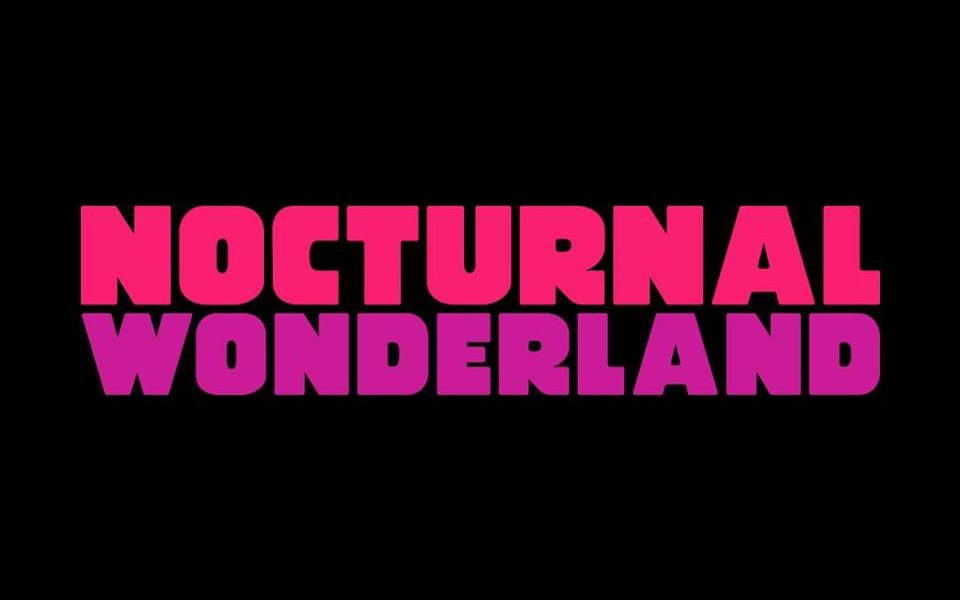 Nocturnal Wonderland is an absolute sight to behold. By possessing all of the eccentric qualities and dazzling traits that Insomniac is praised for, Nocturnal Wonderland continues surviving the ever-changing and constantly adapting advances that are presented throughout the Music Festival realm. Wolves' Den, Labyrinth, Sunken Garden, and Temple Noctem – the pillars that support Nocturnal Wonderland's existence – shall once again act as the intrinsic hosts to worldwide artists and headliners alike! Boombox Art Car, a staple at Burning Man and other Insomniac events, shall be traversing the grounds with a staggering amount of tricks and sets in store!
Yoga is as synonymous with music in that both allow us to relieve stress and relax through the use of our physical movements, so be prepared to meditate every morning prior to getting your boogie on! Camping is an appropriate rite of passage at any proper Music Festival. Whether it be Tent Camping, Car Camping, or RV Camping, each possibility puts you alongside true adventurers and provides you with genuine hospitality that everyone mutually delivers. If you are hoping to express your creative side freely, Arts & Crafts will be made available every afternoon! Stargazing is such an overlooked activity, yet Nocturnal Wonderland wants you to witness the natural magic happening above! Lastly, a Water Park will help you beat the heat and stay cool! We all know what's cooler than being cool…
Insomniac recognizes their patrons as the true headliners of each event. It is stated at the bottom of every lineup with a legitimate sense of appreciation, yet the simplicity of their bills comes from each one being alphabetized to help us scan it in an easier fashion. Nearly every genre within the electronic spectrum is strongly represented, meaning that you'll be hard-pressed to not expand your musical pallet. This year's talent consists of: Autograf, Chet Porter, Dillon Francis, GoldFish, Haywyre, k?d, Sacha Robotti, Totally Enormous Extinct Dinosaurs (DJ Set), and a plethora of equally impressive artists!
Buy your tickets here: https://www.nocturnalwonderland.com/tickets/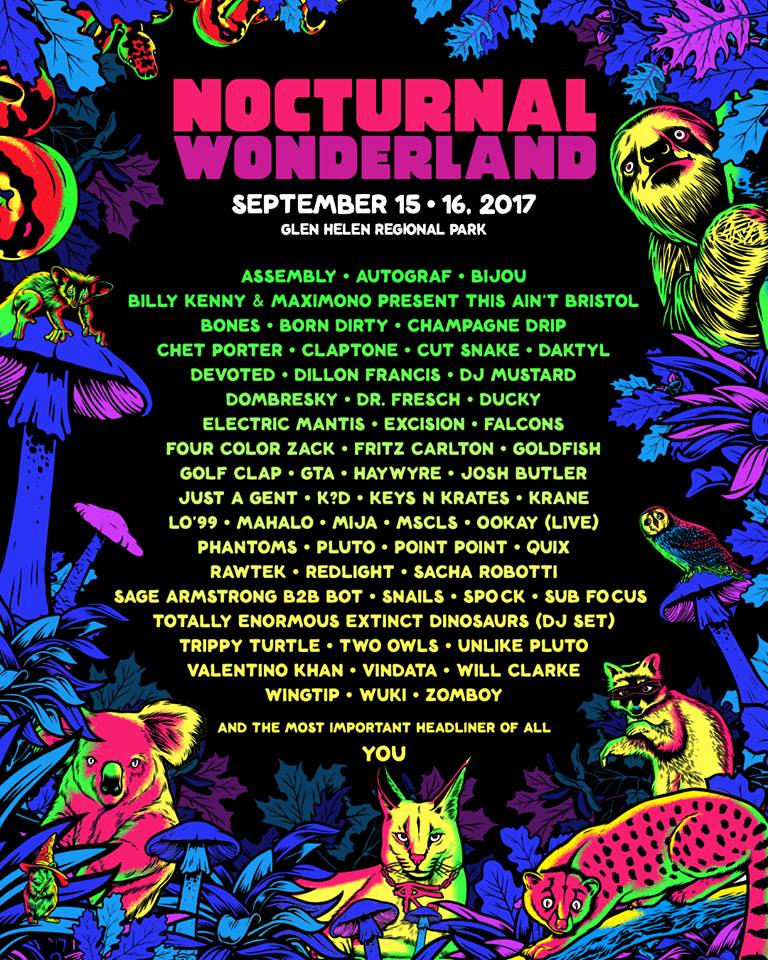 Comments
comments