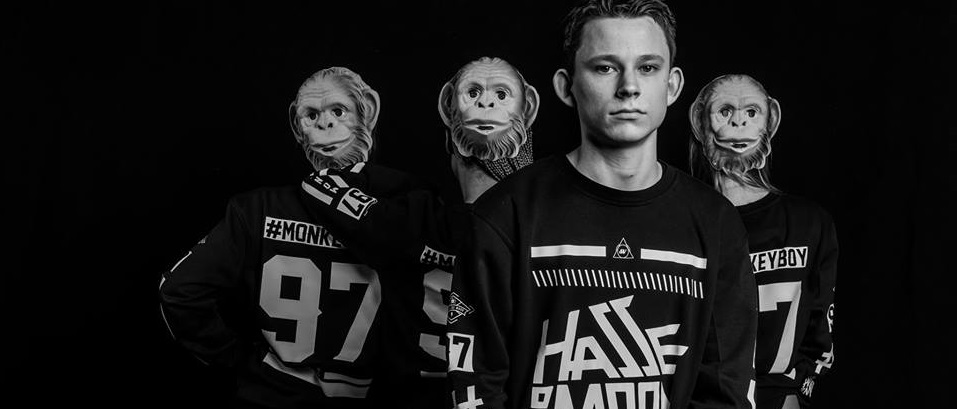 Our latest guest mix is a first for us here at TSS, today we present to you our first ever birthday mix! Our latest mix comes from the Dutch prodigy Hasse de Moor who just so happens to be celebrating his 20th birthday on this fine Tuesday.
He's been on our radar for quite some time now and following the release of "Tonight" featuring Mike Jay and his recent freebie, "Liquor," we decided to chat with the uber-talented young gun. Check out our exclusive interview and guest mix below!
TSS Guest Mix 004: Hasse de Moor |
TSS: Is there something in the water over there in the Netherlands? Some of the biggest names in electronic music are Dutch; what's the secret?
Hasse de Moor: I feel like the Dutch are very openminded people! That definitely plays a big part in it. Also because we embraced Dance music while we were growing up, we were one of the first!
TSS: When were you first introduced to the world of electronic music?
Hasse de Moor: I think when we just got our first laptop in the house when I was around 10? I started watching videos of techno parties haha.
TSS: 19-years-old but you have been a DJ/producer for quite some time now, when did you realize this was a career you wanted to pursue?
Hasse de Moor: I think after I bought my first crappy set of Reloop RMP 2's. when I got a hang of DJ'ing and started trying to make beats on FL studio and playing house parties, I had that little moment where I was like: "Let's go for this man, fuck it"
TSS: Support from the likes of Diplo, Skrillex, DJ Snake, Dillon Francis to playing at some of the biggest festivals in the world, what would you say has been the most surreal moment of your career to date?
Hasse de Moor: I think meeting Skrillex on Kingsday 2015, we met him at a Hotel in Amsterdam after his show, the next day I was back in math class at school! Hahaha
TSS: What is it like being a part of the Spinnin' family?
Hasse de Moor: It's dope! Really enjoy working with them.
TSS: Your latest release "Tonight" was originally started almost two years ago, how does it feel to see it finally get released to the public and how do you feel about the music video at accompanies it?
Hasse de Moor: Feels crazy! Really happy to see it out on streaming portals and people digging it.
TSS: You have your unique energetic style of production, what is your opinion on the genre "trends" we see come and go so often and what do you think of the state of electronic dance music as a whole?
Hasse de Moor: I think trends come and go, I'm not too worried about it. A lot of people stress about staying relevant by following that current trend, there's nothing wrong with that but it's just not my mentality. The state of EDM now is very trend based but you really can't fight that, like I said, trends come and go.
TSS: What does Hasse de Moor have in store for the rest of 2017?
Hasse de Moor: Doing some dope shows in and outside The Netherlands rest of the year and got some new records lined up for release aswell!
Comments
comments