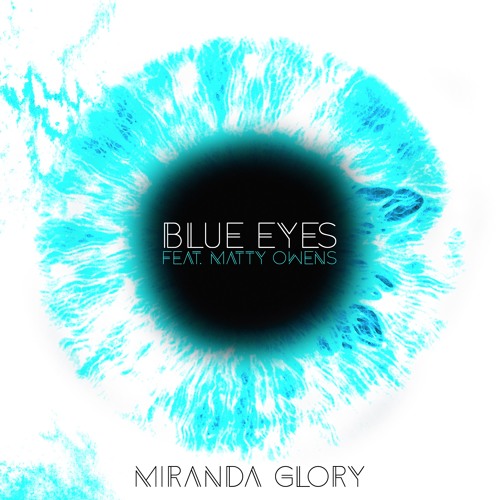 Out today is Miranda Glory's new single "Blue Eyes" featuring Matty Owens and with it is a package of remixes and an acoustic edit. The original is a soulful R&B ballad where the two singers exchange their fixation on each other's blue eyes. Lofty pianos add to the dreaminess of the track which is soft and sensual. The remixes the track received from SMiTHMUSiX, Bassic & JoJo F, NuYuh, and Not Famous all add or put their own spin onto the ballad.
SMiTHMUSiX takes the track from loftiness and turns it into a roller coaster of future bass-trap hybrid tune filled with emotion. The Bassic & JoJo F remix takes the song and adds an upbeat bass house element to the song, serving as its background along with an uptempo drum snare. NuYuh also takes the song into a future bass direction but is much more upbeat and menacing than SMiTHMUSiX is with his. The emotion of the song is still there but the fast-pace of it turns it more into a song for the clubs and at shows. Lastly is the Not Famous remix who slows the song down and also adds his own future bass touch to the song. This version is a nice middle ground between the other two future bass remixes and captures the feel of the song perfectly.
The remix package, as well as the original, are out now via Tommy Boy and can be streamed in full below. Check these out now down below and let us know which of the remixes is your favorite! Also be sure to follow Miranda Glory and her remixers on social media as they attempt to ascend to musical stardom.
Miranda Glory feat. Matty Owens – Blue Eyes (Remixes) | Download |
"Follow" Miranda Glory: | Facebook | Twitter | Soundcloud |
"Follow" NuYuh: | Facebook | Twitter | Soundcloud |
Comments
comments