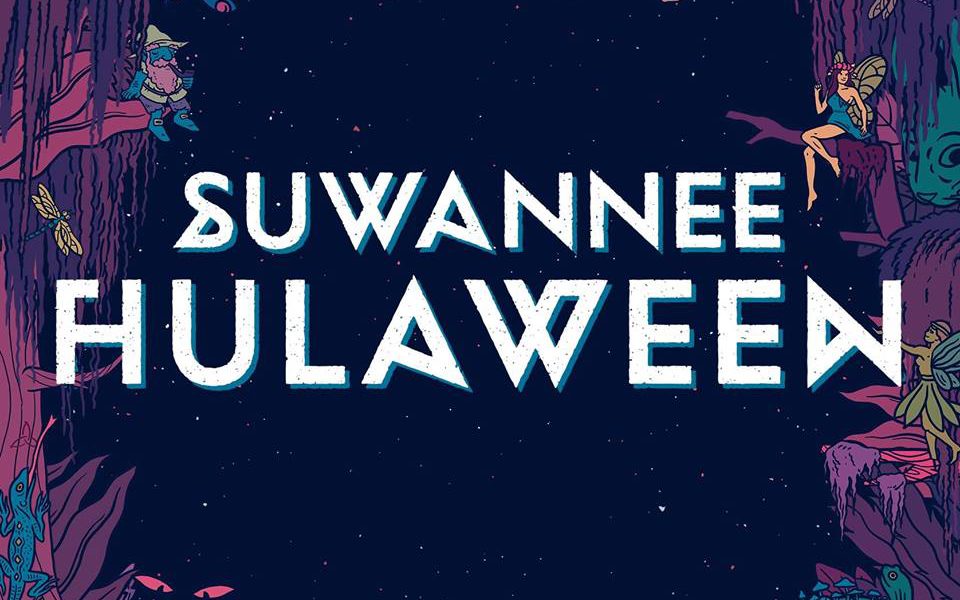 It's exquisite! No, wait… It's exemplary! That's not it… It's exceptional! In merely its fifth year of existence, Hulaween has been able to maintain its status as one of the most anticipated extravaganzas on the Music Festival cycle. The inimitable beauty that these grounds possess is a satisfying force that feasibly demands the presence of every party-going cognoscente. Spirit Lake's pristine presence and immaculate upkeep undeniably allows it to continue ascending in popularity and recognition. The incontrovertible truth hidden within every successful Music Festival is its ability to provide its patrons with an otherworldly experience through the use of countless amenities and endless creativity. Better yet, the announcement of a lineup doesn't have to be your convincing factor. Ironically, Hulaween's ability to deliver via each spectrum is what makes it truly appreciated and excitingly approachable.
The String Cheese Incident, the originators behind this beloved concept, shall continue with the sacred honor of hosting Hulaween. One cannot exist without the other, so this culmination remains as cherished and desired as ever. Powerful and talented enough to host a weekend gathering without the need of any assistance, these gentlemen aren't selfish and willingly hope to cater to patrons of all genres. Their ability to avoid the unanimous hatred of "recycled lineups" is sensational. From an electronic/hip-hop standpoint, nearly every bit of exhilaration will be felt to the tunes of: GRiZ, Run The Jewels, Nick Murphy (fka Chet Faker), Claude VonStroke, Vince Staples, Space Jesus, TOKiMONSTA, Destructo, and many more! A word to the wise – do not miss Tank & The Bangas. If jam, rock, and/or funk are more your cup of tea, then I can assure that you will be happy as you boogie with: Portugal. The Man, Greensky Bluegrass, Moon Taxi, Benevento/Russo Duo, Tauk, Joe Russo's Almost Dead, and Lettuce!
Let me remind you, the acts that we have listed are merely a small portion of the smorgasbord that is the Hulaween lineup in its breathtaking entirety. ThisSongSlaps will be returning once again, so we can't wait to see all of you!
Purchase tickets here: suwanneehulaween.com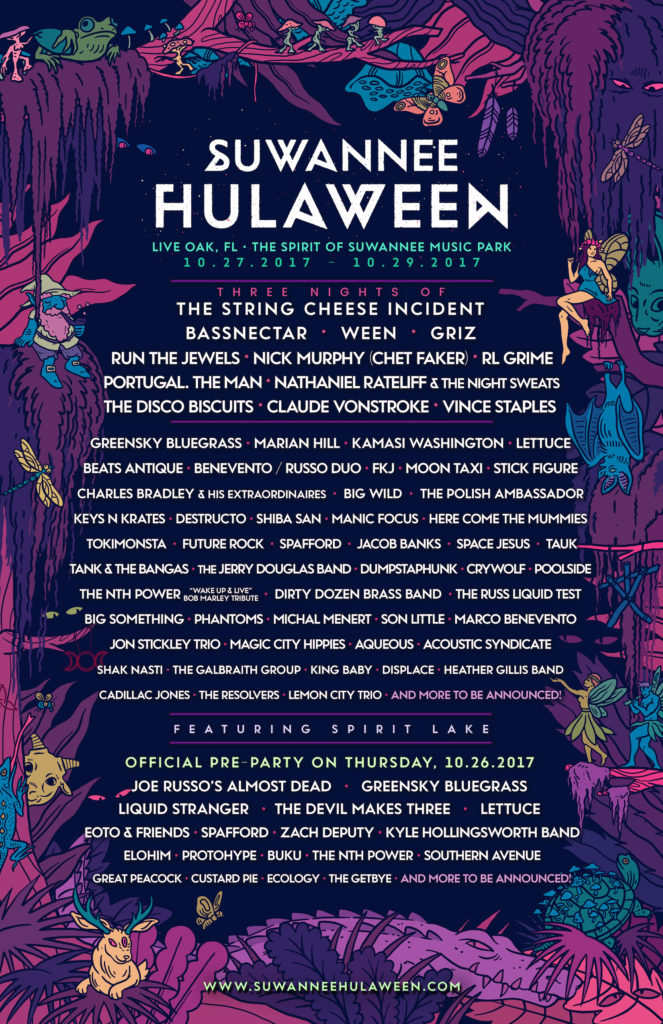 Comments
comments