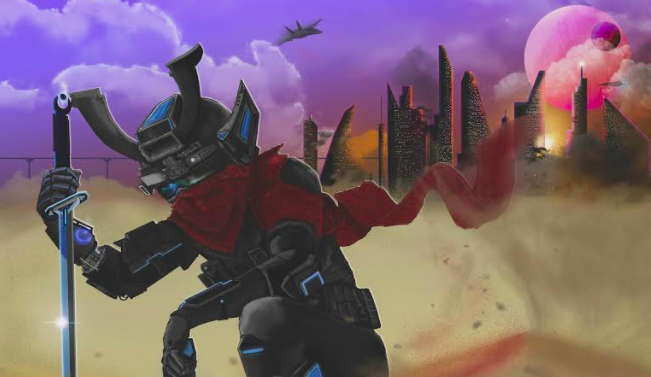 More often than not, music lovers find themselves at a standstill when having to decide between electronic music and hip hop. However, Collin McKay, better known by his stage name Rekoil, likes to think otherwise. Hailing from Maryland, Rekoil has concocted a completely fresh take on music throughout his career by effortlessly blending the industrial sounds of dupstep, with the beat and bass heavy stylings of hip-hop. As a result, listeners are graced with a form of music Rekoil has coined as "Mech-Hop," and we at TSS are clearly not the only ones who are obsessed. Rekoil has gained major traction within the five past years due to previous releases on labels such as Buygore and Rottun, and by support from artists including Datsik and Excision, just to name a few.
His latest release, "Relentless," is a heavy-hitting EP that features four completely different tracks. However, its through the heavy variations between songs that Rekoil successfully manages to showcase just how far of a radius mech-hop can reach. From the addictive beat and lyrical flow of "2 Choices," to the explosive horns and head-bang worthy drops in "Bounty Hunter," this EP will without a doubt be on repeat for the rest of your Summer.
We had the chance to chat with and premiere Rekoil's latest masterpiece. So hit play to give it a listen and keep on reading to learn more about "Relentless."
Rekoil – "Relentless" | Download |
TSS: First and foremost, what was the inspiration behind "Relentless?"
Rekoil: The inspiration behind it was simply about creating something a bit different in a time where a lot of the scene seems to be getting really caught up in itself. There's a lot of sound alikes, as well as people conforming and some even giving up their visions entirely for the sake of a few more bucks in their pockets. I'm out to keep pushing my sound no matter what the cost.
TSS: What are you most proud about this EP?
Rekoil: I would have to say the overall growth through it. I'm proud of the release as a whole, but personally for me it marks a new level of production value. This is something that I would like to remain consistent through my future releases.
TSS: Tell us more about what you hope fans will get out this release, and what can they expect from you next?
Rekoil: The idea was to let them know that I'm still me, and I will continue being myself and putting my vision first. I want them to know that I intend to always evolve my sound, and simultaneously stay true to who I am. I see this release as a testament to that, and I hope it can serve as inspiration to others that may be having trouble believing in their own visions just because people don't get it immediately. As for what's to come next, really only time will tell at this point. Beyond my remix of MONXX and Walter Wilde's, "The Wonky Song," I'll just continue sporadically and obsessively working on music until I've got something more to show. I'd really like to write another album soon, but we'll see just when that ends up coming to fruition. And much more of my FREEkoil releases, you can be sure of that!
—
"Relentless" is out now for free, and comes with an option to donate if you'd like to support Rekoil for the wonderful tunes. Make sure to connect with him down below to stay up to date with all future releases!
"Follow" Rekoil: Facebook | Twitter | Soundcloud
Comments
comments