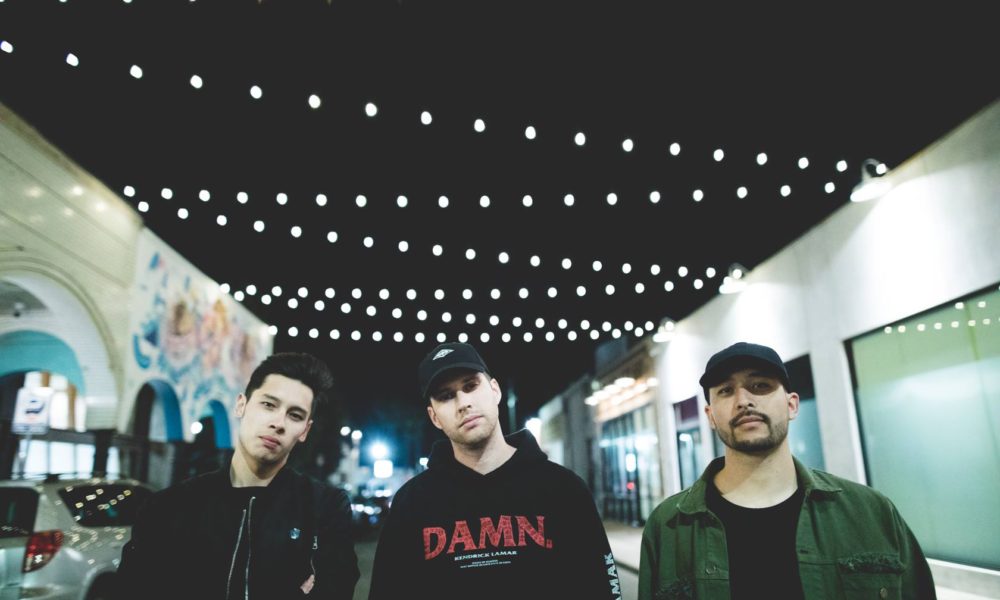 One can argue that there is no one hotter within the trap music genre than Slander is right now. With an unprecedented rise to fame over the last couple of years, the duo has not let their foot off of the gas pedal. Today they have teamed up with rising bass producer Basstrick for a song that will rattle you to your core.
The song is "Drop It" and as soon as it starts you can feel that this one will be a dozy. Menacing horns are combined with deep vocal samples over the monstrous bassline. The song then almost slows to a halt as sirens ring out and drums come in leading you to the drop. As soon as it hits you will be taken aback. It is dark and hard with deep synths. Headbangers will rejoice. It then comes back around and picks up in pace with a bouncy and more house-like rhythm mixed in with the original heaviness.
After hearing this song we can tell that this is a pairing come down straight from the heavens. While with Habstrakt on the Gud Vibrations Tour, Habstrakt put the duo onto his protégé Basstrick. After listening to his music Slander became enamored with it and had to team up with him. As you can tell, the end result is fabulous. Now check out the song down below and be ready to drop it as soon as that first chord plays. You can also find Slander's upcoming tour dates down below and they are a duo not to be missed.
Slander Tour Dates
May 13 – Intrigue – Las Vegas
May 26 – Summer Camp MF – Chililcothe, IL
May 27 – Sunset MF – Tampa
May 28 – Bal En Blanc – Montreal
May 31 – Surrender – Las Vegas
June 2 – Intrigue – Las Vegas
June 10 – Life In Color – Puerto Rico
June 16-18 EDC – Las Vegas
Aug 6 – Lollapalooza – Chicago
Aug 12-13 Moonrise – Baltiore
Sept 1-3 Electric Zoo – NYC
Slander & Basstrick – Drop It | Download |
"Follow" SLANDER : | Facebook | Twitter | Soundcloud |
"Follow" Basstrick : | Facebook | Twitter | Soundcloud |
Comments
comments