On April 8th and 9th of 2017, thousands of music lovers made their way to Phoenix Lights music festival at Rawhide Event Center, located just outside of Phoenix, Arizona. Attendees not only made some incredible totems, but were also dressed in their best alien-themed attire in preparation to be probed by the extraterrestrial sounds of their favorite artists that ultimately fueled their dancing all day and night.
Despite having a last minute venue change, Relentless Beats managed to pull everything together phenomenally. The Rawhide Event Center housed three stages: The Mothership, Invasion, and The Colony. Each stage offered attendees a completely different environment and vibe. The Mothership, aka the main stage, provided the most room to dance and massive visuals. Invasion was indoors, giving attendees not only a place to cool off, but also sounds of heavy and head-bang worthy bass. Lastly was The Colony, a chilled-out environment perfect for house and techno lovers to rejoice.
The Colony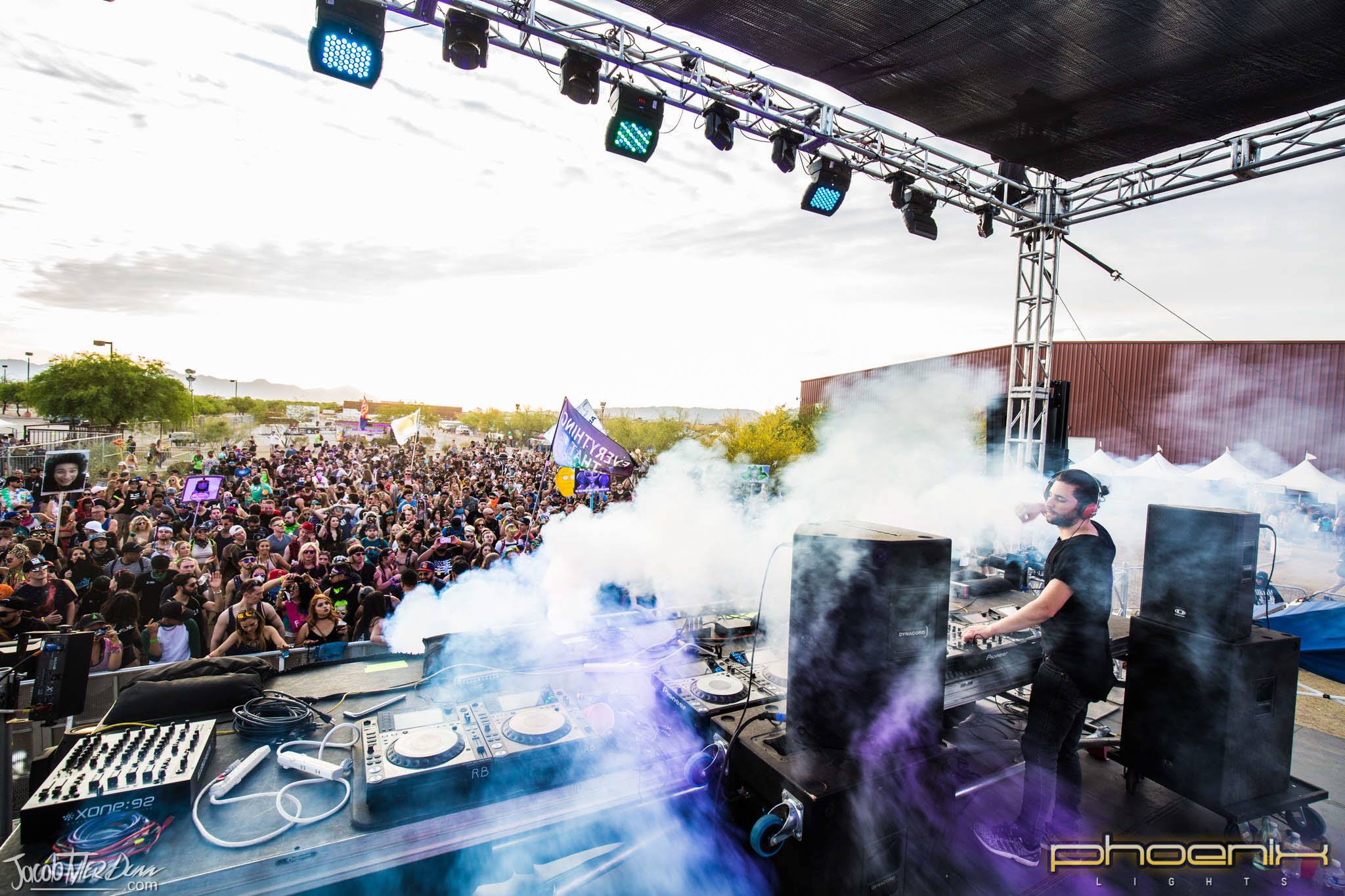 There are no words to describe how thrilled I was to have an entire stage dedicated solely to house and techno. The Colony was perfectly named because the crowd was exactly that: a tight knit group bonded together over house and techno beats. Although The Colony was the smallest stage of the three at Phoenix Lights, Relentless Beats did not skimp on the talent at all. Instead, the Colony was home to artists across the entire spectrum of house and techno which meant every music lovers palette was tickled. From Lane 8 to Josh Wink, and even Justin Martin, The Colony offered attendees an all-day non-stop groove fest of great tunes.
Invasion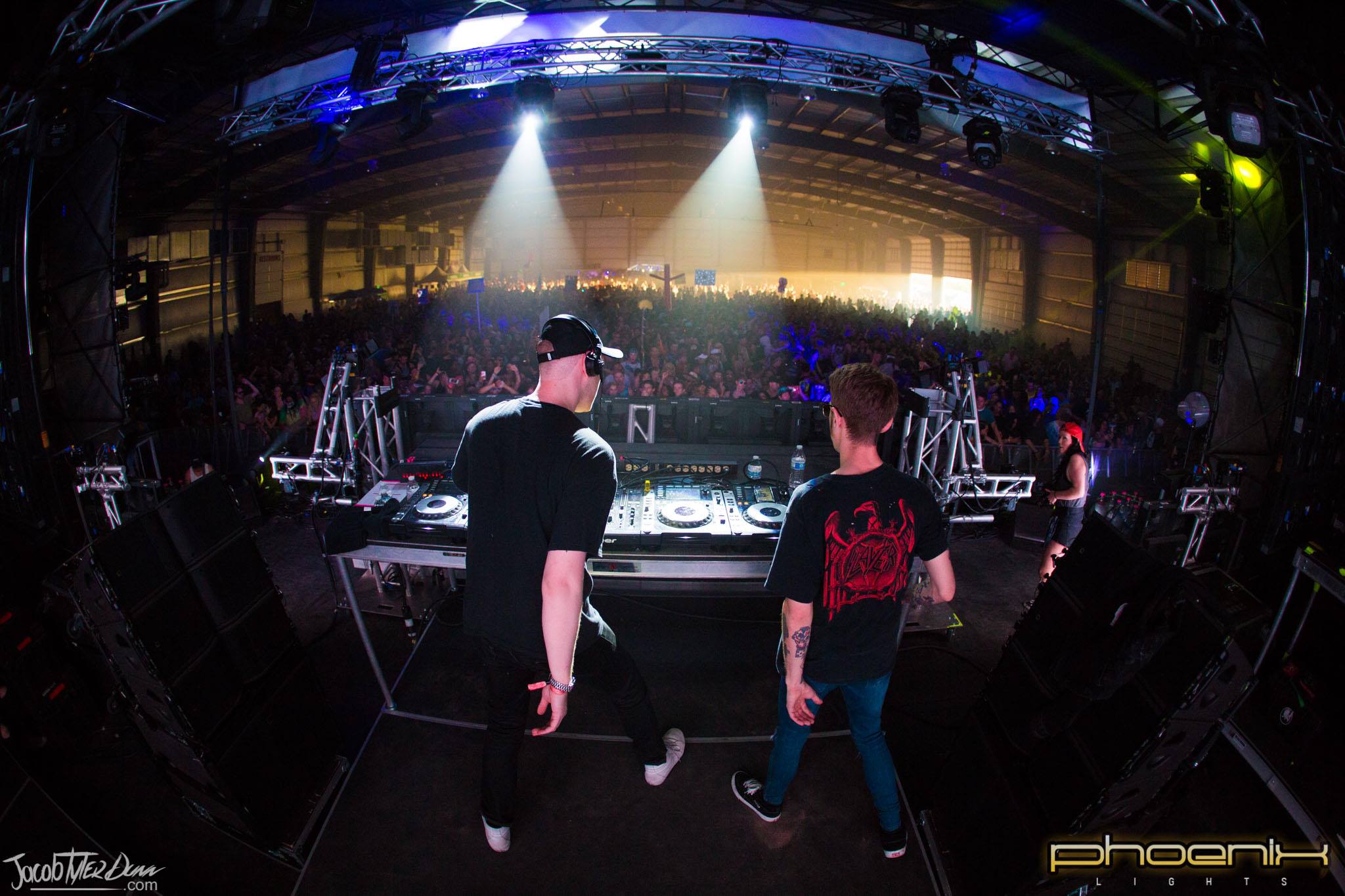 Invasion was an incredibly unique stage. Not sure if it was because the stage was indoors or there was just something in the Arizona water, but regardless of the reason, every single attendee went HARD while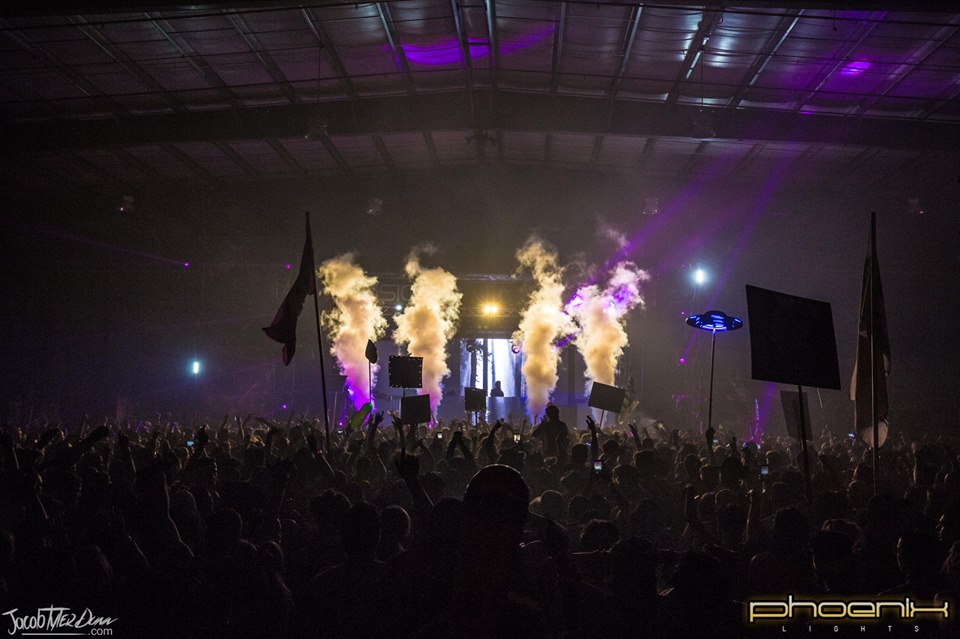 dancing to performer's sets. Bass waves vibrated throughout the entire room, reaching from the front to all the way in the back. Headbangers found sanctuary at the Invasion stage, and bass-forward artists such as Crizzly and Hucci were their saviors. However, what I really appreciated about Invasion was that although bass seemed to be a common theme throughout artists, it was not limited to this style of music either. Additionally, Invasion offered artists such as 21 Savage and Vince Staples too, making for an even more eclectic night of music.
The Mothership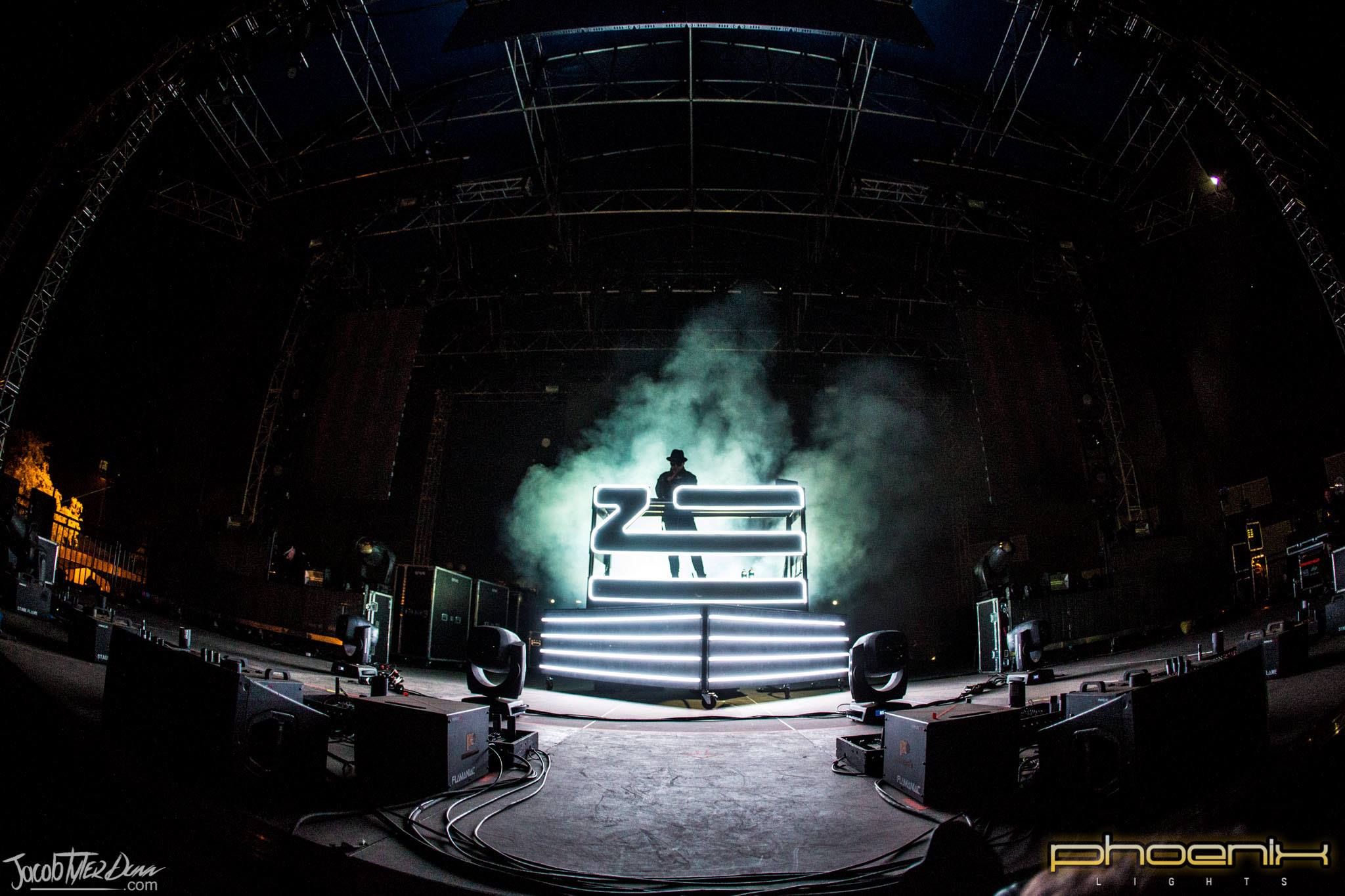 As I'm sure most attendees were, I was completely
shook
after seeing the Phoenix Lights lineup months prior to the actual event. The lineup was stacked to say the very least, and featured tons of heavy hitters in the dance music scene.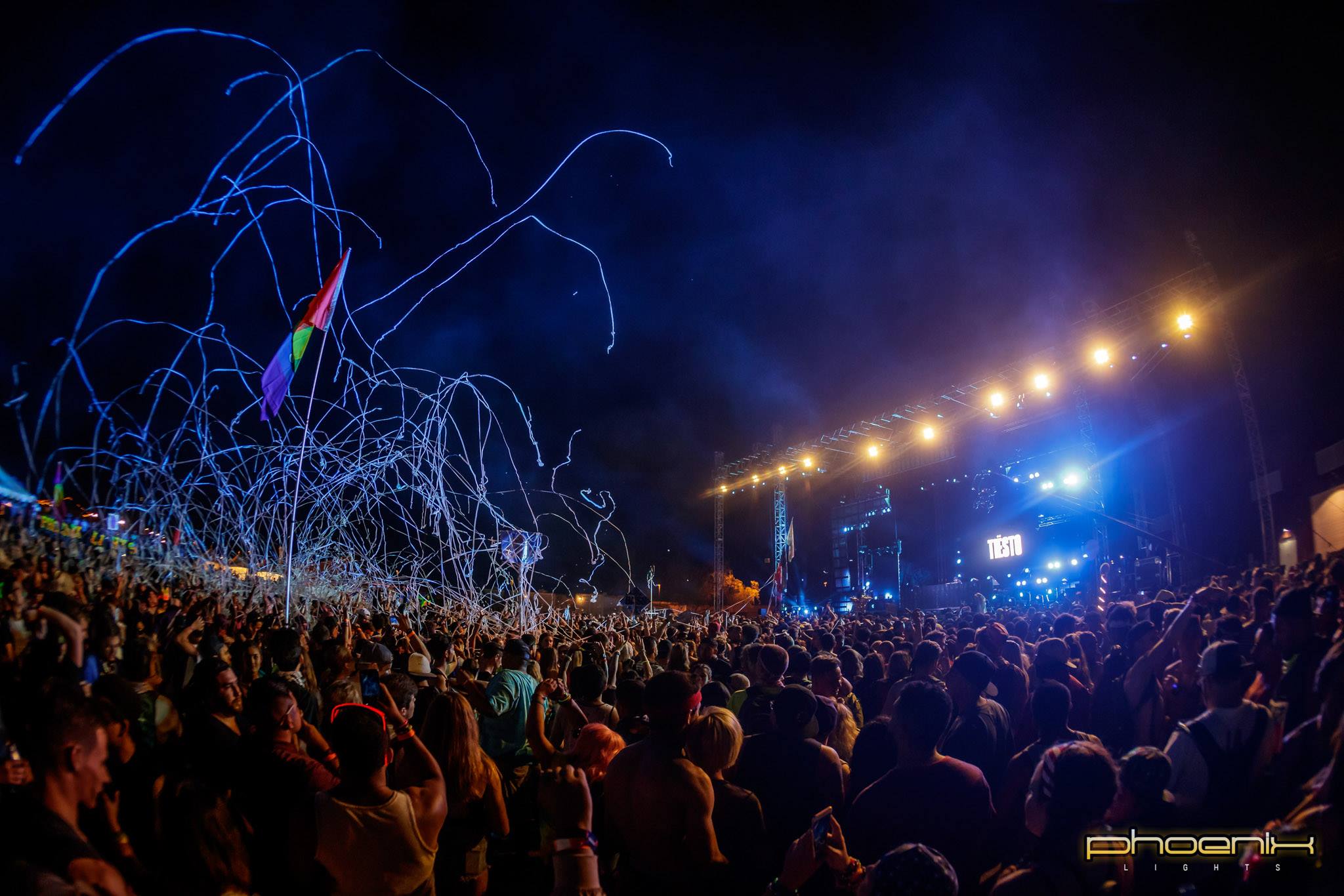 The Mothership was home to a majority of these performers, and for good reason – these artists have a cult following and managed to consistently bring in crowds that filled the entire dance floor (and the dance floor was huge!). Oliver Heldens, Zhu, Tchami, Tiesto, Zeds Dead, Alesso, Above & Beyond all in just two days…need I say more?!
It is often quite rare for attendees to stay at one stage for a majority of the event; however, how could you not want to when each artist back to back was a dance music favorite? Personally, I like to wander around music festivals and take in as much as possible from all the varying stages, so I definitely surprised even myself when I stayed through all of Tchami, Zeds Dead, and Above & Beyond's killer sets one after the other!
Now that the dust has settled and the lights have faded, it is (unfortunately) time to accept that we're back to reality after a phenomenal weekend at Phoenix Lights music festival. Until next year, Arizona!
Follow Phoenix Lights:
Website | Twitter | Facebook
Comments
comments