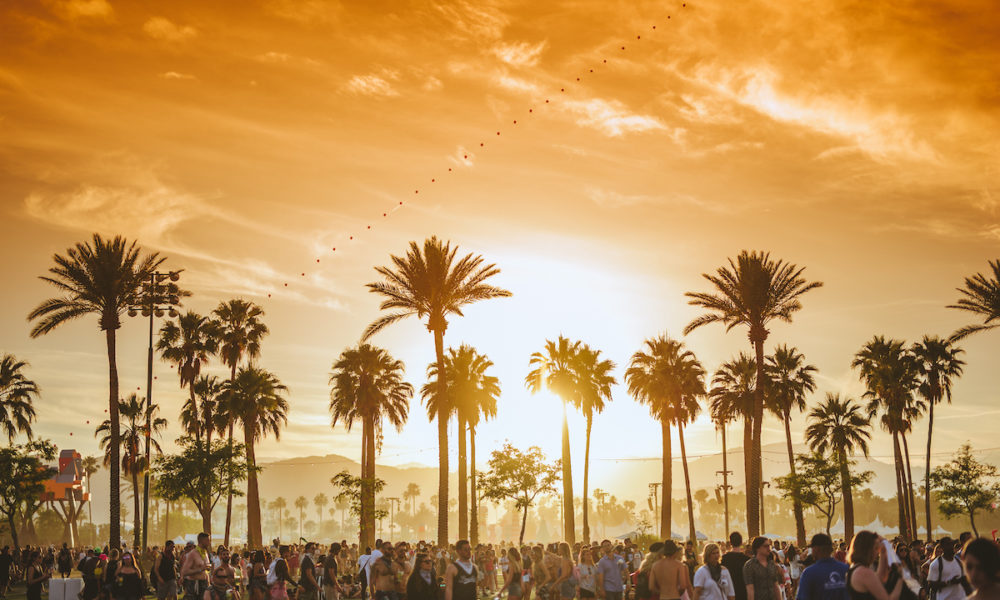 Coachella 2017 has come and gone and it was undoubtably one for the books. Arguably the world's best music festival, Coachella's double header weekends went off without a hitch this year and had epic moments all six days. The talent, the production, the art, the special guests, the food, yes and even the outfits were all top notch. While every Coachella attendee has a different experience to report on, and memories that will last a lifetime, I'm happy to get to share my experience with guys.
To recap an amazing weekend, one that's hard to articulate I've broken down the best and worst moments of my Coachella weekend 2 experience. And don't worry everyone, good absolutely outweigh the bad here.
Best:
Live sets: To be completely honest here, basically all of the music festivals I attend are "EDM," strictly DJs. What I love about Coachella is that you can see the finest DJs while also getting to experience "real" live music, and bands who you maybe wouldn't buy a ticket to see. Highlights from the weekend include Tycho, The XX, Oh Wonder and Bon Iver. (Hey Bon Iver, if you're reading this, I want you to know your performance made me cry)
Art: Last year, it was agreed upon that Coachella's art installations were a bit lackluster. Going into this year with lower art expectations, I was thrilled after seeing what they had commissioned for this year. All of the art was gorgeous, and really added to the experience of the festival. The Dr. Seuss, pastel, phallic pieces in front of the Coachella stage were among my favorites, as well as the mirrored piece by the Outdoor stag e and of course the Gerald pinatas.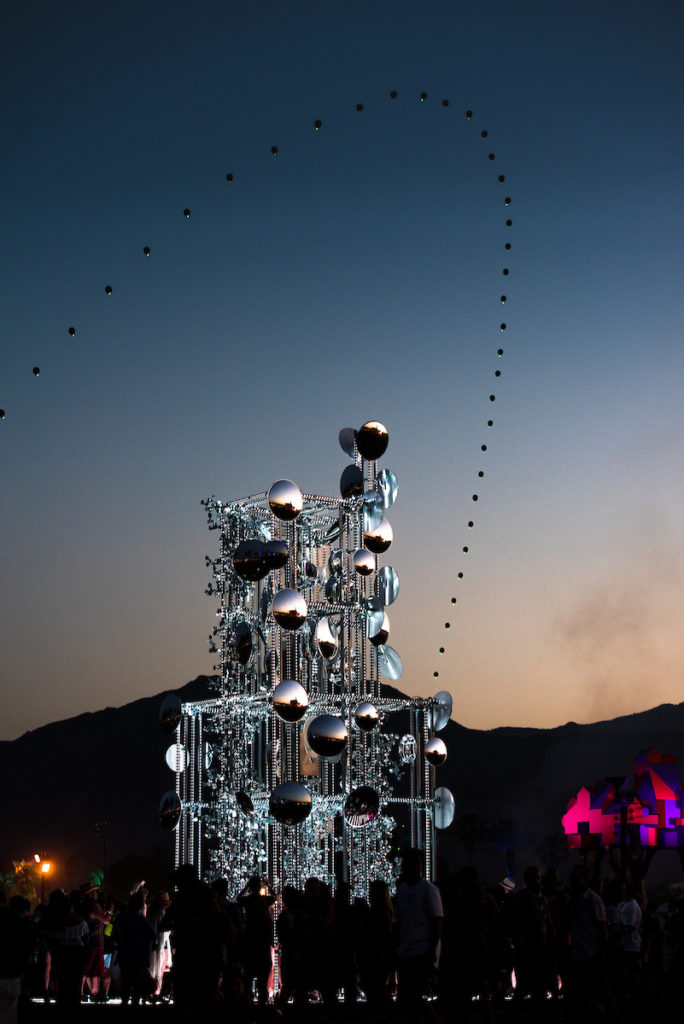 Photo by Charles Reagan Hackleman
Food: Let me tell you guys a little story here, after a long and amazing Saturday night at the Polo Fields, my boyfriend made the sad discovery that his wallet had been misplaced somewhere along the way. On Sunday, we went to lost & found, and though their staff was helpful and nice, they did not have the wallet. Monday morning rolls around and my boyfriend gets a call, Spicy Pie pizza had his wallet. Spicy Pie is already one of my favorite parts of going to festivals, so it's great that they were the MVP of the weekend. Not only for returning the wallet, but also for filling my stomach with some of the best pizza around. Though I didn't try nearly as many of the food vendors as I would have liked, I did have a Ruth's Chris steak sandwich which was phenomenal, a girl in my group had Instagram-worthy and tasty af Churros, and per usual the Rose Garden/VIP food offerings were a mini food festival in itself.
Side Stages: Though I didn't venture into the new Sonora stage, I must say some of my best experiences were at the Do LaB stage and Heineken House. Both stages were bumping all weekend — my favorites from the Do LaB include Justin Martin, the surprise Skrillex set, the surprise Rufus set, Classixx, Billy Kenny, Desert Hearts takeover, and well…basically all of them. And if you're into bass music, the Gud Vibrations Heineken House takeover on Sunday was the place to be.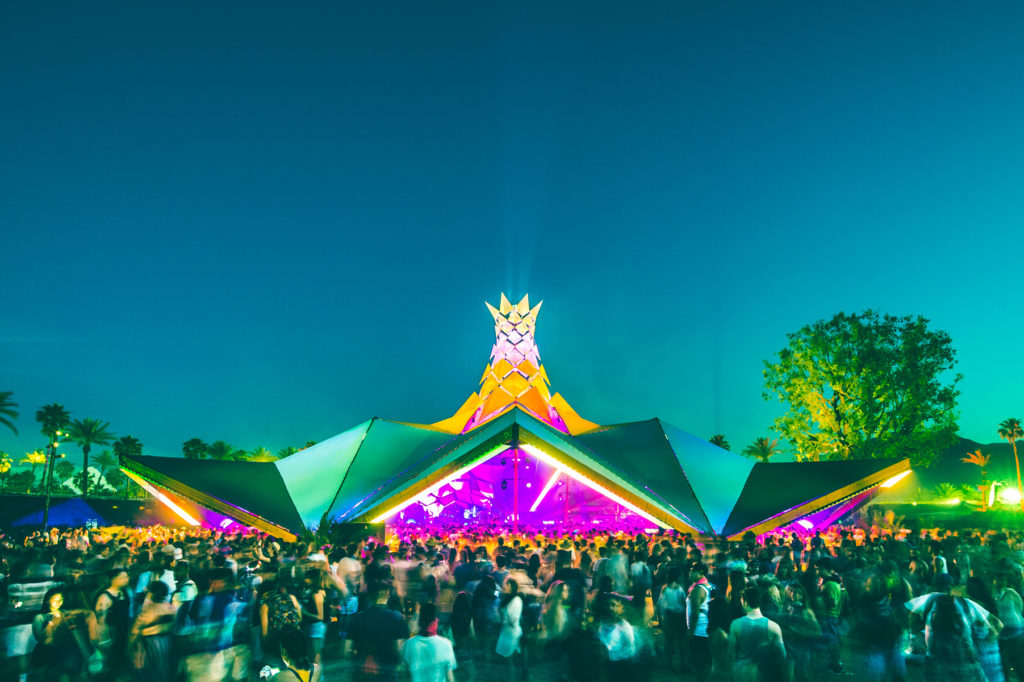 Photo by Daniel Zetterstrom  
Worst:
Crowds: My worst experience at Coachella took place trying to traverse the grounds by the Sahara stage. During Dillon Francis, I was attempting to make my way back to the Do LaB. This proved to the hardest mission of all of Coachella, my group was totally sardined, constantly being pushed and pulled by a crowd of people, with people constantly rubbing up on you. It felt like I was leaving the main stage of a festival trying to get to the back and use the bathroom. There was no room for the crowd, and everyone was bottle necked into a pathway that was at least five times too small. This is largely in part due to the 25K increase in attendees this year (another notable component to add to my "worst" list.)
Litter: Though this year there was a program where if you picked up 10 water bottles and brought them to a water vendor, you'd get a bottle free, it's clear that Coachella attendees don't care about littering. I think the festival needs to have a stronger focus on this, as the grounds were pretty gross looking at the end of each night.
Parking on day 3: Okay time for another story. On Day 3, my group was tired and decided to head to the festival around 4:00pm, hoping to get in by 4:45 to see Kaytranada. JOKE WAS ON US! Our car ride (a trip that had taken 30 minutes in past days) took an hour and a half, and by the time we got to the grounds we were told the GA parking lot was full. We had to park offsite and then be shuttled to the grounds. Thank god the shuttles were free…but the process took far too long and was definitely a drag.
Special guests (or lack thereof): My last qualm with weekend 2 is that there aren't nearly as many special guests in comparison to weekend 1.
So there you have it, my recap of Coachella weekend 2. Can't wait for another adventure on the Polo Fields in 2018!
Comments
comments