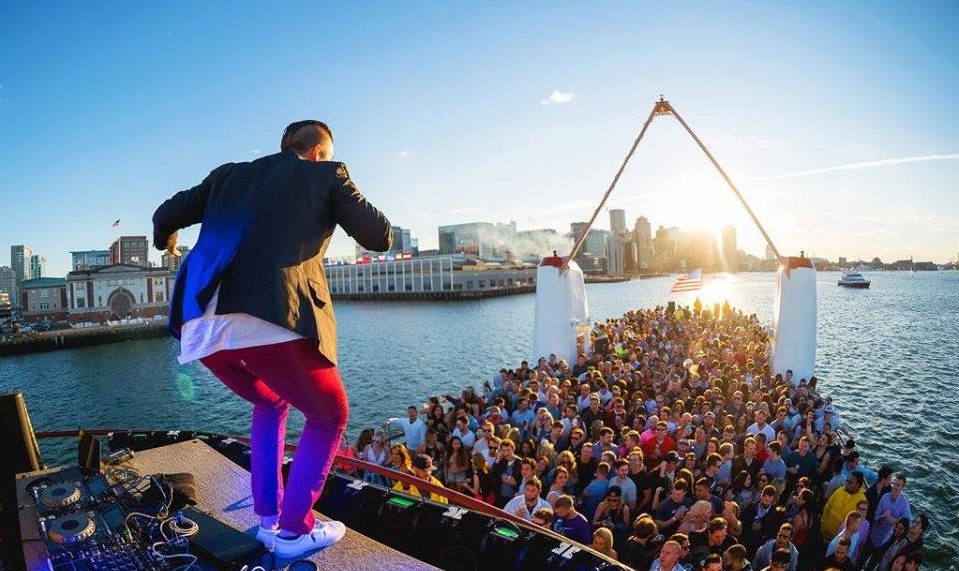 Thank god it's almost summer! It's been another brutal winter in the north but the weather is finally turning around and all of Boston's summer shows are arriving. Most of you already know the deal about the Boat Cruise Summer Series but for those who don't, listen up.
NV Concepts and Boston EDM put on the most killer shows all summer long. Sailing out of the beautiful Boston Harbor, the Provincetown II has hosted a wide variety of artists ranging from Carnage to Adventure Club, Yellow Claw, Waka FLocka and many more. This year they already have massive names slated such as Jauz, Destructo, Zomboy and so much more.
We're getting the party started this Saturday (5/20) with Jauz so be there! Be sure to grab your TICKETS and get aboard 7 pm sharp. Enjoy 3 hours and multiple levels on non stop music and drinking (plus some pizza). You won't want to miss this year, they've only gotten bigger and better in time!
For all your needs visit the Boston EDM website and be sure to keep up with all the incredible shows the city has to offer.
Below you'll find tickets links to all the announced boat shows so far.

Jauz Tickets
Zomboy Tickets
Destructo Tickets
Dirtybird Tickets
Goldfish Tickets
Klingande Tickets
GTA Tickets
But if you think that's all, think again…

"Follow" BostonEDM: | Facebook | Twitter |
"Follow" NV Concepts: | Facebook | Twitter |
Comments
comments